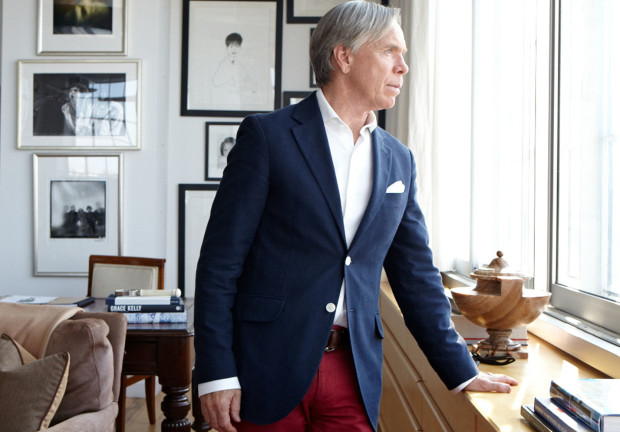 Do fashion and politics mix? One asks this as Tommy Hilfiger makes a bold statement in saying he wouldn't mind dressing up incoming First Lady Melania Trump. Speaking to WWD, the designer said, "I think Melania is a very beautiful woman and I think any designer should be proud to dress her."
This comes in contrast to the many voices in the fashion industry who have expressed blatant support for Hillary Clinton before the election (Just ask Vogue) and designers like Sophie Theallet who said publicly  that she has no interest in dressing up Mrs. Trump.
Tommy went on to praise even Ivanka, perhaps one of the most notable of Trump's scions (Nicki Minaj mentions her in "Flawless"), saying that he also would be glad to create a few designers for her. "Ivanka is equally as beautiful and smart, although she wears her own clothes. I don't think people should become political about it. Everyone was very happy to dress Michelle [Obama] as well. I think they look in the clothes. You're not gonna get much more beautiful than Ivanka or Melania."
This then makes for a dilemma: Is dressing up Melania a political statement? Would doing otherwise be a form of discrimination or just a mere matter of taste for designers? If a designer created clothes for Michelle Obama, but not for Melania, would that be against the teachings of feminism? Or are we just making a big deal about it?
In the end, is it really just clothes when it comes to such contentious characters? We will probably find out as the Trumps take over The White House.
[
Fashionista
]
Photo courtesy of Travel & Leisure
Follow Preen on Facebook, Instagram, Twitter, Snapchat, and Viber