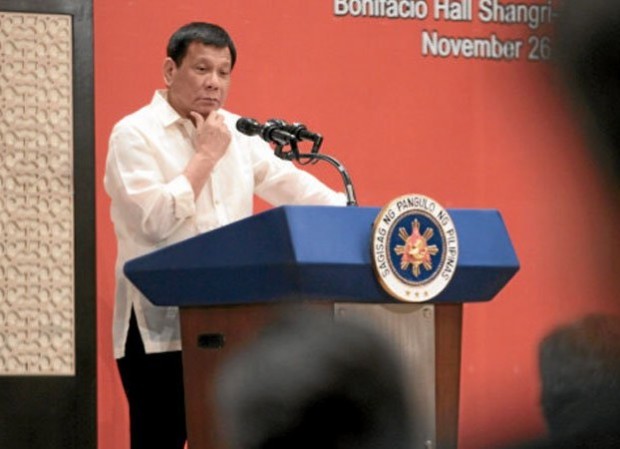 Here's something to make you scratch your head: President Duterte admits that he spanks female cops assigned in Malacañang while being aware when there's sexual harassment happening. "I like to joke around. The policewomen, I spank them on their bottoms in Malacañang if I'm ill-tempered. I get my folder and tell them, 'you're part of the problem,'" he said.
I tried to make sense of it. Call me when it has done so for you.
The president was speaking at the homecoming of the San Beda College of Law and joked about how there should have been women in his time at San Beda as he would have done better in class.
He went on to reminisce about the good old days when he could have fun."The problem in these modern times and the living past, everything is prohibited," he also said.
I'm on the other side of the spectrum, glad that we live in modern times and certain things are prohibited such as, oh you know, simple things like sexual harassment and treating women like objects.
Though those realities aren't fully practiced yet with a president who makes remarks about his vice-president's legs and a Supreme Court candidate who believes women should be punished more for adultery than men.
I so look forward to moving past the times our president would refer to as "the good old days."
[
Inquirer.net
]
Photo courtesy of Inquirer.net 
Follow Preen on Facebook, Instagram, Twitter, Snapchat, and Viber