Trending: Mocha Uson bashing Vice-President Leni Robredo over her magazine covers.
The catch? Mocha herself has entertained a feature in the same publication, Esquire, which currently has the VP on the cover. There's buzz that she may or may have not been the supposed cover and not the Vice-President. And the photographer Joseph Pascual behind the lens is talking.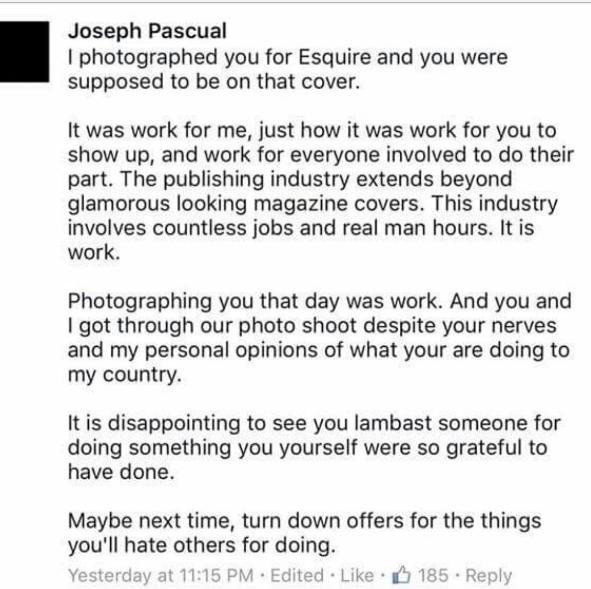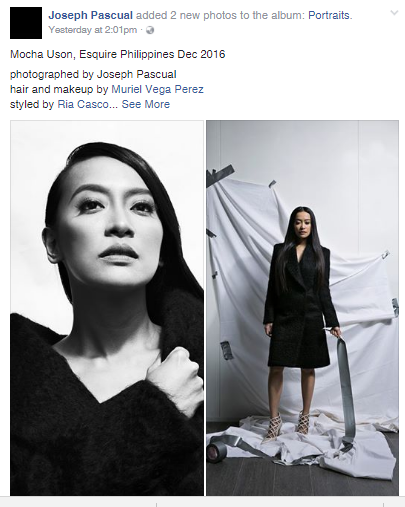 Preen reached out to Joseph who tells us more about his post. "I think that social media, especially now, is powerful in the right—or wrong—hands. It's how you can spread dangerous propaganda or the truth. All I wanted to do was call out Mocha Uson's hypocrisy for demeaning our Vice-President for allowing herself to be photographed and [be] interviewed, because Mocha herself has done so in the past. Being a public figure comes with visibility and accountability, and these two go hand in hand. While I don't think Mocha will ever learn that, I hope that others do."
Mocha, what's the deal? Your previous faults notwithstanding which include spreading false stories, you are now attacking the Vice-President unprovoked. Over a feature in a magazine which you have done also. Baseless and clearly in a move to get publicity. Mocha, this time, we can say that you're better than this.
Or not.
After all, you always play the victim card. When criticized, you say you're deprived of your freedom of speech. In that thread, we're free to comment when you've gone too far.
Follow Preen on Facebook, Instagram, Twitter, Snapchat, and Viber