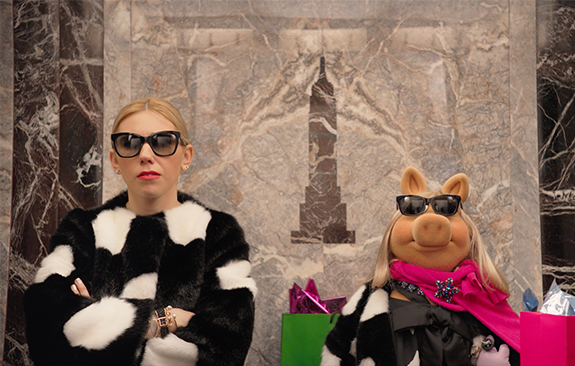 With holiday parties taking place left and right, you can never tell when you'll bump into a friend wearing the exact same outfit you perfectly planned out… Even if you talked about it prior to the party. Take for example Zosia Mamet and Miss Piggy who seem to have had a misunderstanding with their party looks.
The latest episode of Kate Spade's #missadventure features both women attending a party at the Empire State Building and wearing the same cute polka dot coat from, you guessed it, Kate Spade. So what happens next? They bicker, try to outshine the other (over-the-top accessories, anyone?), and even tried bribing with the use of a mini sparkly bag. Another spoiler is that Man Repeller's Leandra Medine also came in wearing the same thing.
So what happens to Zosia and Miss Piggy? I guess you'll have to watch it. You may or may not find something helpful if it happens to you. Wink.
Photo courtesy of YouTube
Follow Preen on Facebook, Instagram, Twitter, Snapchat, and Viber