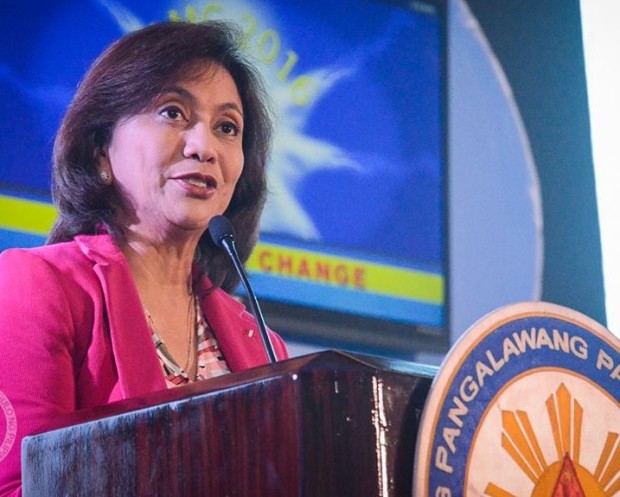 After VP Leni Robredo announced that she's resigning from her Cabinet post last night, netizens and senators poured out their support on her decision.
Robredo made announcement after she received a text from cabinet secretary Jun Evasco Jr., saying that Pres. Duterte asked to tell her to should stop attending all Cabinet meetings starting today. He adds that it's due to "irreconcilable differences." That's so unprofessional, if you ask me.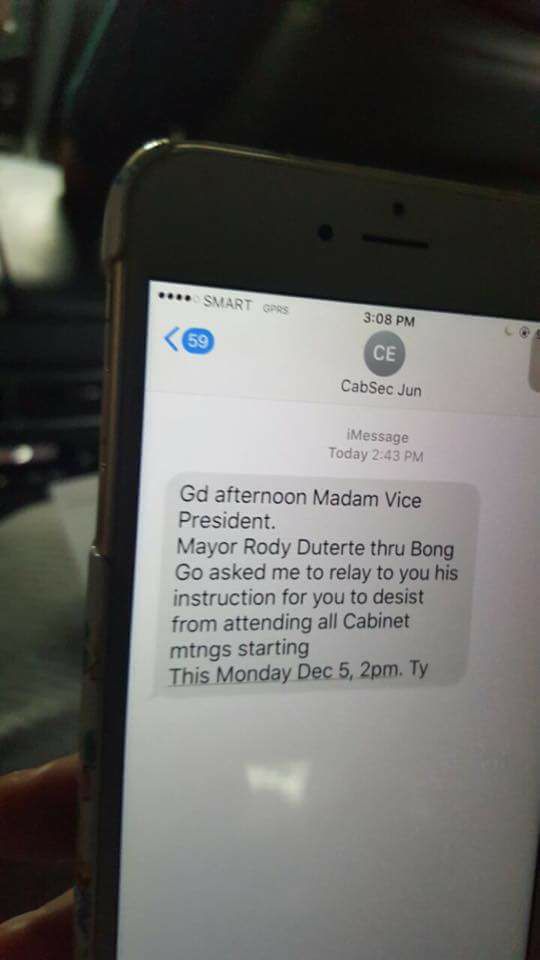 Later in the day, Robredo released a statement, saying that she's resigning as head of the Housing and Urban Development Coordinating Council (HUDCC). "This is the last straw, because it makes it impossible for me to perform my duties. Hence, I am tendering my resignation from the Cabinet on Monday," she says. She also assured people that she will still continue her duties as Vice-President.
Aside from Robredo, Commission on Higher Education chair Patricia Licuanan was also told to stop attending meetings.
Some senators also sympathized with Robredo's decision. Sen. Antonio Trillanes IV said in a statement that he's glad that she resigned sooner so she wouldn't be "tainted by the Duterte administration's politics of death, divisiveness, deceit and impunity."
Liberal Party president Francis Pangilinan said that Robredo "should have been treated with greater respect." He says, "This conflict would not have happened had the administration given respect and recognition to the Vice President."
Netizens also tweeted out support for Robredo with the #LabanLeni hashtag. As of writing, it's in the third spot on the Philippines' trending topics.
We are here to support you all the way #LabanLeni @lenirobredo @VPPilipinas @Ms_Asia_Pacific @besamwah @FordSkyb @naynab15 @leloyclaudio pic.twitter.com/6iNChpXObf

— Jasper Z. Medina (@JasperMedina200) December 5, 2016
It took three men to send a text message. It will take one woman to do a man's job. Truly the last man standing will be a woman. #LabanLeni

— Abbey Tomas (@AbbeyTomas) December 4, 2016
Irreconcilable differences:#LabanLeni pic.twitter.com/a6YWC1qAKo

— Karl Rex Villaruel (@karlosaurus_rex) December 4, 2016
I stand with our VP @lenirobredo!!!#LabanLeni #LeniIsMyVP pic.twitter.com/wXkc37NZT7

— peryodisaurusrex (@vindancel) December 4, 2016
Protect her. 5 1/2 years more. #LabanLeni

— Narcoleta (@titojomasakit) December 4, 2016
#LeniisMyVP #LabanLeni she just wanted to serve but you won't even let her. For shame

— Karl Satinitigan (@karlvendell) December 4, 2016
A few months ago, Duterte didn't want to give Robredo a Cabinet post. He's also disrespected her several times by throwing misogynistic remarks and even admitted to staring at her legs during meetings.
With that in mind, Robredo made the right decision.
Photos courtesy of Inquirer.net and Leni Robredo's Facebook page
Follow Preen on Facebook, Instagram, Twitter, Snapchat, and Viber