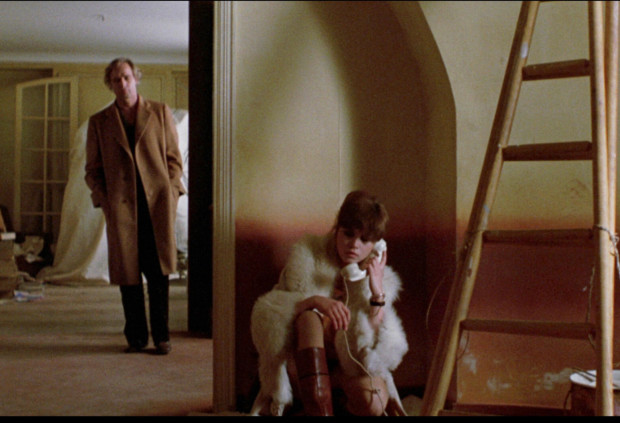 2016 just keeps giving us heartbreak after heartbreak. Over the weekend, a video of director Bernardo Bertolucci admitting to conspiring with Marlon Brando about the "butter rape" scene with Maria Schneider surfaced. Right now, every Bertolucci and Brando movie is ruined for me. Even The Godfather.
Headlines sprang one after the other about this admission. People were quick to accept Bertolucci's explanation that it was for the sake of art,  the rawness of the reaction. His admission corroborates with what Maria was saying for years until her death: The esteemed director and the senior actor conspired to rape her with a stick of butter in real life.
That's what happened, plain and simple. Maria was raped on screen as the director coached Marlon on for the sake of a good movie. The sad part is that because it was in the premise of creating a powerful scene, no one really listened to Maria, the victim.
Anna Kendrick got into the mix of this mess along with Chris Evans. Chris, like everyone else, was taken aback by the news. Anna was quick to point out that the news is not new, most people just acknowledged it now because the perpetrator gave his confession.
Wow. I will never look at this film, Bertolucci or Brando the same way again. This is beyond disgusting. I feel rage https://t.co/uvaLogvv7I

— Chris Evans (@ChrisEvans) December 3, 2016
Ms Schneider stated this several years ago. I used to get eye-rolls when I brought it up to people (aka dudes).

— Anna Kendrick (@AnnaKendrick47) December 3, 2016
had no idea. Woulda felt rage then too. They should be in jail.

— Chris Evans (@ChrisEvans) December 3, 2016
Why do we always doubt and silence women when it comes to sexual harassment? Maria never received the justice she deserved and her experience was just brushed off as something that happens in Hollywood. Marlon and Bernardo would go on to receive accolades and until now, the respect of the entertainment community. In a sick way, society has cheered on these people for managing to violate a women and to get away with it. We condoned this and we put aside a woman's right to give consent for some long explanation about art and acting, about how Marlon and Bernardo were great at their craft. To me, it sounds like how people said Brock Turner didn't receive a heavier sentence for his crime because he was a great swimmer. A crime is a crime whoever did it. Since when did Lady Justice lift up her blindfold for the privileged few?
In the coming days, this revelation shouldn't wash over. It took 44 years for people to acknowledge that what had happened was disgusting and even criminal. Makes you wonder now about the many models who have fallen victim to Terry Richardson or how Old Hollywood forced leading ladies to have abortions.
When will we ever stop brushing off women and their rights for so-called higher concepts? When will we stop imposing double standards that oft compromise women for the sake of a man's ego? Last Tango in Paris was released in 1972. It's now 2016. Clearly, we have a long way to go.
Photo courtesy of Chicago Tribune
Follow Preen on Facebook, Instagram, Twitter, Snapchat, and Viber