Updated on Dec. 25, 10:53 p.m.
In the spirit of Christmas, Georgina Wilson-Burnand couldn't help but post a photo of their "Christmas miracle" Archibald aka Archie aka #BabyBurnand. 11 days after she gave birth, she finally gave us a glimpse of their newborn baby boy.
Congratulations again and a Merry Christmas, Georgina, Arthur, and baby Archibald.
Original story posted on Dec. 15.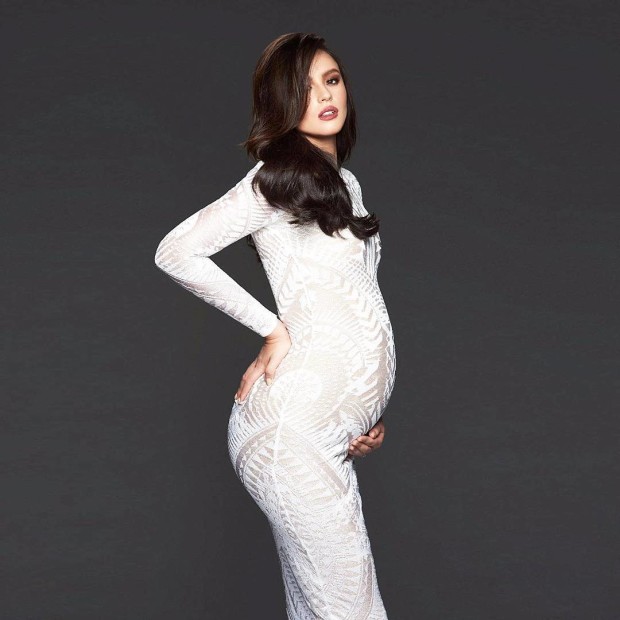 Georgina Wilson-Burnand reportedly gave birth yesterday (Dec. 14) to Baby Burnand.
Liz Uy spills the news during our quick catch-up earlier today. She says that the baby's name is Archie and that she's excited to see him and his mom later tonight.
Georgina recently revealed the gender of Baby Burnand on the season finale of It Girls. A few days ago, Georgina posted an ultrasound video on Instagram saying that their "Little chubby baby boy [is] coming soon."
Georgina's brother Sam Wilson (who now proudly calls himself Tito Burnand) also posted a touching family photo with sister Jessica Wilson, cousin Ava Daza, mom Aurora Diaz, and proud baby daddy Arthur.
A photo posted by Tito Burnand (@samwilstagram) on Dec 13, 2016 at 4:29pm PST
We'll keep you guys updated on the official baby photos.
Additional reporting by Olivia Estrada and Jacque De Borja
Photo courtesy of Georgina Wilson-Burnand's Instagram account
Follow Preen on Facebook, Instagram, Twitter, Snapchat, and Viber