Growing up in a household filled with autobiographies of John F. Kennedy, I always saw photos of Jacqueline Onassis. She was a stylish First Lady, wearing demure dresses and her signature sunnies―and I'm not just saying that because I was named after her.
This month, the film Jackie starring Natalie Portman premiered in the US. By the looks of the trailer, the film captured Jackie's famous pillbox hat and double-breasted coat. We also noticed that some of her looks can also be achieved today. From Jackie's formal dresses to her laidback clothes, we pay homage to her as the fashion icon that she is now.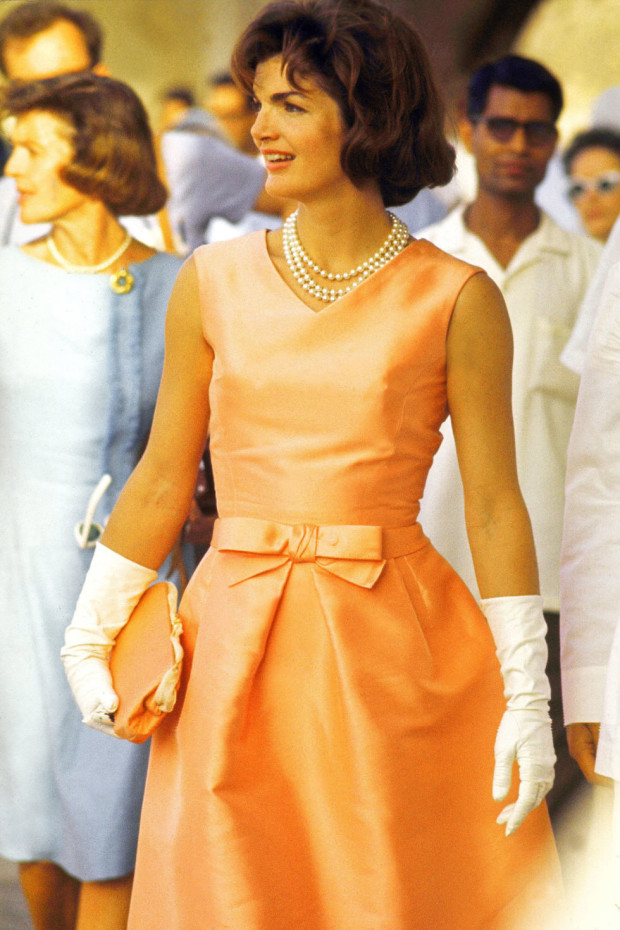 On a state visit to India in 1962, Jackie wore an apricot dress and paired it with a pearl necklace and silk gloves. The dress definitely complemented the country's sunny weather.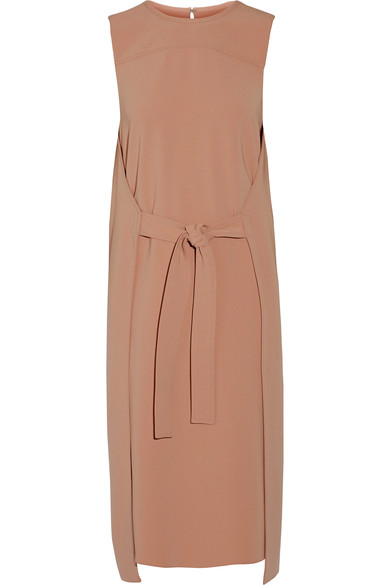 Cop this: Theory Quinnlyn Tie-Front Stretch-Crepe Dress (P27,784)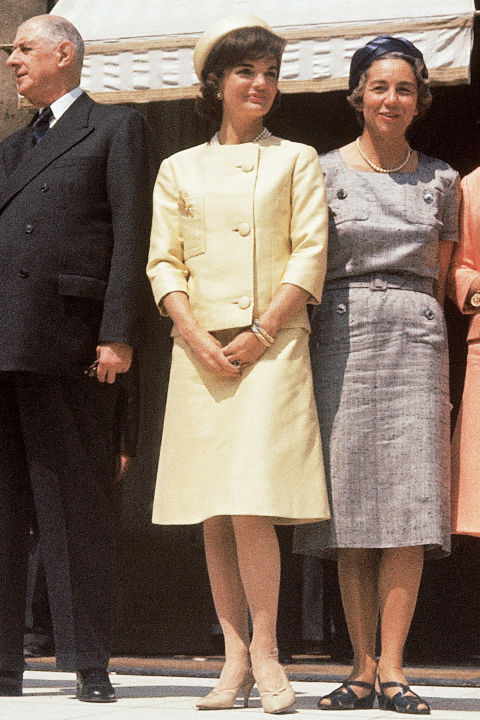 As mentioned, Jackie often donned a designer pillbox hat with a Chanel coat. This was also dubbed as the "Jackie Look." And with the comeback of women's hats this season, it seems fitting to add this to the list too―but with a more contemporary twist.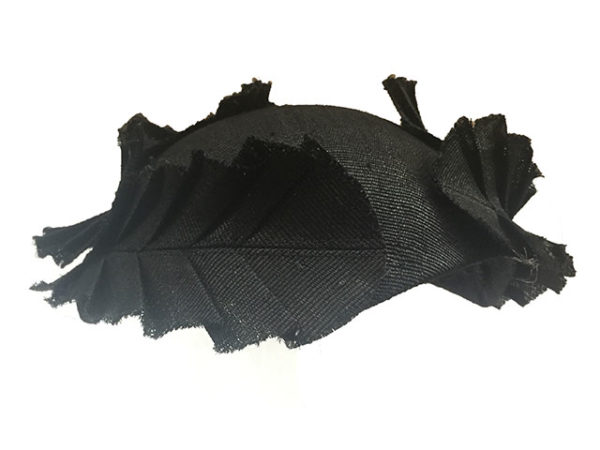 Cop this: Mich Dulce Feather Madison (P25,960)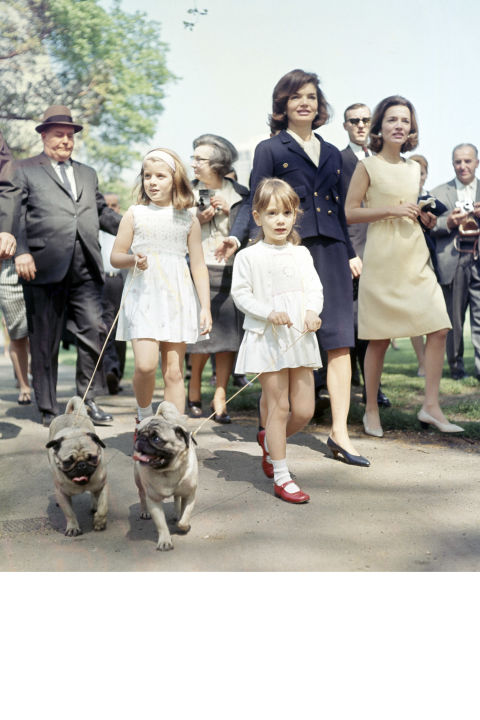 When she's not wearing a dress, Jackie is usually in a coat and skirt combo which is suitable for the workplace. You can also pair the coat with slacks and pumps for a more modern spin.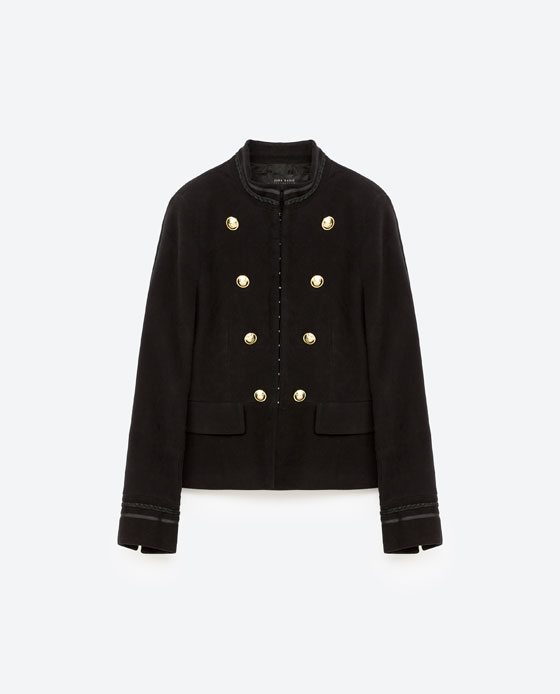 Cop this: Zara Military Blazer with Golden Buttons (P3,995)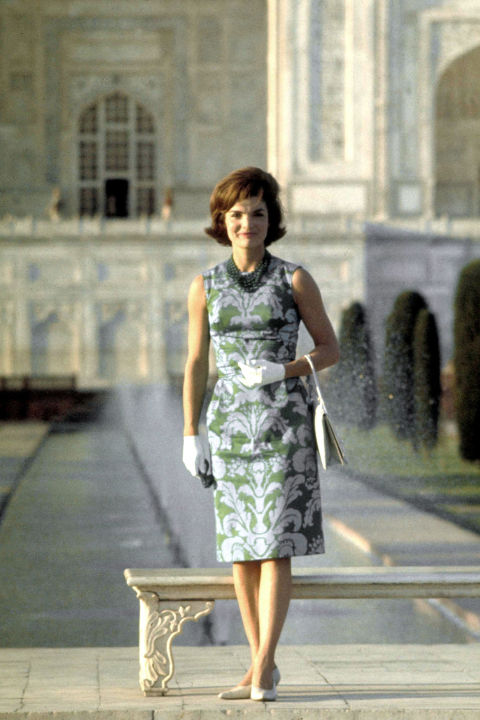 Jackie is also not afraid to play with prints. This photo in front of the Taj Mahal shows her in a green day dress, accessorized with a beaded necklace and white purse. The key here is to wear plain accessories to make the prints pop.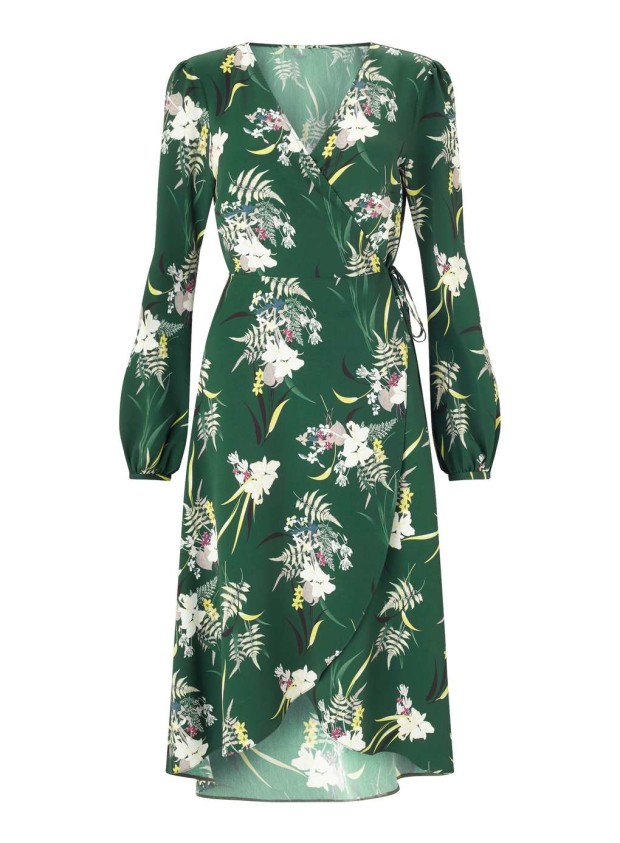 Cop this: Miss Selfridge Orchid Printed Midi Dress (P2,815)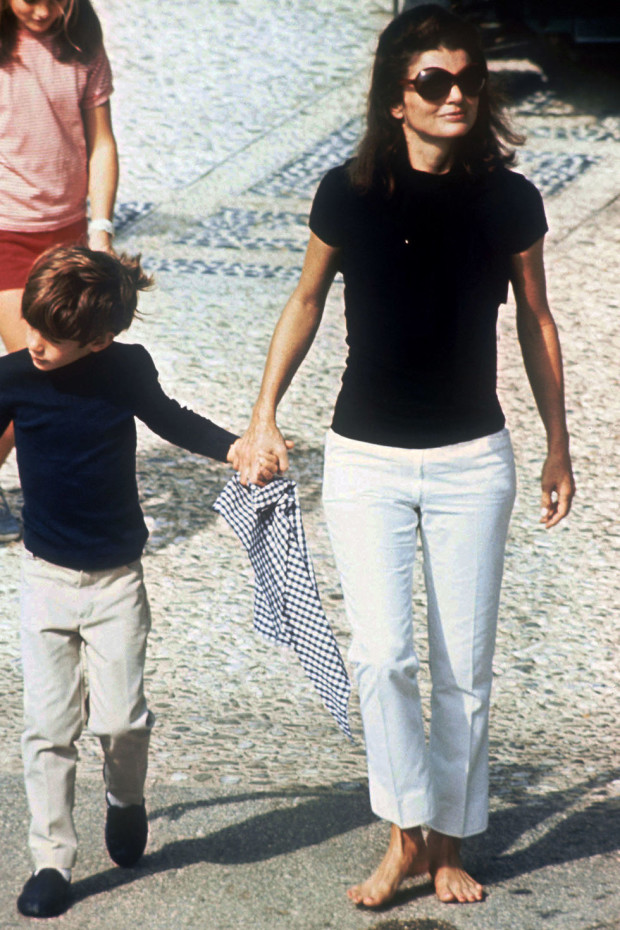 On a chill day, Jackie likes to dress down in shirt and jeans, and her signature shades. The rounded large frames have been immortalized by brands like Ray-Ban, calling them the "Jackie Ohh" women's sunglasses.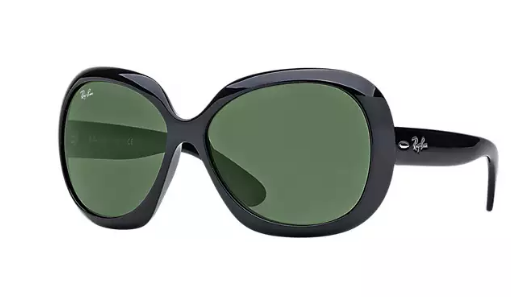 Cop this: Ray-Ban Jackie Ohh II (P7,492)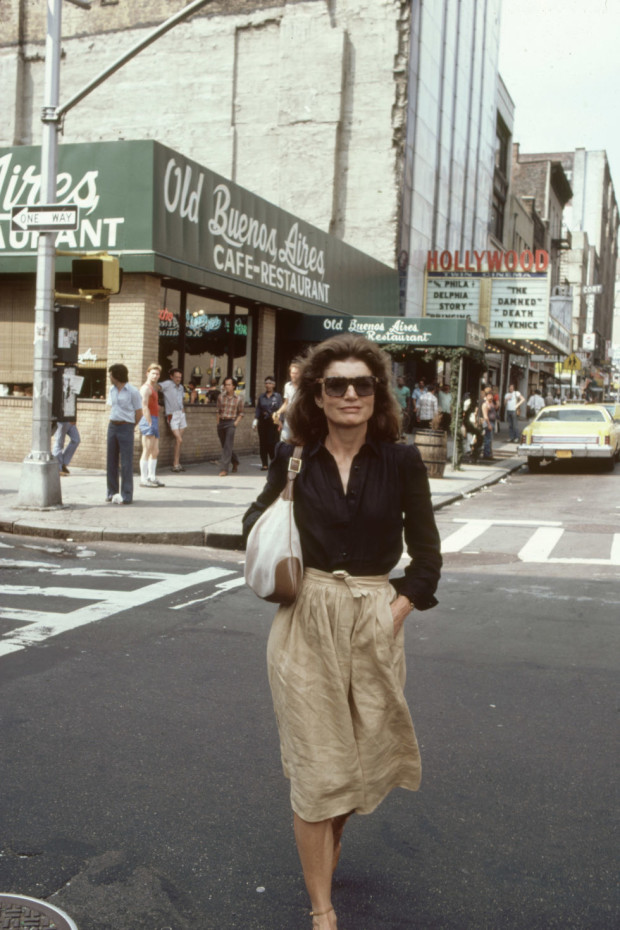 A comfortable skirt or culottes is ideal for when you're just strolling through the city.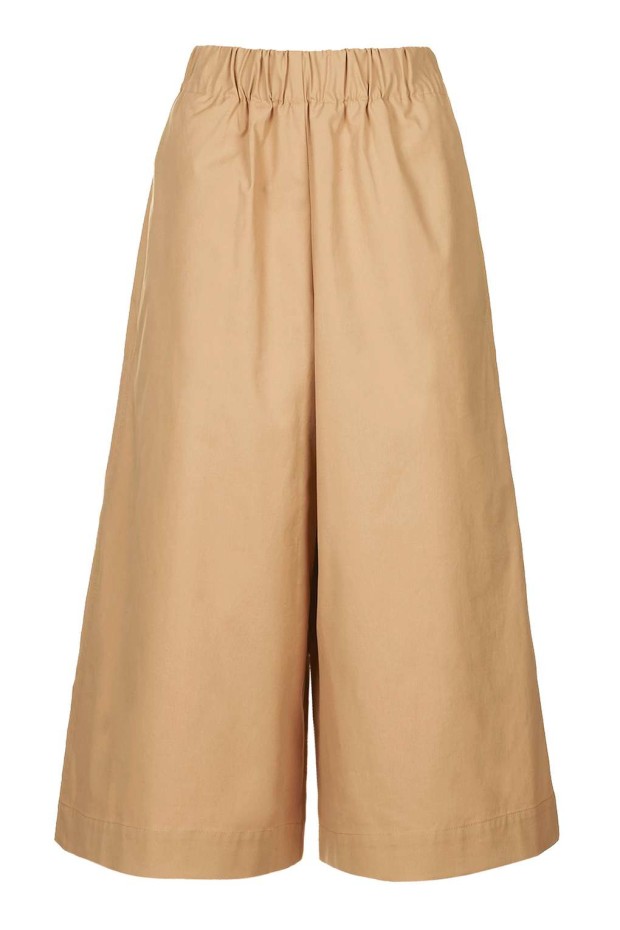 Cop this: Topshop Wide Leg Culottes by Boutique (P5,317)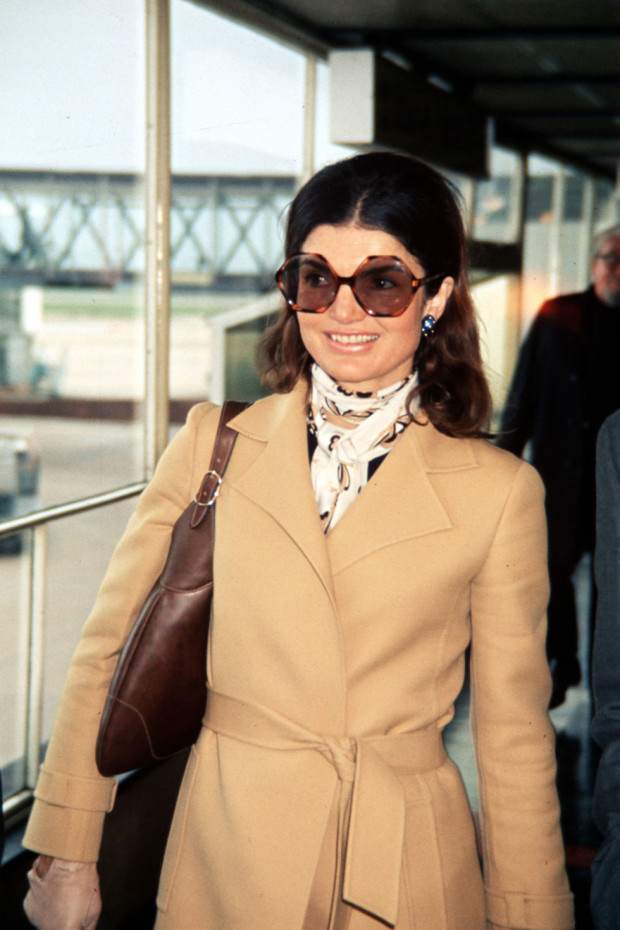 Whether she's at work or traveling, Jackie wears a scarf to add a chic touch to any outfit.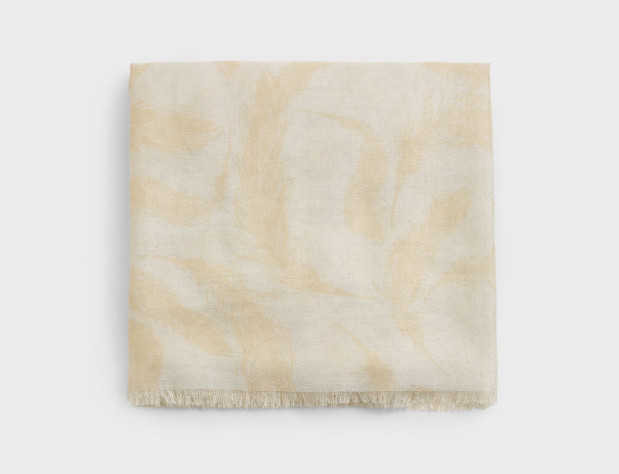 Cop this: Mango Metal Thread Scarf (P1,495)
Follow Preen on Facebook, Instagram, Twitter, Snapchat, and Viber