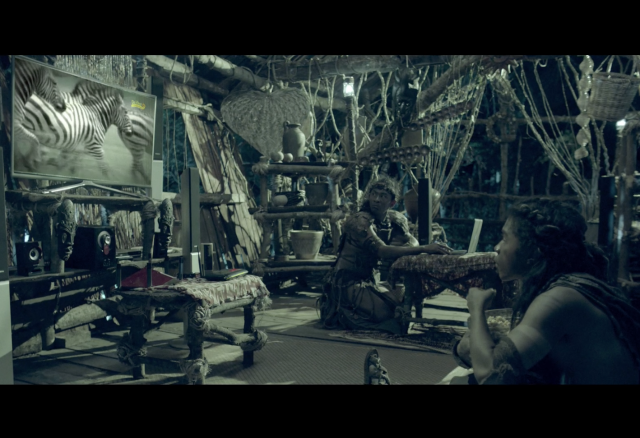 Today's realities: Multi-tasking is the new work culture and working from home is the new goal. Another reality: We are probably the most wired generation. We wake up to emails, stream our morning news, download our playlists, chat with our friends, and upload to our social media.
Though the consequences are expected, the circumstances are unavoidable. Just this morning my mom had to station her laptop in the kitchen so she could get the recipe for her raisin bread correctly. I was on Skype with my friend in Europe because time zones allow me to either talk to him in the dead of the night or right smack in the middle of lunch time. This is why I was also sending emails for work while exchanging stories. We're downloading the full season of the latest show my family is going to binge on tonight. I bet however that one of us in the family will also on the computer while watching, uploading something on social media or submitting that last night report to their boss. I think my sister just got into vlogging.
You get the gist.
Imagine then why and how a slow connection is the woe of this lifetime. It's almost akin to losing a necessity like water and electricity. It's not even enough that it has to be there, it has to be fast and reliable. It should keep up with the pace in which we choose to live our life.
This is where PLDT Fibr steps in. As a new product under the widest reaching telecommunications company in our country, it focuses on the home internet needs of across the metro. It's unbelievable how PLDT Home Fibr can now reach up to 2.5 million homes. This is the widest in the Philippines, with speeds of up to 1 Gbps for seamless simultaneous streaming. This amazing speed then leaves you with more time to do other things with or without the Internet. Stay fixated on that and multiply it 2.5 million times over.
The speed then leaves you more time to do other things with or without the internet.The more do to, yet with the less hassle about it.
Follow Preen on Facebook, Instagram, Twitter, Snapchat, and Viber