Author Jilly Connor Browne writes, "Cheap jewelry, however, is worse than no jewelry at all, and there are very few things in life than are worse than no jewelry at all." We agree and extend it to the idea of accesories in general. A functional bag or a decorative necklace can carry an entire outfit, elevate the look, and in the case of our picks this season, bring you to another reality. Why then would you scrimp when investing on them?
These pieces from fine jewelry to furry slides have taken us to different worlds and inspired a new way to look into the every day. What was just a star in the sky is now the ring on your finger, a childhood character becomes an every day companion. They say that life often imitates art but when it comes to these pieces, the line between art and life doesn't really seem to exist.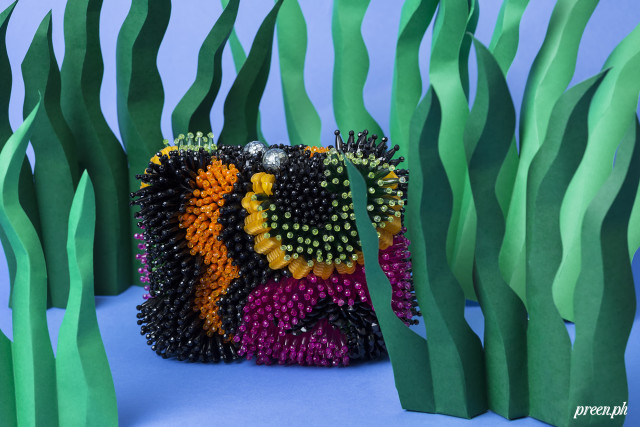 Ken Samudio's deep sea clutches are worth the plunge into adventures. A little black dress, shoes, and this clutch will take you where you need to go. Ken Samudio. Available online.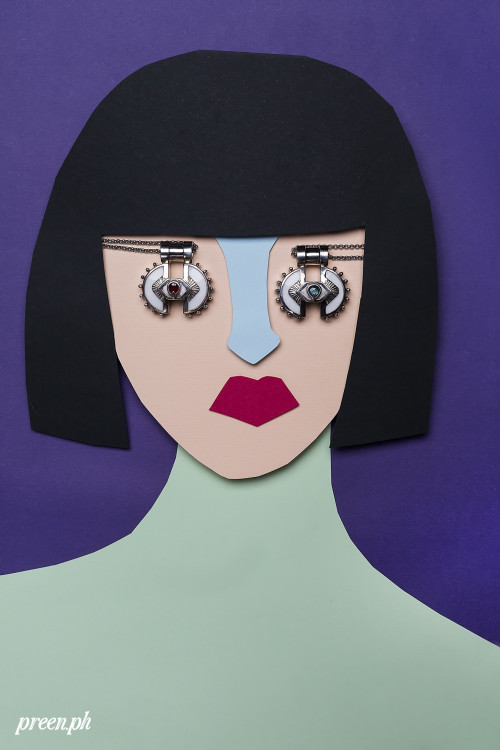 Spot the difference with these pendants from Joyce Makitalo. Echoing tribal symbolism and doing away with the usual fine jewelry designs, this looks nice settled on even a plain shirt. J Makitalo Jewlery. 1401 BSA Tower, 108 Legaspi St., Makati City. 
Slides are everyone's current shoe obssession. I am one of the many right now, so why not elevate that luxe but comfortable vibe with these Maco Custodio Furnelas. Maco Custodio. Available online.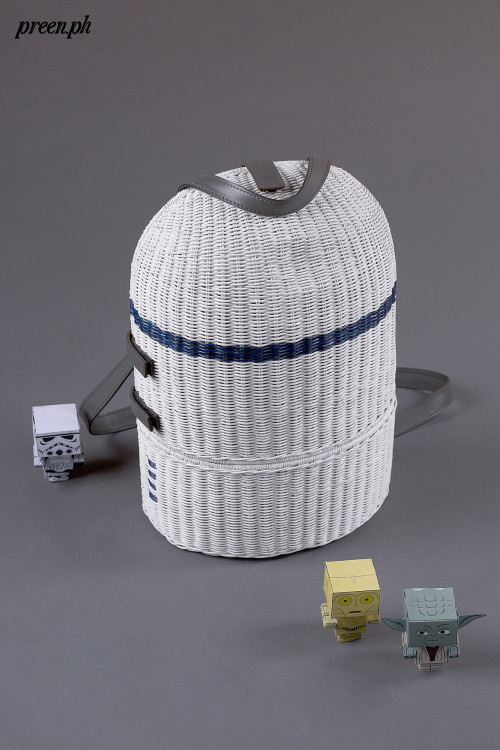 The Force will be in you with this Zacarias 1925 bag inspired by that ever-reliable R2-D2. You can stash the Death Star plans and more inside. Zacarias 1925. Available at Aphro, The Alley at Karrivin Plaza, Chino Roces Extension, Makati.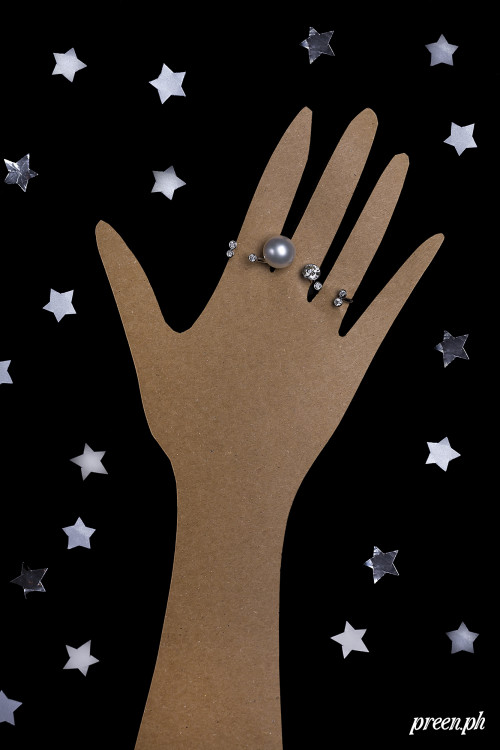 Reach for the stars with this ring set from Kristine Dee. These in-between diamonds and pearl are simple yet impactful even for every day bling. Kristine Dee. Available online.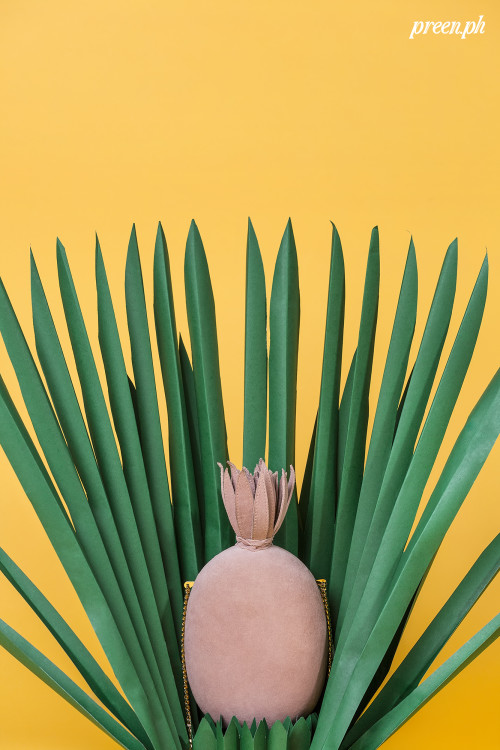 Freshly-picked from Amina Aranaz-Alunan's penchant for tropical patterns, this suede pineapple purse is for any occasion from morning mimosas to midnight mojitos. Aranaz. Available at Greenbelt 5 and Powerplant Mall. 
Photos by RG Medestomas 
Paper sets by Genie Ranada-Babista
Produced by Olivia Estrada
Follow Preen on Facebook, Instagram, Twitter, Snapchat, and Viber