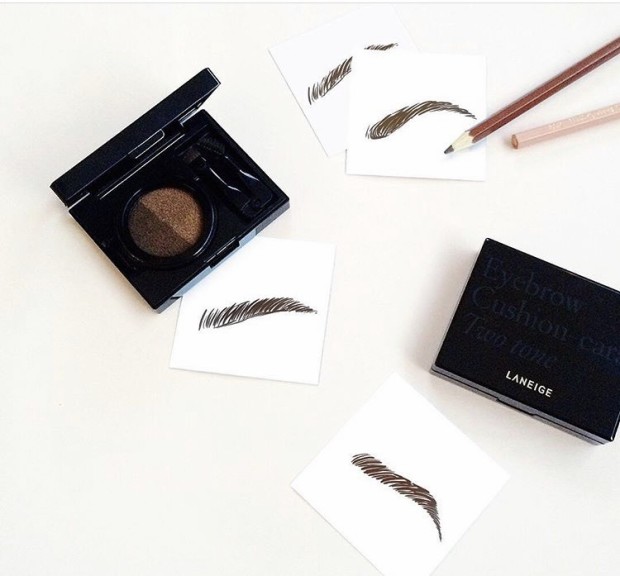 If you ever want to get ahead of the beauty game, find your cheat sheet in the library of Korean skincare. This little corner on Earth is chockfull of cosmetics manufactured in the future—they expire as soon as the next big, weird products debut. And in my visit to the Asian beauty Mecca that is Seoul, I've found a crazy handful of innovations. Some have yet to land our stores; some require time getting used to.
All Cushion Everything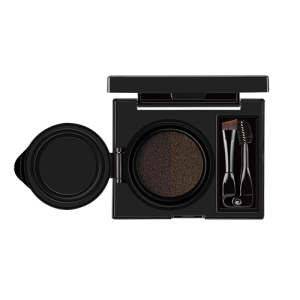 Cushion makeup has changed the way we apply cream-based cosmetics. But life's all the more different when cushion technology extends to eyebrow tools as well.
Laneige has recently launched their Eyebrow Cushion-Cara, a little tray with a two-toned cake, a mini angled brush, and a tiny spoolie. The cushion comes in two shades; both are surprisingly pigmented enough to stay in place for hours. It's a creamy, lush-looking alternative to pencils and pens perfect for filling in and shaping your brows sans any skill.
Balled Up Skincare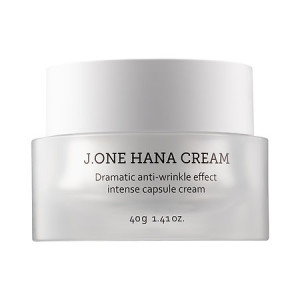 Something I like better than reading fan theories on Reddit is "skintertainment," a form of recreation that involves cutely packaged products that may border on crazy. One of which is balled up skincare.
Think Dippin' Dots for the face. J. One has come out with the Hana Cream, an intense "capsule cream" that combats anti-aging via peptides, niacinamide, and more. May Island has a Bubble Bean Cleanser where each colored bean actually targets a specific skin concern. While it's economical, these individual servings aren't for those with slippery fingers. You wouldn't want a cent of your purchase gone when a ball rolls away, don't you?
DIY Nose Lifters
Believe me: In this fertile land where plastic surgery thrives, non-invasive tools that highlight your nose bridge still exist. These little clippers as seen on Youtuber Edward Avila a year ago are made to be tucked inside your nostrils where they stay put. While I haven't tried them for myself, the way these make the nose prominent tells me they can be as disturbing as the things hidden in there. But hey, they look effective!
Magnetic Masks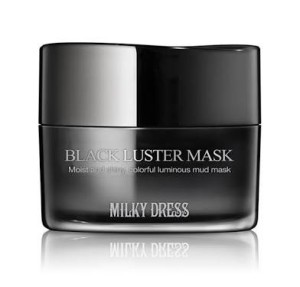 If you're craving for ultimate potency, magnetic masks are all the rage. This newest addition to the peel-off mask family is mainly packed with iron-based powder that, once it reacts to the magnet you use to peel it off, zaps up pollutants and other impurities sans the abrasion.
Western brand Dr. Brandt may have done it first, but Korean skincare is quick to follow. Milky Dress and JaseongMiin have released their own spins: the Black Luster Mask and Magnetic Pack respectively. Each one solves the soaked mess dilemma of regular sheet masks and is, arguably, more fun than those, too.
Tattoo Tricks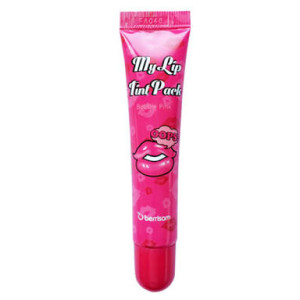 If you are the type who hates re-applying, you'd probably get a kick out of lip and brow tattoo products that deliever long-lasting results.
Berrisom Lip Tint is a tame name to what it does. You apply the liquid on to your lips, wait for it to dry and then peel it off. Some have reported it can sting a little as you go. The stain it leaves is quite pigmented and needs quite some muscle to take off. (Berrisome offers a Lip Tint Cleanser, a clever marketing ploy to say the least.) On the other hand, Allure writes of the Etude House Tint My Brow Gel. Again, the name doesn't give justice to how it's basically painting on your brows. The gel dries and hardens enough for you to peel off, leaving your brows more filled in and fuller. The good news is how it's safe enough that it won't pull off any of your exisiting brow hairs.
With additional reporting by Olivia Estrada
Photo courtesy of Laneige Instagram page
Follow Preen on Facebook, Instagram,Twitter, Snapchat, and Viber