Wearing a standout or interesting piece of clothing is an instant conversation starter. Trust me, I've been in this situation a lot. It's not about how flashy these clothes are, it's just how they were made with a unique twist. Some of these are made through ethically-sourced materials or by independent designers that do away with churning out as many clothes as they can. What this creates is a healthy exchange in fashion added by the fact that you will be chruning out some info unknown to your equally fashion-savvy friends.
Here are five pieces from five local brands that will surely make heads turn and will a bit more interest to your everyday fashion know-how.
Euniform Free sized off shoulder dress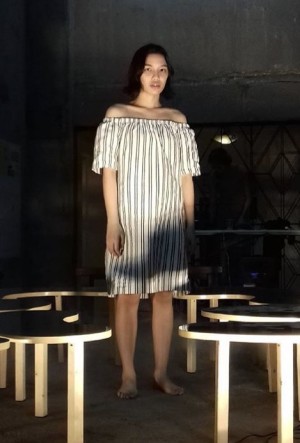 For when you're feeling girly but you want to keep your edgy thing going on, this dress is one of five from a capsule collection released by Euniform featuring local handweaved fabric, Inabel. This type of fabric is usually seen on home décor and formal wear, but Euniform would like everyone to think otherwise. Wear this dress when you're looking to show off those shoulders. Available online. 
Sune Slate wide-leg trousers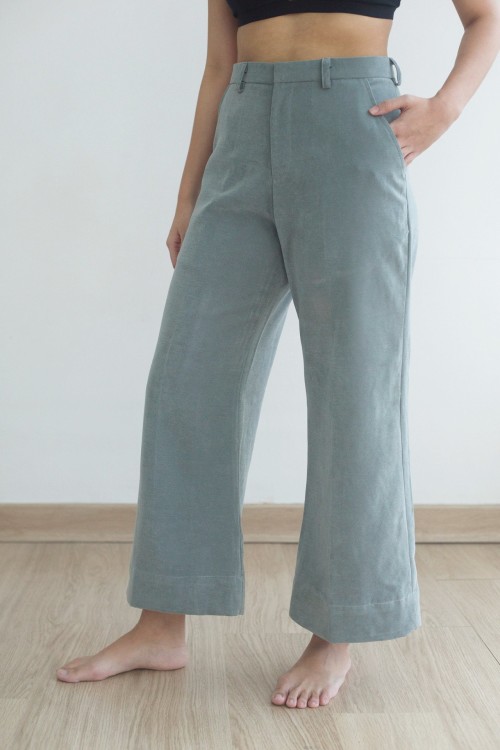 These classy high waist trousers are your best alternative for jeans. Sune gives us pieces that are timeless and for all occasions. Cut from twill fabric with a velvet finish, these wide-leg trousers accentuate a flattering fit. Take cue from Katharine Hepburn and wear the pants! Available online.
 Áraw Apron top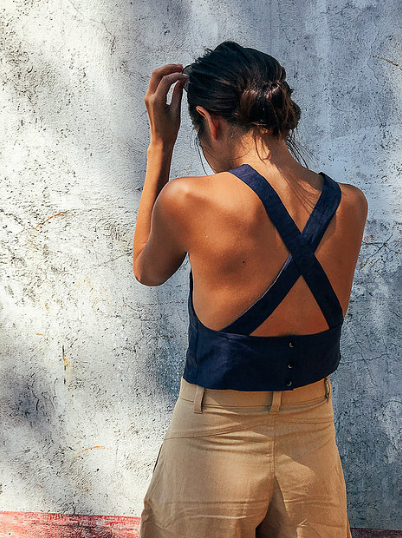 This top from Áraw is serious business in the front, but party at the back. Áraw's pieces are inspired from the past, vintage pieces given a modern twist. Made from ramie linen, this apron-like top has interchangeable and adjustable back straps. Layer it over a long sleeved turtleneck or just wear it as it is. Available online.
Eairth Kalinga corset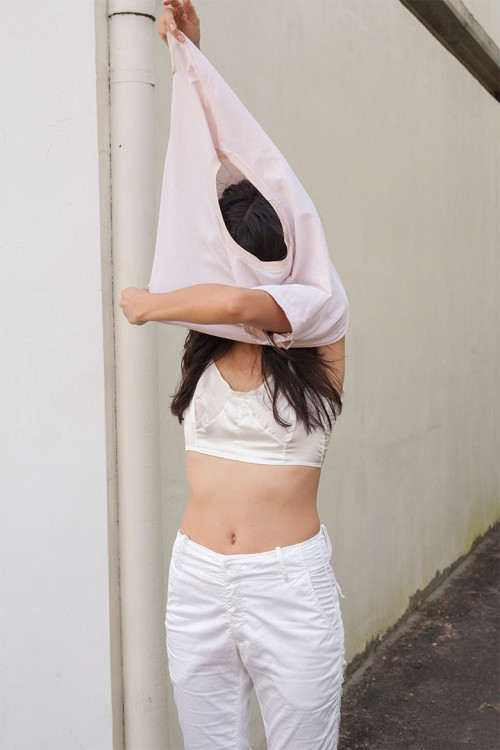 Nature is always a good topic to talk about and with Eairth, it's like taking a piece of nature with you wherever you go. The Kalinga corset, made out of silk and dyed by hand with pigments of ginger, hits just the right amount of sophistication. Wear it under a classy jacket for a formal event, or pair it with a long skirt for a party by the beach. Available online.
Slaves øf Liberty Trousers and Kimono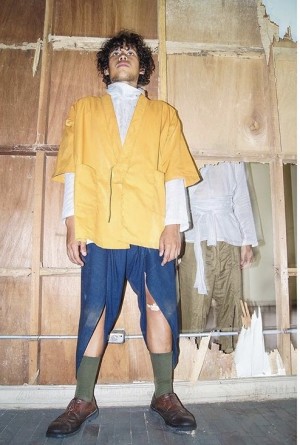 Post Bohemia, Slaves øf Liberty's latest collection, is the brand's interpretation of modernized bohemian style. Each piece is an art form in itself, giving off a relaxed and free vibe. These angled-cut trousers and their take on the kimono will surely have people asking you where'd you get them. And if you ever need more convincing, watch the collection's look book video. I was playing this one FOR DAYS. Available via Instagram.
Photo courtesy of Eairth Instagram page
Follow Preen of Facebook, Instagram, Twitter, Snapchat, and Viber