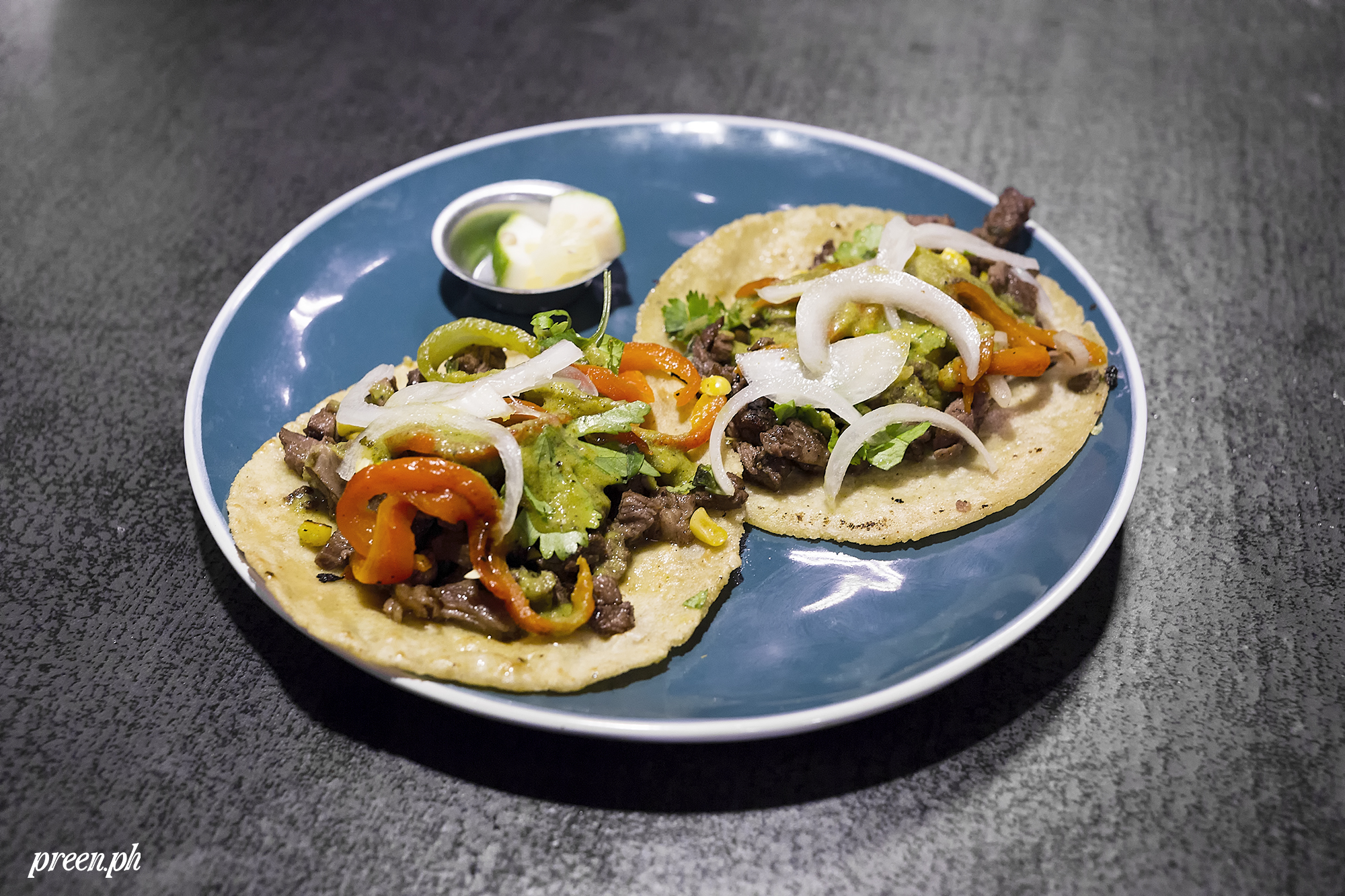 It started with pop-ups that thank God I got invited to, and now a full-blown joint that serves the best tacos in my opinion. Last night, La Chinesca, the brainchild of chef Bruce Ricketts, opened its humble doors on a Sunday night to friends and family to sample the menu. A test run and a stress test before they open to the public. I was the perfect customer because I was willing and able—to eat.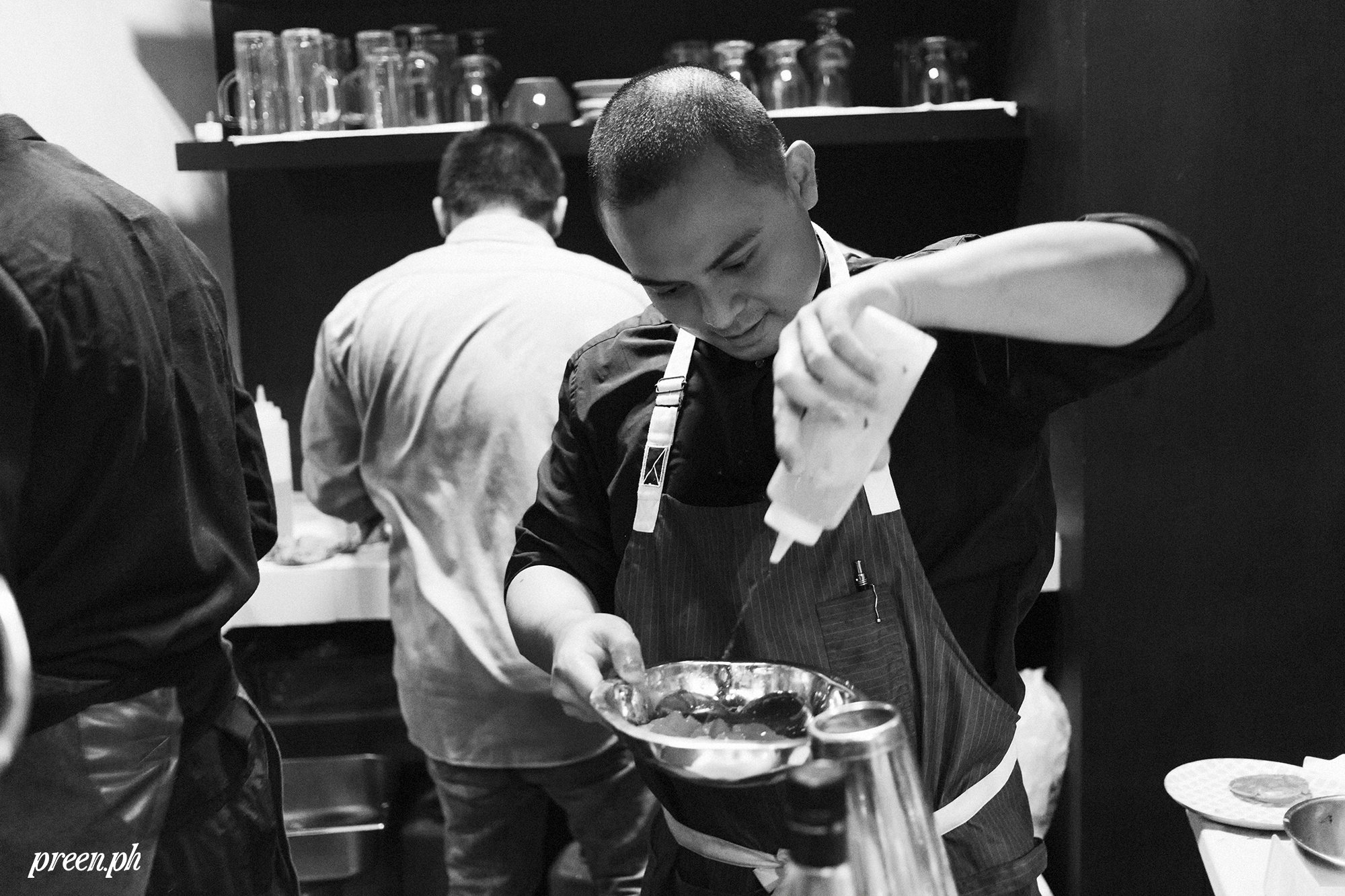 La Chinesca can be quite a drive from Makati. Much like its Japanese counterpart Sensei, you can find the homey 19-seater restaurant along Aguirre Street in BF Homes. He planned to open this passion project for years, he even mentioned it when we interviewed him for our Desk Diaries series. With the help of his fiancé, it's finally a realty.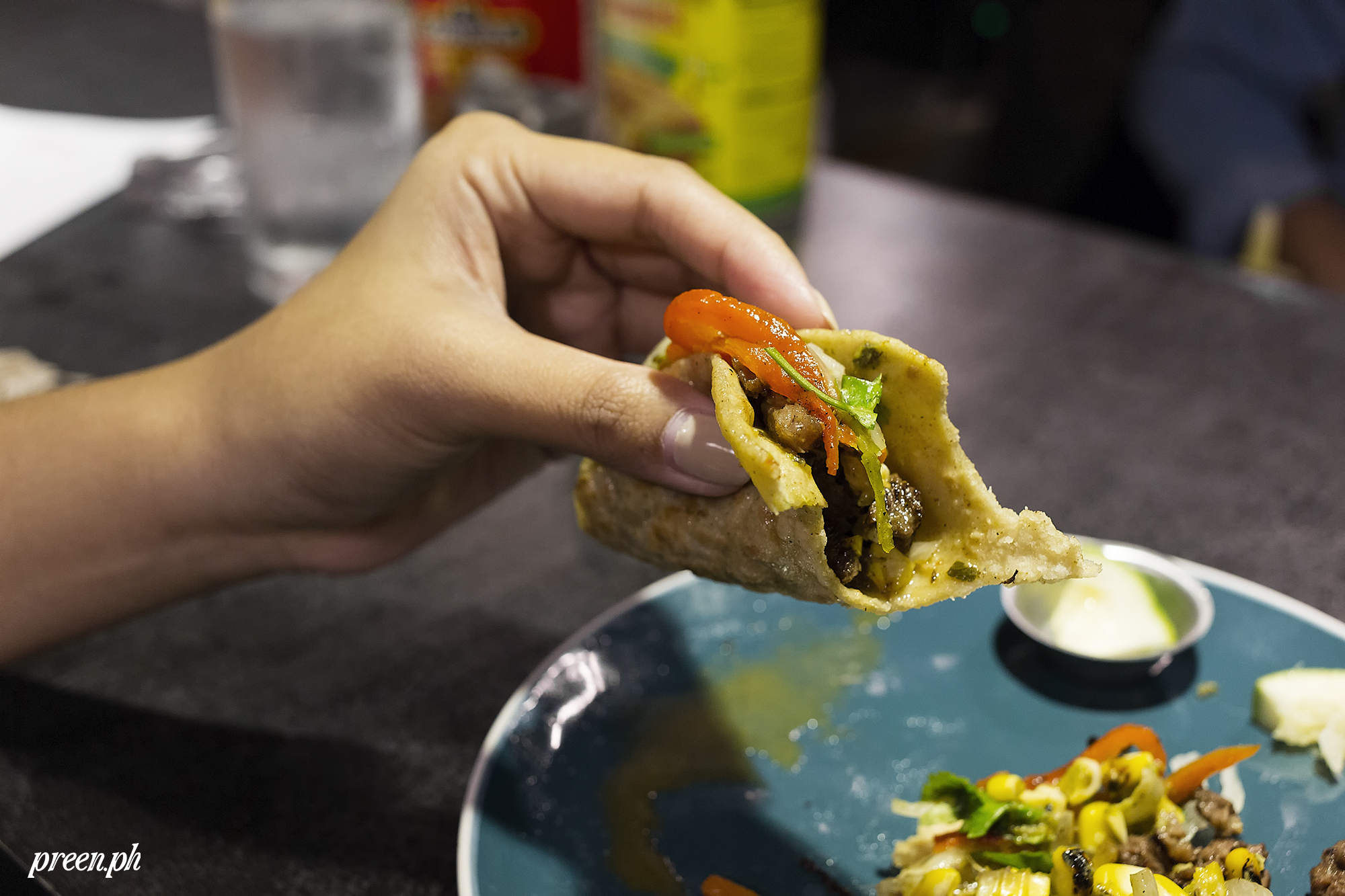 The first item that we tried was the Carne Asada tacos—hanging tender, rajas (stewed peppers), and esquites (corn). It was very flavorful even though I found the meat to have a tougher chew compared to what I had later on. The peppers added another layer of taste and a little bit of heat which I liked. The second one we had was the Carnitas, made with Achiote pork confit, bean purée, pickled onions, and roasted pineapple on top of corn masa tortillas. The pork confit was sooo good because of flavor and the added crunch from the cartilage. Juices would drip down my hand when I sank my teeth on it—and for those who don't like pineapples in savory dishes, you should make an exception for this.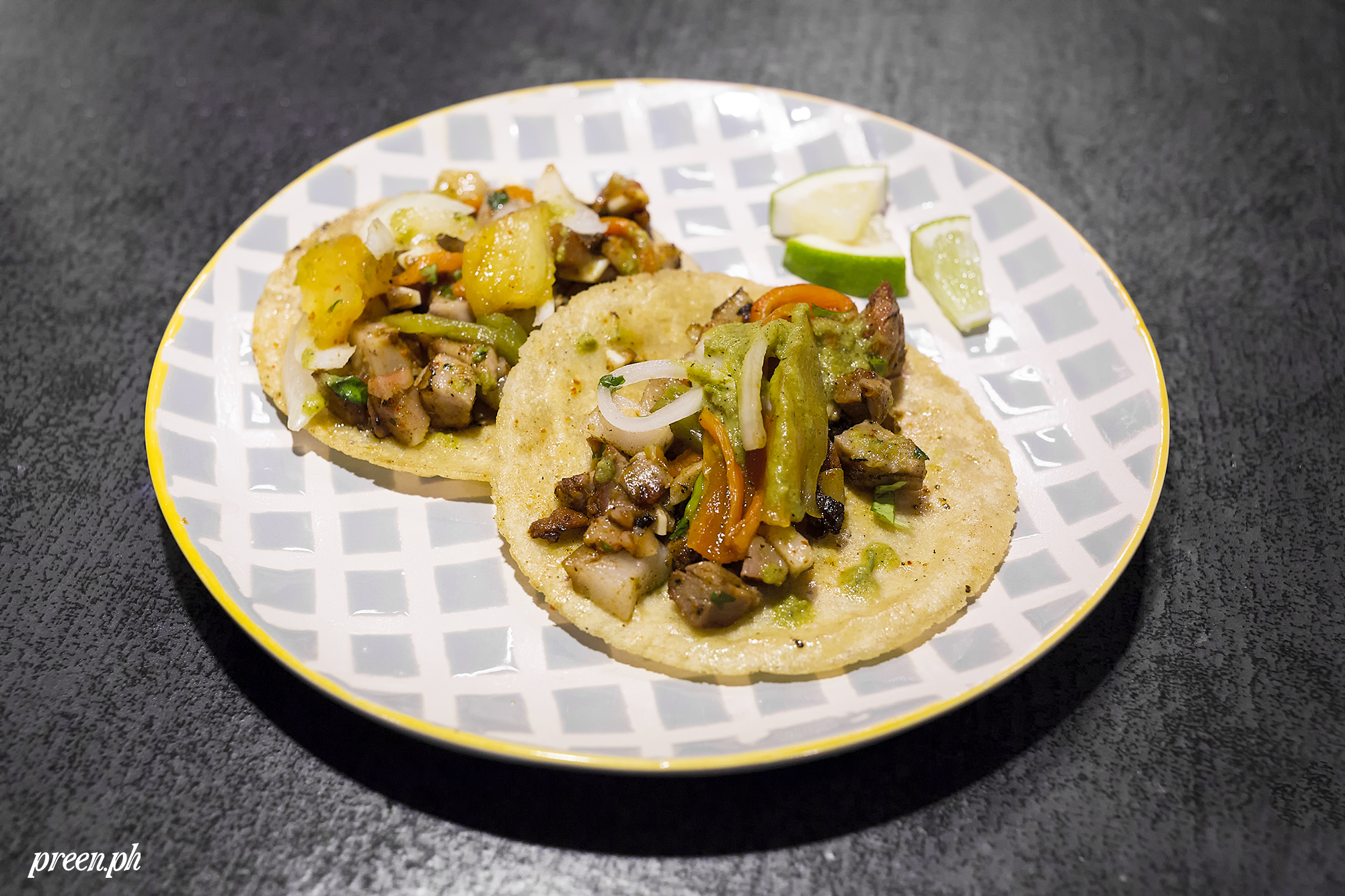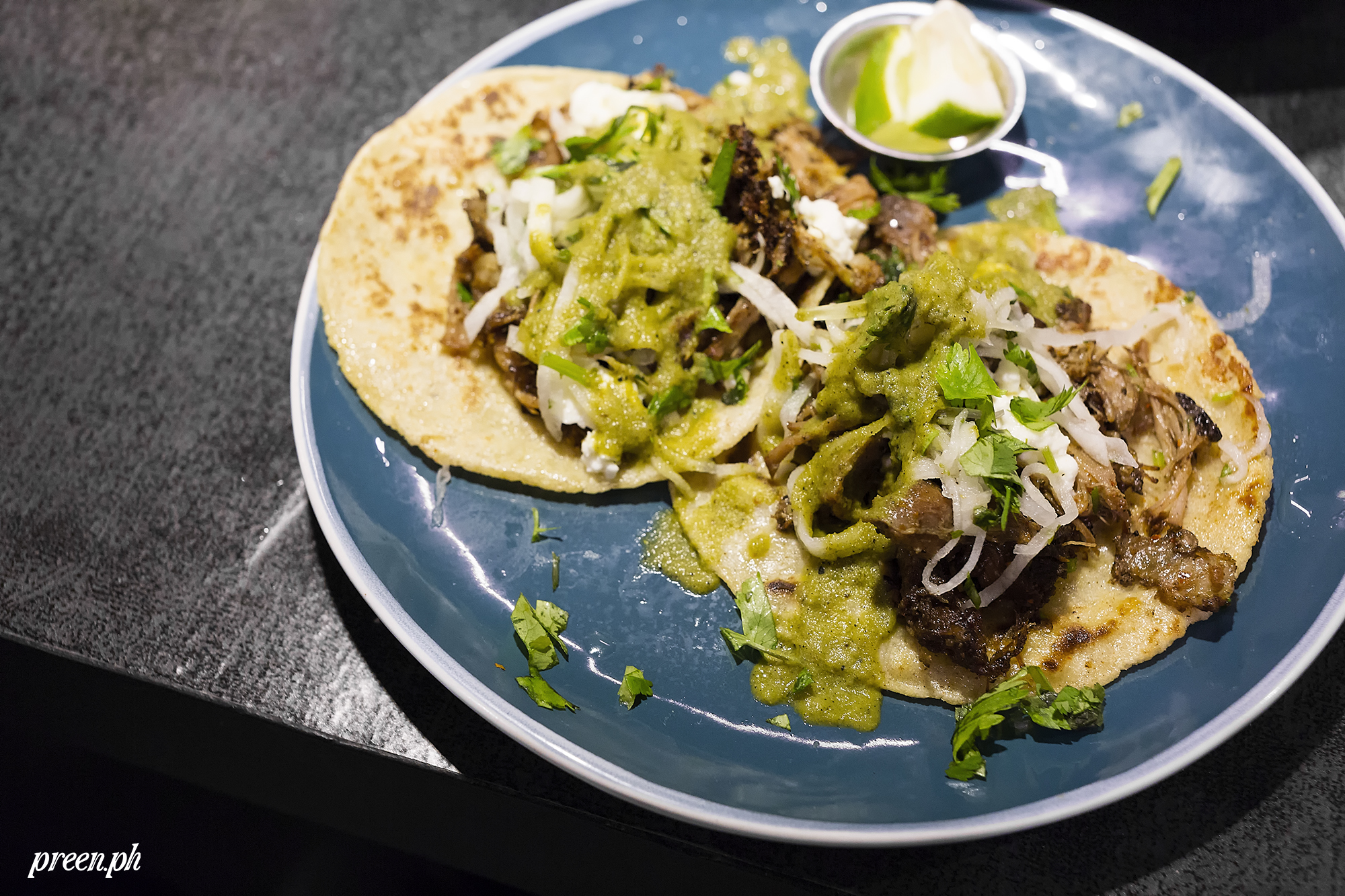 The third taco we tried was the Chivo, the textures were different compared to the rest as it had daikon (radish) and jicama (Mexican turnip), and the gamey flavor was because of the Barbacoa-style goat a la plancha which was perfectly tapered by the salsa verde and feta cheese.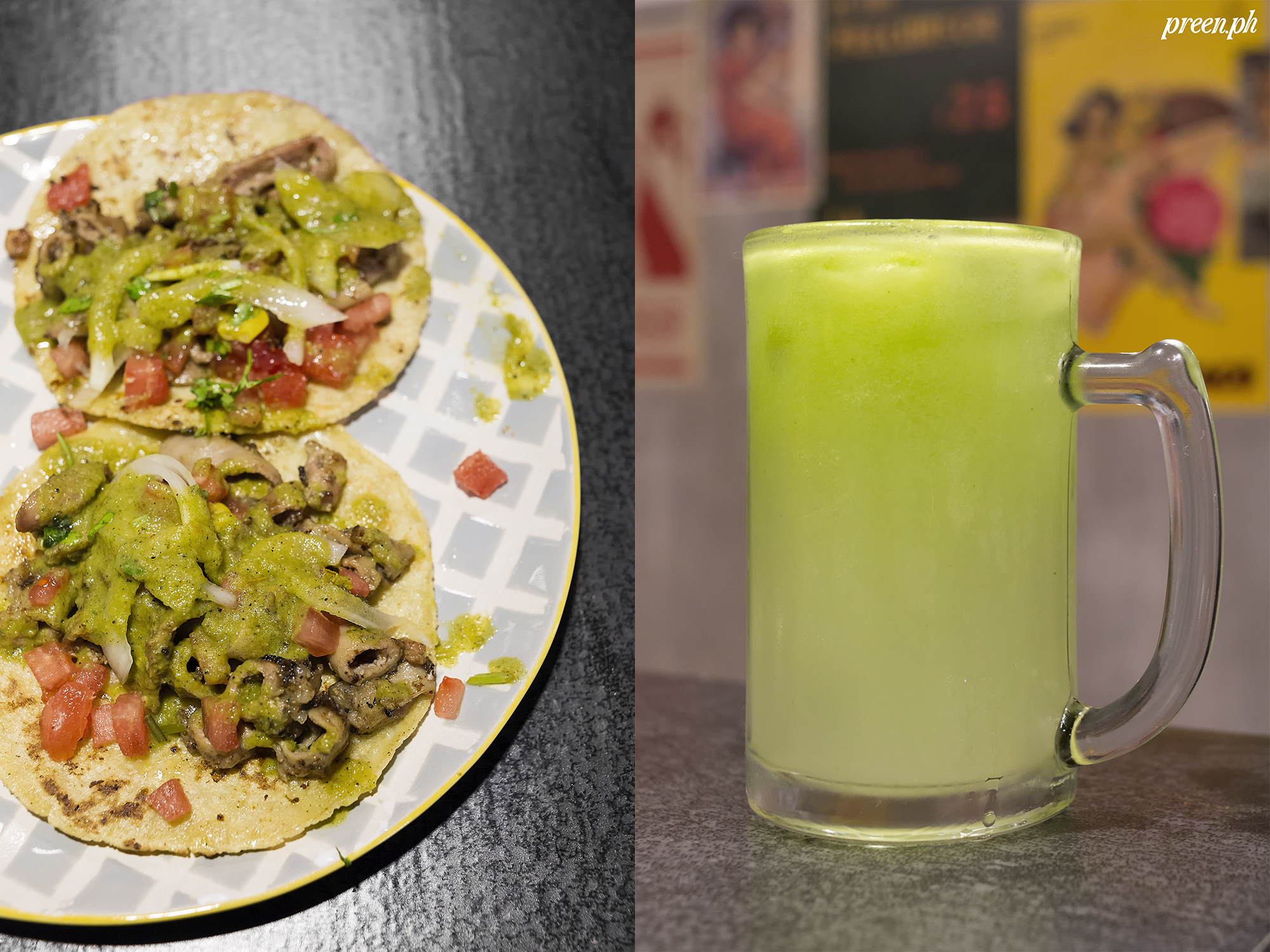 The last two tacos I'm about to describe would be my top two. First runner up was the Tripitas—beef intestines, watermelon, chile de arbol, onions, and cilantro. The first time I ever tried beef intestines was also by Bruce when he served it during our interview months before and I loved it then, so I didn't pass up ordering it again even if I was already full. The watermelons were a nice, refreshing surprise which I thought to be like really sweet tomatoes. I was wrong and that was alright.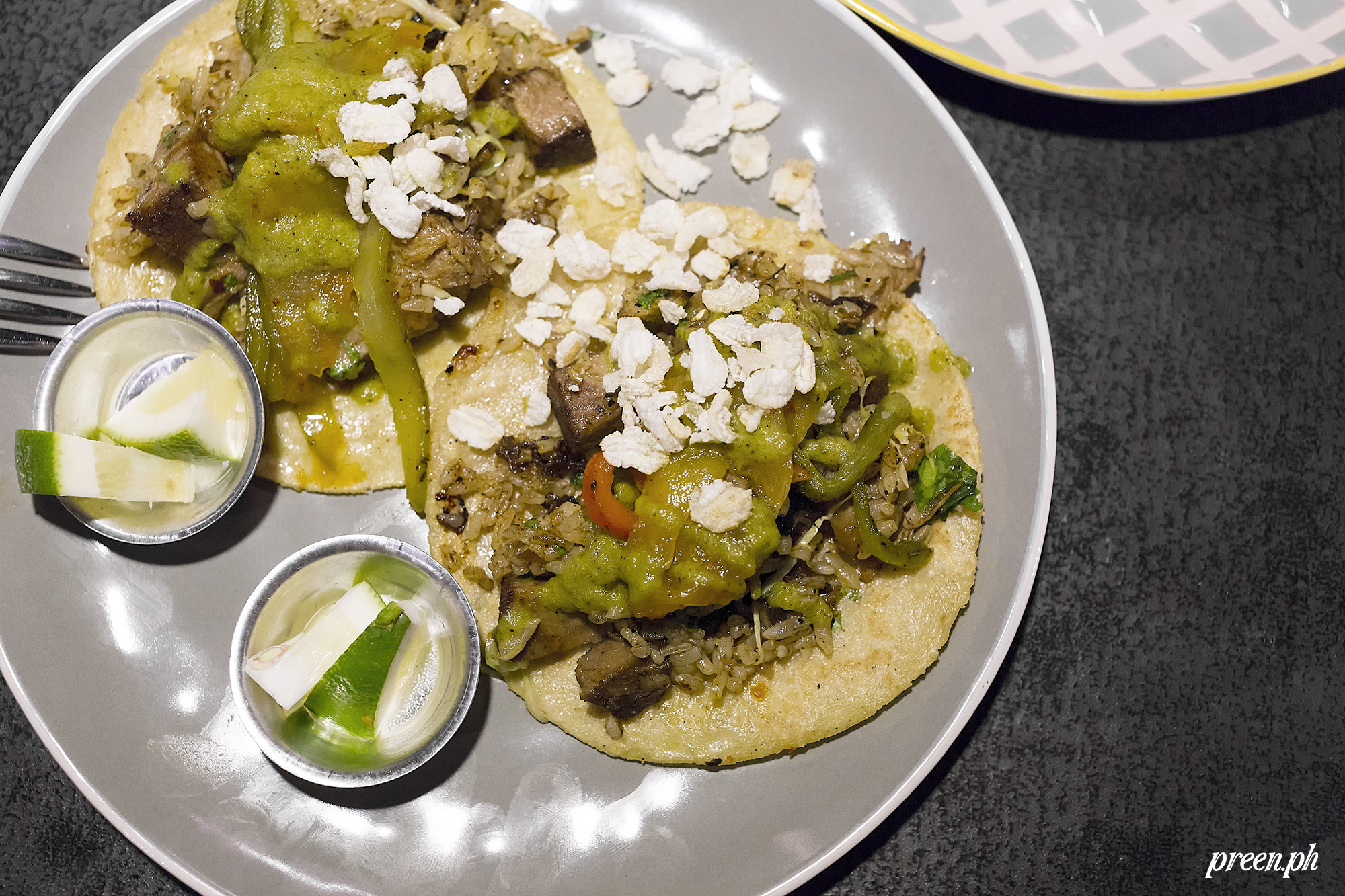 The winner in my heart and taste buds would be the Guisada de Res. I knew it was "the one" because of the taste of the beef shoulder and lengua together as well as the rice, crunchy pinipig, and bell peppers. It's all the flavors I enjoyed present in one taco, so naturally this is what I would order regularly.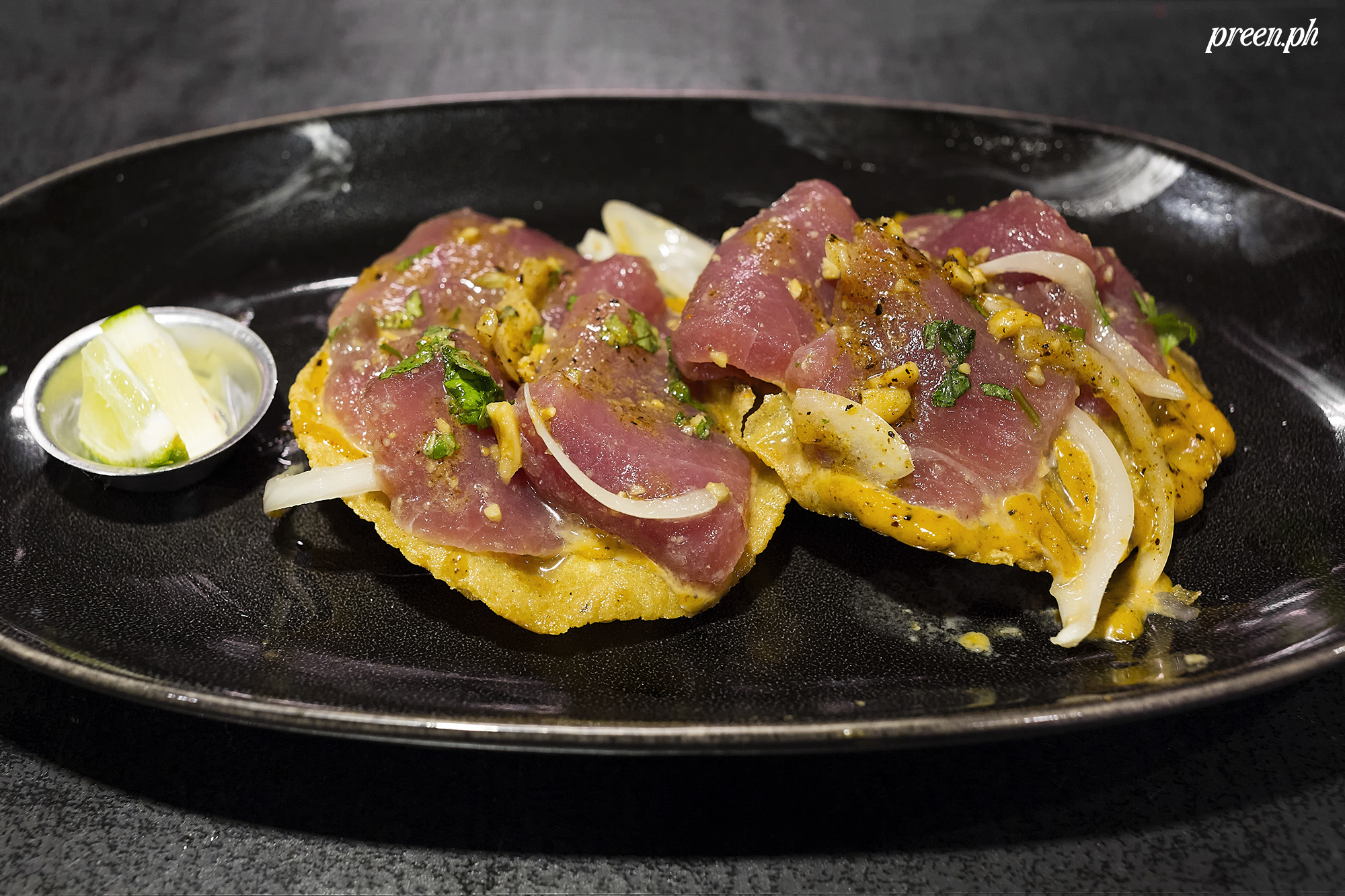 Bruce served other dishes on the menu too, like the Tuna Tostada—raw tuna seasoned with Doubanjiang mayo, lime, orange, Maggi seasoning, onions, and cacahuate was served on top of deep-fried corn masa tortillas. The Salmon Aguachile was something I was familiar with since Bruce served it during one of his pop-ups, but instead of squid ink crackers, he now served it with scallion tostadas for that added crunch. The salmon was served with eggplant, sesame cream, red onions, and chili which had a smokey taste to it.
Wash it all down with any of their drinks like the lemon and sesame leaf soda with chia seeds. This is the perfect tart drink to cut down the grease. If you're looking for a refreshing cocktail, you can order the La Fresca which had aloe vera, cucumber, herbs, and gin; Mezcalita which is a frozen cocktail with strawberries, orange, mescal, with lime and salt; or the Paloma, a tequila-based cocktail with grapefruit and soda water. There's a lot more you can try, but these are definitely high on our list.
It's worth the drive and the toll fee, and Bruce made sure of it. Heck, I know people (aka me) who will pay Skyway prices just to get there when they're craving.
La Chinesca. 248-C Aguirre Street, BF Homes, Parañaque City. For more details, visit their Instagram account.
Photos by RG Medestomas
Follow Preen on Facebook, Instagram, Twitter, Snapchat, and Viber