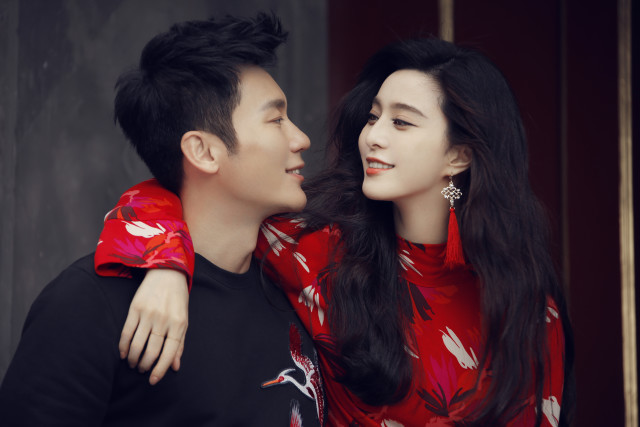 The Chinese New Year is about 18 days away and to kickstart their campaign, H&M introduced Fan BingBing and Li Chen as the couple to front this year's exclusive CNY collection. The Chinese actor and actress are actually a couple in real life and this launch is in time to also celebrate their 520 days together. In case you did not know, 520 means love in Mandarin. So yes, it's a big deal.
"Chinese New Year is one of the most important holidays on the lunar calendar, what better way to celebrate the season than with your loved ones?" said Li Chen when he expressed how excited he was to be with Fan BingBing for the campaign. BingBing also talked about how everyone always wants to stand out in style during this holiday, and it is so true—no one wants to disappear in that sea of red, right?
The campaign was shot by fashion photographer Chen Man, including that photo you see above. You'll be seeing more of his photos of the couple wearing the collection in the days leading up to the Jan. 19 launch. The collection will only be available in nine countries including the Philippines.
Photo courtesy of H&M
Follow Preen on Facebook, Instagram, Twitter, Snapchat, and Viber