There is a little part of us that likes to copy. Sometimes, we need a little example or inspiration to get us out of our comfort zone. When it comes to home decor and interiors, the celebrities tend to be a good influence. Their reach and access to the best interior designers, furniture, and trends helps us understand what else we can do with our home.
From the archives of Architectural Digest, we mined small tidbits of information and ideas that we can do at home or be a little push when we're stuck with what to do with our respective properties. What we found are different tips for different lifestyles and new perspectives to the usual arrangement.
#1 Keep it clean
When it comes to your bedroom, the comfort of minimalism through an all-white theme should help quiet your mind down. Just ask Lea Michele.
#2 Think of your diet
On the other hand, Kendall Jenner decided to paint the walls pink. She found that the shade suppresses your appetite and calms you down. If you want to do something similar, pick Baker-Miller Pink.'
#3 Layer, layer, layer
https://www.instagram.com/p/BOMUkRhhfqo/?taken-by=elliegoulding
If you want to lounge like a pop star, adapt to Ellie Goulding's preference for texture. Soft fabrics, furry throws, and a huge comfy couch in a neutral tone should have you relaxed after a long day.
#4 Mix and match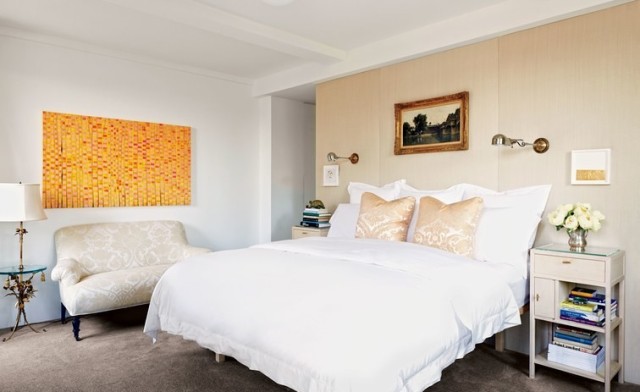 Don't be afraid to go high and low. Isaac Mizrahi's New York City apartment boasts of one-of-a-kind artworks and pieces along with flea market finds. If you think you need a decorator, you don't necessarily need one when you're sure with your taste; Isaac played interior designer when creating his apartment.
#5 Stick to a theme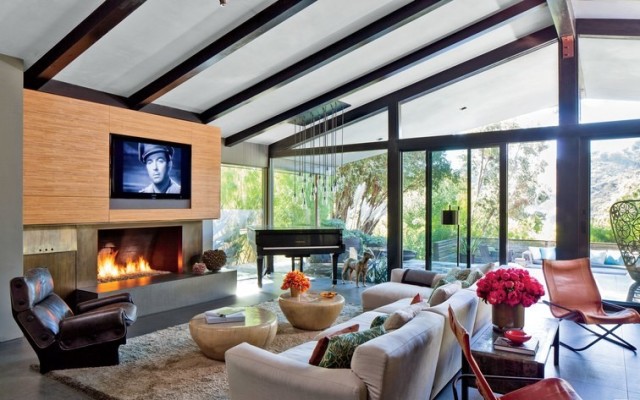 Where do you want your home to take you? For John Legend and Chrissy Teigen, they saw their LA home as an escape from the city sans the flight or the long drive. They achieved it by taking the aesthetics of a Thai temple into their home.
#6 Go light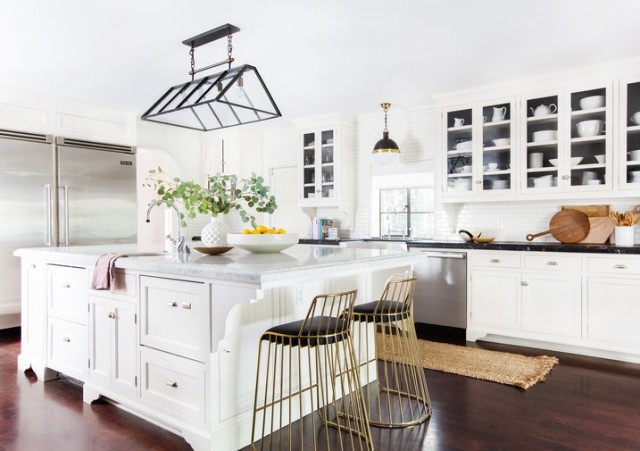 If you tend to change the arrangement of your furniture often, go for lightweight pieces that are easy to store and carry around. Shay Mitchell's home boasts of wide spaces and high ceilings that can accommodate her different whims.
#7 Don't be afraid of greenery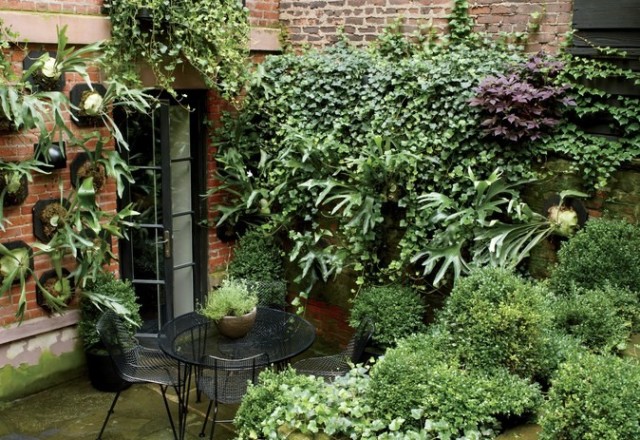 If you've always wanted a garden at home but just haven't been blessed with a green thumb, fret not. Julianne Moore failed several times before she created a small garden in the urban jungle that is NYC. She found her peg and a designer that understood what she wanted, so hold on for the right (design) partner, too.
#8 Break the pattern



In Brooke Shield's home, chic and minimalist rooms are given life with a few colored and asymmetrical pieces such as orange upholstery against white furnishings. The aim is to always find something of interest in the room, a subtle centerpiece that doesn't make everything else look boring.
#9 Small details, big impact
Taking a page out of Doutzen Kroes' set-up for a Sunday evening at home, a few comforts can spruce up a bare dining area: a pop art piece to induce happy feelings along with fresh flowers and a scented candle.
#10 Consider setting up a mini-bar
Comfort is achieved when everything is in reach. As Cindy Crawford kicks up her feet clad in fur-lined slippers, a mini-bar in the living room helps her shake up a cocktail either for herself or for guests during a casual house party.
Photos courtesy of Architectural Digest