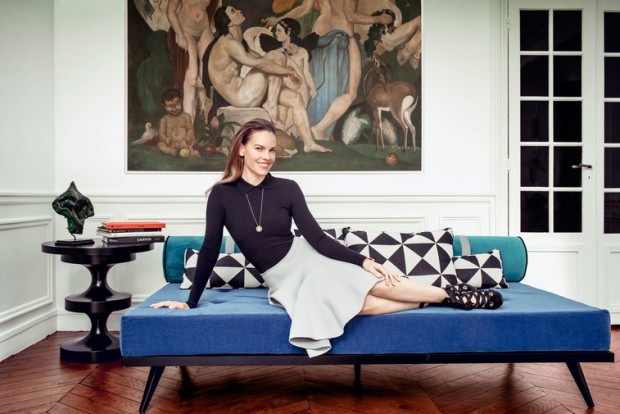 Oscar-winner Hilary Swank has got a new trophy to boast. It's her newly-furnished Paris apartment. Located at historic Left Bank, the apartment is a vacation home in the middle of a busy city with a tranquil blue color scheme and antique furniture combined with wide spaces.
Hilary collaborated with Axel Huynh of Henryot & Cie, a 150-year old Paris furniture company to design the apartment. The result is a compromise between minimalist taste with white marble bathrooms and contemporary flair with pops of purple and dark hues in the living room.
If you're feeling down to copy a few things from her home or to just make a note of what to pick up for your next decor shopping trip, we're one step ahead of you with this list.
#1 Ditch the coaches for the day beds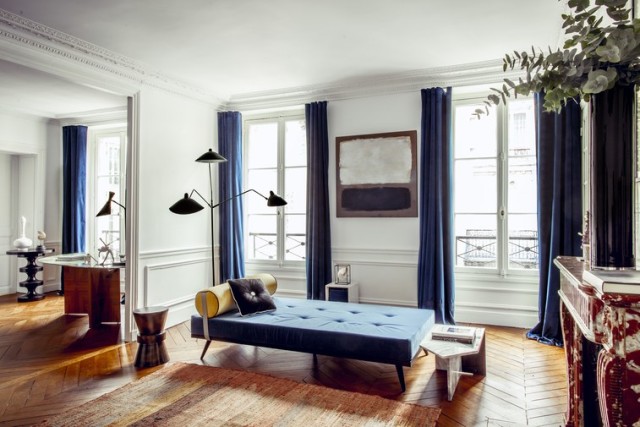 For a luxe feeling even when you're just alone watching Netflix on a weekend afternoon, consider getting a daybed. Hilary's set is swathed in blue velvet and leather for that sophisticated touch.
#2 Merge the minimalist with the maximalist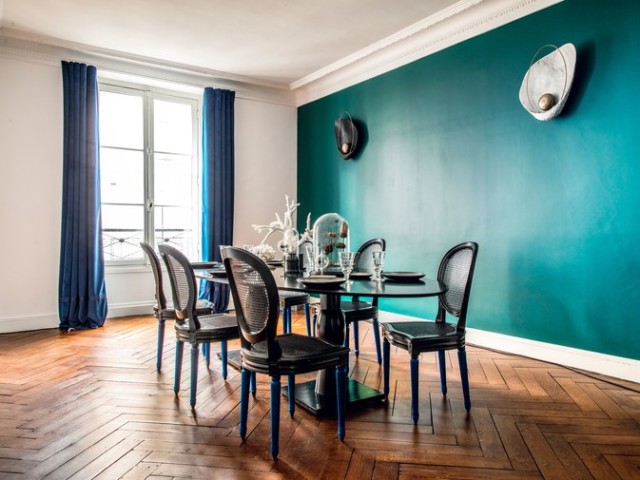 Foregoing a heavy dining table but keeping antique-looking wooden chairs, Hilary's dining area is swanky. It's a homey approach to at-home fine dining complete with an oceanside theme created through different tones of blue on the wall and on the seat legs.
#3 Invest in good bedding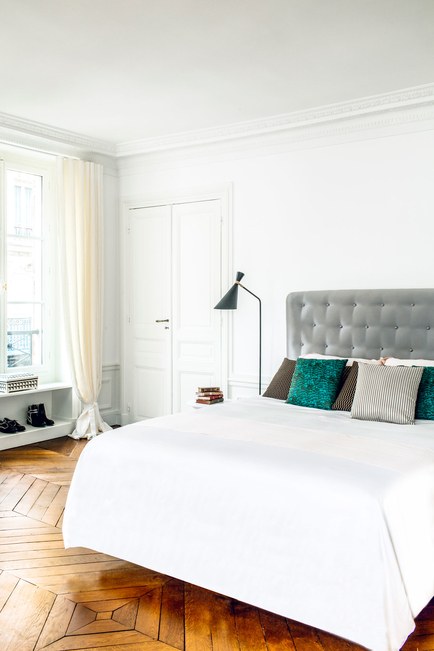 A plain bedroom is elevated when you give premium to the basics. Hilary sleeps in Egyptian satin and wakes up to natural daylight that comes in via large windows, adorned by gross-grain trimmed curtains.
#4 Go bold at the right time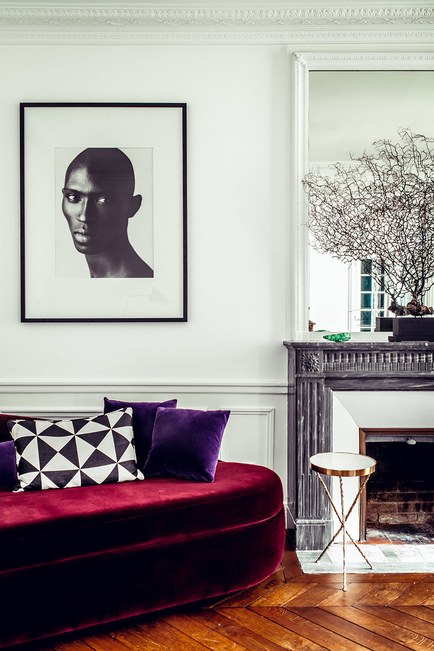 Hilary's all-white living room is far from staid with a popping purple sofa in the corner. It serves both function and decor as it is the centerpiece of the room.
#5 Bath and beyond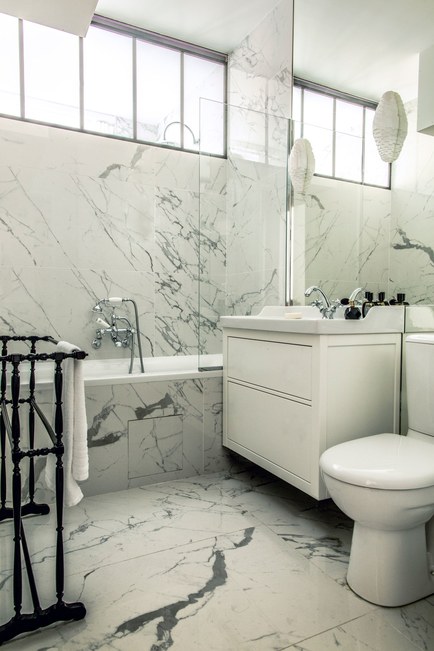 To create a soft and relaxing glow in the bathroom, Hilary stuck to white marble and gypsum lights that don't break a pattern. Avoiding harsh steel textures, she opted for a wooden towel rack.
Photos courtesy of Architectural Digest
Follow Preen…