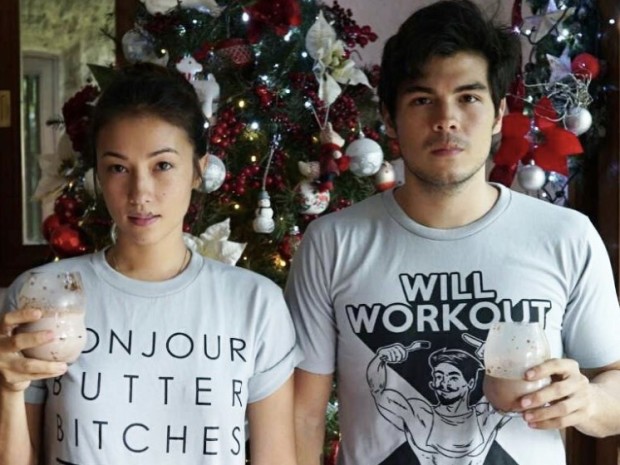 When you have two good-looking and famous siblings, you wonder how different one is from the other aside from the obvious. That's what I tried to do when I got to catch up with Solenn Heussaff and Erwan Heussaff after they lead their respective teams in a series of physical challenges.
In this pop quiz, we tried to catch them off-guard and see how they are either similar or different with their own quirks. You'll probably  also find out which sibling you'll get along with the most.
What's the last song you listened to?
Solenn: It's this Argentinian song. I forgot the name.
Erwan: This morning it was "Crash Into You" by Dave Matthews Band
What gets you up in the morning?
Solenn: My annoying husband.
Erwan: My dogs. They bark a lot, probably as annoying as her husband.
What's your favorite app on your phone?
Solenn: I downloaded the Kayla Itsines app. It has 28-minute routines and a diet to follow. If I have a hard time dieting, at least I have a guide.
Erwan: I have this new app called Forest. When you turn it on, you see a tree growing and the tree grows into the whole forest. It will stop growing the more you look or you touch your phone so the point of the game is [to leave your phone alone]. It's really cool.
One movie you want to live in?
Solenn: Maleficent. I love the little people
Erwan: For me, Lord of the Rings.
One thing you secretly hate about each other?
Solenn: His hair flick
Erwan: Her Instagram posts
How do you take your Milo?
Solenn: I like it with milk. I take it before working out. I mix it first and then I put Milo again on top and I don't mix so I eat it.
Erwan: It's usually a recovery shake so it's Milo, banana, coconut butter, peanut butter, and almond milk.
City you want to work in?
Solenn: I like Sydney.
Erwan: I'll take Melbourne.
What do you tell yourself before you quit?
Solenn: "You can do it"
Erwan: "Don't quit"
Who is your #fitspo?
Solenn: Kayla Itsines. I have been following her for years.
Erwan: Nico Bolzico.
Follow Preen on Facebook, Instagram, Twitter, Snapchat, and Viber