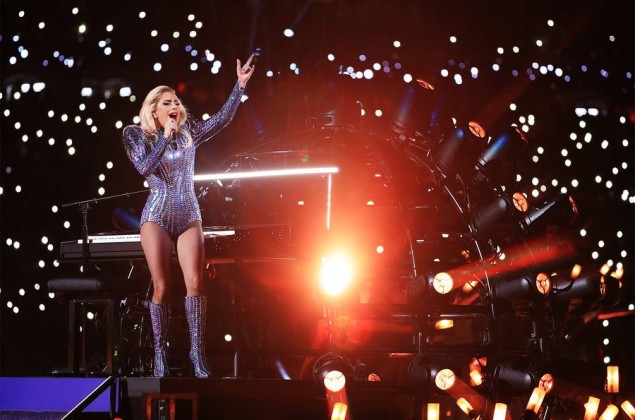 If there's one thing that Lady Gaga can't do it's putting on a bad show. Her Super Bowl performance was electrifying in every way. Although she didn't make any direct jabs at Pres. Donald Trump, she still managed to put her message of inclusiveness across.
Gaga performed hits like "Bad Romance," "Million Reasons," and "Just Dance." But what stood out is her performance of "Born This Way."
Why? The song has always been considered an anthem for diversity. Gaga may not have said anything political during her performance, but this is her subtle way of doing it. She showed love for all the races and genders who've been hurt and offended by Trump's policies.
She also performed a rendition of "This Land Is Your Land" at the beginning, which further takes a subtle jab at Trump.
Of course, fans and celebs alike showed love for Gaga's performance—from the dancing lights to her football catch at the end.
That was so incredible, @LadyGaga. #SuperBowl

— Ellen DeGeneres (@TheEllenShow) February 6, 2017
Wow @ladygaga killed the halftime show. Well done #Superbowl

— NICK JONɅS (@nickjonas) February 6, 2017
Can we just take a moment to realise how legendary that performance was… Lady Gaga seriously killed it. ❤ #SuperBowl #PepsiHalftime pic.twitter.com/QfWPTTw0V1

— Colin Clark (@colinclark1995) February 6, 2017
Great superbowl, America. Glad Lady Gaga won.

— George Takei (@GeorgeTakei) February 6, 2017
https://twitter.com/chulomang/status/828421055530270722
Lady Gaga performed Born This Way for Mike Pence at #SuperBowl and America survived

— Richard Hine (@richardhine) February 6, 2017
Lady Gaga can sing, can dance, can fly and can be inspirational at the same time #SuperBowl pic.twitter.com/M9UNB82HcK

— Jeremy (@jeremiasww) February 6, 2017
Congratulations on the performance, Mother Monster. You did everyone proud.
Photo courtesy of Billboard
Follow Preen on Facebook, Instagram, Twitter, Snapchat, and Viber