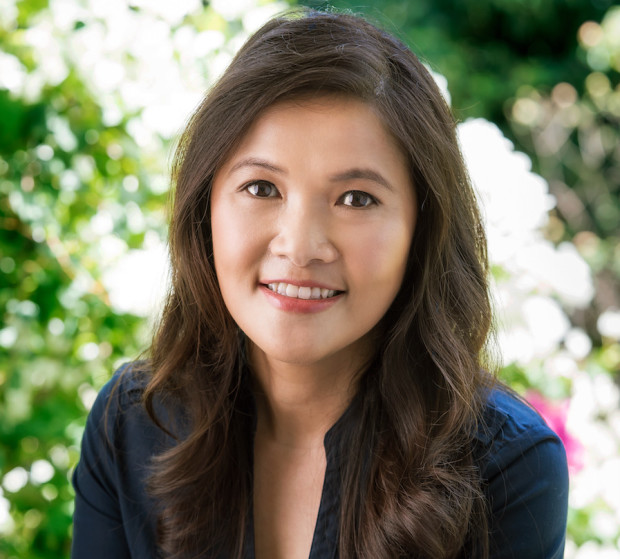 The best stories are not often found in between book covers. Life always outdoes fiction, and writers are always struggling to keep up. Samantha Sotto could attest to this, a mom who waited for her kid in school, found herself in the publishing world quickly with the release of her first book, Before Ever After. The title was picked up by Crown Publishers, a division of Random House, setting her up for an international audience.
With that success, Samantha is following it up with a new book,  Love and Gravity, under Ballantine Books. The story involves 17-year-old Andrea and Isaac Newton. How these two worlds come together to make a compelling love story is something you have to find out on your own. For now, we managed to snag an interview with the author to talk about her writing process and the role of writers in these Trumped-up times.
When is the best time to write?
It's a toss up-between while I'm washing my hair or lying awake in bed at a ridiculous [time] in the morning. I've learned that I do my best "writing" when I'm not writing. Phrases and scenes are easier to grasp when I'm not chasing after them.
How different was your process for writing Love and Gravity from your first book?
The difference was that this time around, I actually had a semblance of a process. I didn't even have an outline for Before Ever After. I had to be more organized and disciplined with Love and Gravity because of the time travel element. I needed to carefully plan the timeline out to make sure that I didn't have any contradictions or loose ends.
What's the best criticism you've heard about your writing so far?
I received some feedback that I used too many metaphors and similes in Before Ever After. I tried to be mindful of that in Love and Gravity, and tried to explore alternative ways to bring the scenes in my head to life.
How did you come up with Love and Gravity?
Believe it or not, I got the idea for the book when I watched Abraham Lincoln: Vampire Hunter. I left the theater itching to write an alternative history story of my own.
What was the hardest chapter or scene to write in Love and Gravity?
I always find that the first chapter of a book is the hardest part to write. It's the point where I'm still in the process of getting into my character's head and it takes a while to feel comfortable with his or her thoughts, motives, and actions. If you've ever gone on a blind date, you'll know what I mean. There are moments of awkward silence when you think to yourself, "What in the world am I going to talk about with this stranger?" I usually wind up completely rewriting the chapter when I get further along in the book and know the characters more intimately.
How do fiction writers figure in the world of post-truth and alternative facts?
I don't think my job of bringing stories, ideas, and characters to life has changed. I just need to strive to be better at it. Better writing makes better readers, readers who are hopefully more engaged and discerning about whatever they are reading: fact, fiction, or fiction disguising as fact.
Best way to get over writer's block?
I just put one word in front of the other. They may be the worst words ever, but that's what the delete button is for.
A book you wish you wrote?
Green Eggs and Ham by Dr. Seuss. I live by it. Not saying "no" to something you haven't tried is one of the most important things you can teach a child. It's a lesson that can actually steer the course of your life. I'm an author today because of it.
Who are your heroes when it comes to writing?
Neil Gaiman and Agatha Christie.
What are your plans for your next book?
I've finished writing the book and I'm now revising it based on my agent's feedback. Wish me luck!
Preen.ph together with National Book Store will host the book launch of Love and Gravity this Saturday, Feb. 11. For more information, click on our Facebook page.
Follow Preen on Facebook, Instagram, Twitter, Snapchat, and Viber