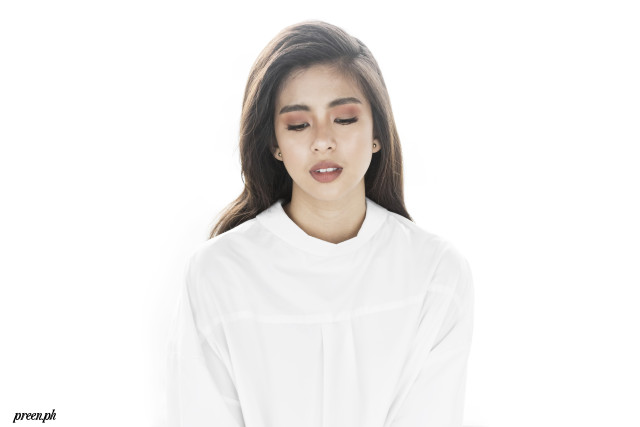 Stereotypes are born out of laziness. When one is too comfortable to find out what's real, we settle for the stereotype. Why? It's packaged, fixed, and requires no questions from you.
I was about to settle for the stereotype of 18-year-olds when I met Gabbi Garcia. Fresh from her debut party last December, the actress was excited to talk to us here at Preen. "I think the interview went long because I'm madaldal [talkative]," she quipped. It's a good thing because it wasn't the chatter but excited realizations of one who is growing up in a woke and wired spotlight.
She attacked my introspective questions with the same enthusiasm she answered the fun ones. No one-word answers came from her as she was quick to give anecdotes to support her answers. Call it the optimism of being a teenager slowly turning into an adult. I would also put it down as the keen sense a millennial gains atop a unique position in life.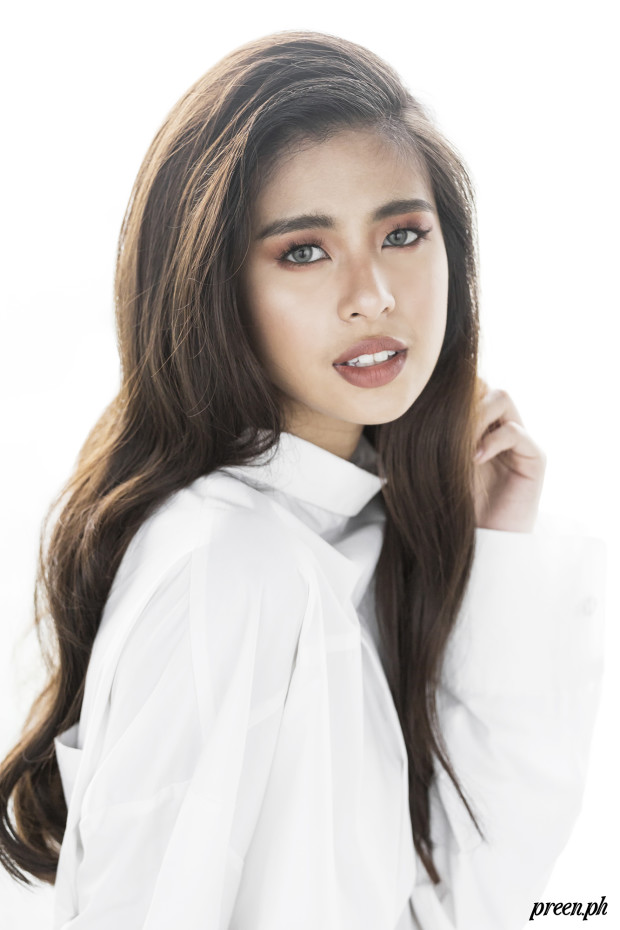 One fictional place you want to live in?
I want to live in an underwater world. I love the beach, I love the water. I am really curious if there is a underwater world with mermaids. It's funny because it matches my character in Encantadia. When I go on vacation, I am always at the beach.
Who are your best friends in the industry?
Right now, the Sangres in Encantadia are close. Kylie [Padilla] and I get to bond even outside of taping. We always eat out. Our taping is around Makati, so when we have spare time, we go and eat out. We love Japanese cuisine.
What's the best thing working with your castmates?
It's not all about work, it's about helping each other. It's a big production so everyone in the show, especially the cast, are very close. We don't leave each other on the set.
Who do you consider to be your older sister on set?
Kylie. She's an introvert and [I'm an] extrovert. We talk a lot between scenes and our conversations are deep, sensible. I treasure those conversations.
What's one thing you secretly hate about Ruru Madrid?
Oh, no! Really? I will sort out what I can share. (Laughs). [I think I hate how] he's too kind. I think some people abuse him because he's too kind. Sometimes, he can't stand his ground because he's too nice. [Unlike me,] I am straight to the point and when I want to say something, [I say it.] Ruru thinks that he might hurt someone.
One movie that makes you happy?
I am a romantic person. I am a chick flick person. I like A Walk to Remember.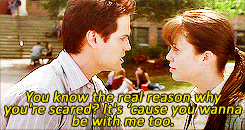 What's one childhood object you wish you had again?
Gameboy. I'm a Ninetendo girl. I had everything: Ninetendo Color, Ninetendo Advance. It's sad because everyone is using a tablet now, no more [button] controls.
What's the best thing about being 18?
Honestly, my decisions changed. It surprised me that turning 18 changed me.  I became more open-minded about things. I see the bigger picture, I think that's the best part. I don't have the freedom part yet because I live with my parents. People usually say it's about being free when you're 18 but I'm not yet there. The best thing about being 18 is being able to make wiser decision.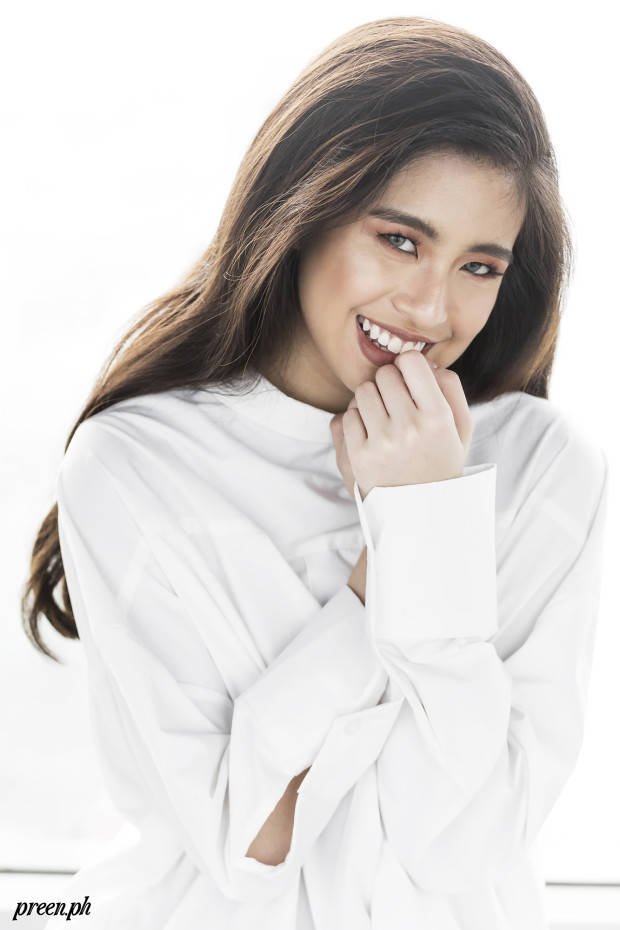 One thing you got wrong about showbiz?
Before, whenever I would take a photo with a celebrity and their smile would not be full, I would judge them. When I got here, I realized that a celebrity's schedule is busy and when they have free time, sometimes wala pang tulog [they haven't slept yet]. Sleep [deprivation] is really real. I understand it better now because I have reached a point wherein I don't want to smile anymore but I have to because it's work.
One more thing, it's not about the glitz and the glamour, and the makeup and the clothes. It's about the craft, it's about who you are as a person. Sometimes, you forget who you are because you get of all the influences around you, you get overwhelmed. Before you enter showbiz, you have to have a good foundation because it will wipe you out. It will eat you otherwise. Based on my experience, it's best to know who to trust.
One person to follow on Instagram?
Me. (Laughs) Kendall Jenner. She seldom posts but it's really on point.
What's the worst thing you did online?
I became really sentimental. I had my own problem and I thought I was a normal person and I let people know I was really sad and that's bad. That's my big mistake. It's okay to voice out but spreading negativity when you're a public personality isn't right.
One celebrity you wish followed you online?
Zac Efron. I like him. He's my celeb crush. I watch his interviews and he's funny and witty. I wish he toned down though, he's too [bulky.]
What's one song you want to perform to a big crowd?
I'm an acoustic junkie. I don't go on for a full-on performance. I think I would go for "Sunday Morning." Kahit biglaan and I am not comfortable with the crowd, I can sing that.
What was the first phone you owned and what was the best thing about it?
It's an old, brick phone that had an antenna. I loved how you didn't worry about anything because [the battery] can last three to four days. My uncle gave it to me. I was a late bloomer because I had the big phone but I didn't care. It was fun.
What's your favorite candy?
Ice Breaker Mint. It's in a circular case. Everyone knows I have mint in my bag so everyone asks from me.
Photos by RG Medestomas
Follow Preen on Facebook, Instagram, Twitter, Snapchat, and Viber