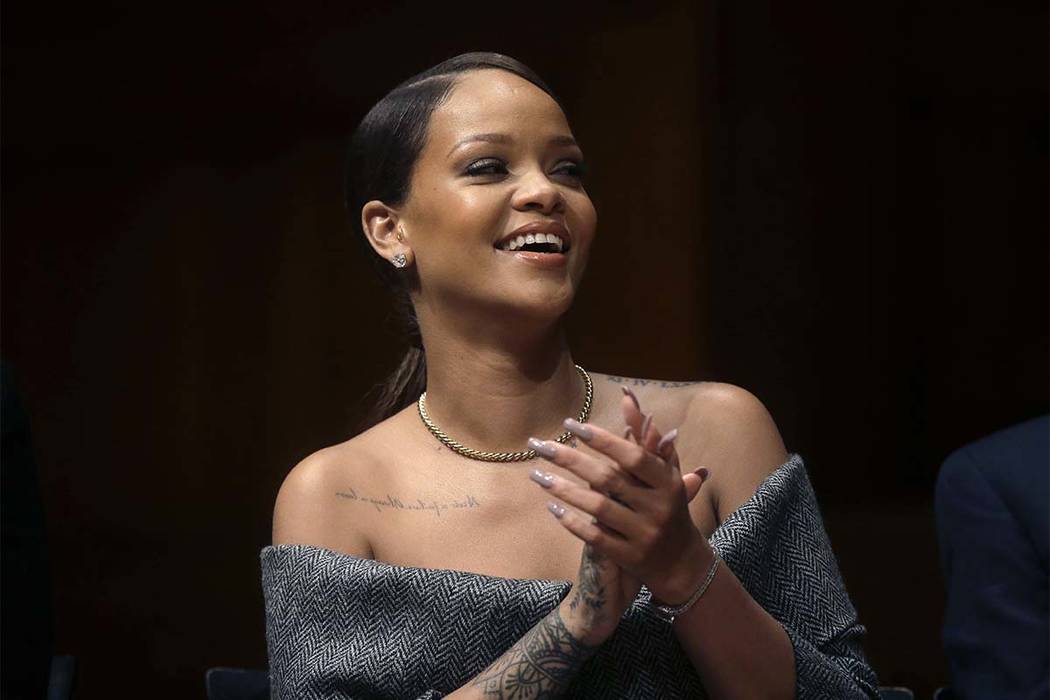 By now you know that Rihanna is never what you expect her to be. When she accepted her Humaniatrian of the Year Award yesterday, the singer was a little overwhelmed before she started her speech. Surprising for a girl who's behind a hit like "B*tch, Better Have My Money."
"So I made it to Harvard," Rihanna first said, followed by a facial expression and a hair flip that will be the mother of all the memes you'll be seeing in the days to come. It's all just a facade, however, because as a kid she wondered how many cents she could collect to save all the kids in Africa.
Rihanna got her fairy tale story early when she became a music star. At 18, she established the BELIEVE Foundation for sick children and followed it up with the Clara Lionel Foundation. In the years to follow she continued her good works, but they were often eclipsed by her musical achievements.
"All you need to do is to help one person, expecting nothing in return. To me, that is a humanitarian. People make it seem it too hard, man," she said during her speech. A useful piece of advice given with such sense of humor.
She then told the crowd that being a humanitarian doesn't need to entail having lots of money, fame, or having a college degree. "I mean, I wish I was [college educated]," joked Rihanna as she even said she might come back to the prestigious university.
It goes to show how appearances can sometimes deceive—Rihanna with her next-to-nothing outfits, her rebellious lyrics, and her IDGAF attitude, made a fool of us all… in the best way possible.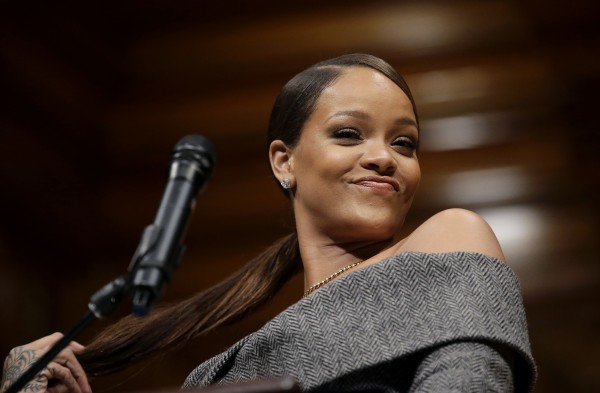 Watch her full speech here:
Photos courtesy of The Washington Post