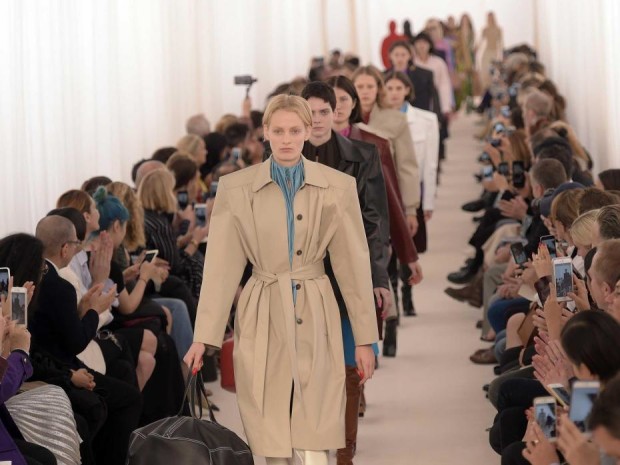 Balenciaga's former casting agents are hitting back after accusations that they were abusing models during screenings.
Earlier this week, casting director James Scully called out agents Maida Gregori Boina and Rami Fernandes for making 150 models "wait in a stairwell, told them they would have to stay over 3 hours to be seen, and not to leave." He also called Maida and Rami "serial abusers" as they've allegedly done this multiple times.
"What Maida and Rami did, they have been doing for a long time," James tells Business of Fashion. "They are the king and queen of abuse. I've heard stories from girls who were left waiting for so long without food or water that they ordered a pizza, and Maida came out and started shouting at them and calling them pigs."
Last December, James said during Business of Fashion's annual gathering VOICES that the next time he saw any evidence of bullying in the fashion industry, he will expose it on social media.
Meanwhile, Balenciaga immediately made "radical changes" and cut their ties with Maida and Rami. They've also written apologies to the models' respective agencies.
"Balenciaga condemns this incident and will continue to be deeply committed to ensure the most respectful working conditions for the models. From now on we will hold casting in our showroom like we always did in the past seasons," Balenciaga chief executive Cédric Charbit says.
Maida, on the other hand, called the accusations "inaccurate and libelous. "It is important to stop the spread of rumours and set the record straight," Maida tells BoF via email. "To directly address these accusations, the models did not wait for three hours in the dark, not even one hour. We personally ate our lunch in the casting facility and—without question—we did not lock the models in the stairwell and turn out the lights. That would be completely inhumane. Throughout the entire process, we provided the most comfortable accommodations allowable based on the facilities provided."
However, this is hard to believe especially since models like Doutzen Krous, Candice Swanepoel, Linda Vojtova, and Joan Smalls praised James' post. They've also voiced their concerns in the comments.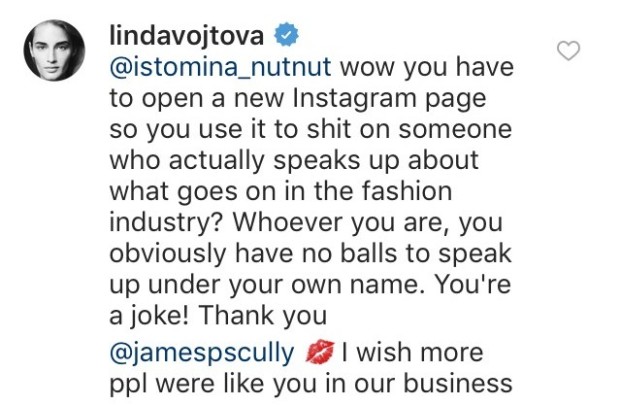 [
Business of Fashion
]
Photo courtesy of Independent
Follow Preen on Facebook, Instagram, Twitter, Snapchat, and Viber