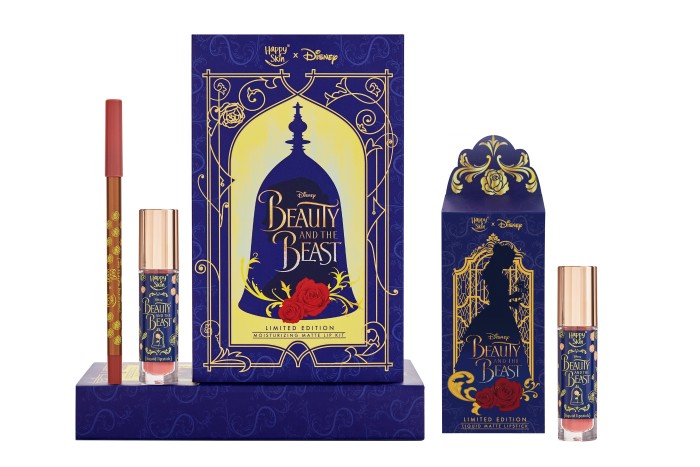 We wouldn't lie that we have been looking forward to the live-action remake of Beauty and the Beast. It is a Disney classic that we grew up with after all. It also doesn't hurt that Belle bears the qualities that we all want to be—unafraid to be different, curious, brave, selfless, loyal, has the ability to read tons of books at a given time, and so on.
Home-grown beauty brand Happy Skin wanted to celebrate women and all of the qualities represented by Belle by launching exclusive products in time for the movie premiere in the Philippines. The Beauty and the Beast Moisturizing Matte Lip Kit that comes in the loveliest rose shade that sits in between a pink, red, and even brown. The team worked really hard to find the closest match to Belle's lip shade in the film, but the best part is that it complements Filipina skin tone.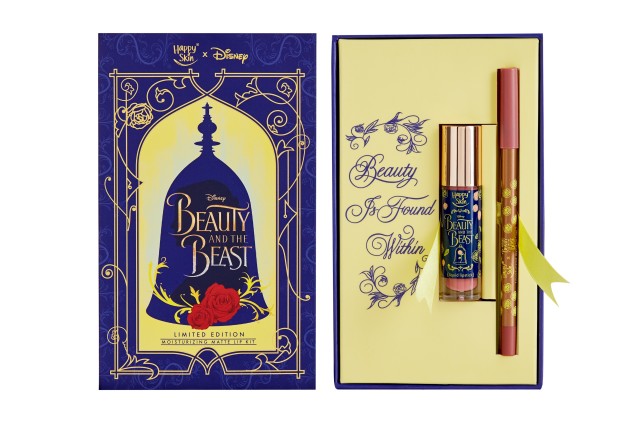 Each kit comes with a tube of liquid matte lipstick and a lip pencil to help you achieve the perfect pout that stays in place and does not feather. This gives you more time to take over the world and pursue your passions. A bit too much, but you get our drift. Just in case you want to buy the liquid lipstick separately, you totally can as it will be available as singles as well.
Cop one in time for the film because it's already available for pre-orders on Zalora and it will land in stores by March 16.
Follow Preen on Facebook, Instagram, Twitter, Snapchat, and Viber