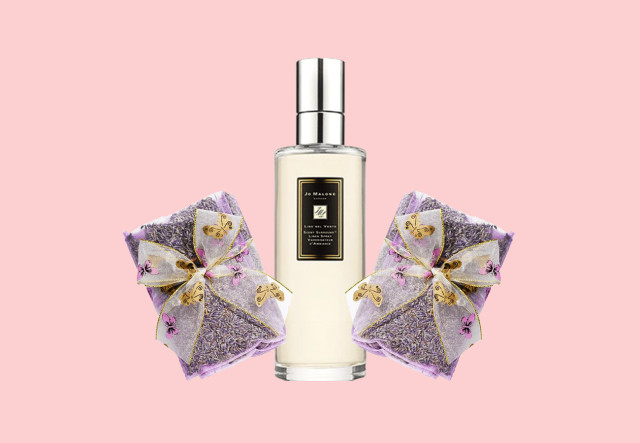 Combining scents in your home can be intimidating, and overpowering if not done right. Imagine entering a perfume shop and getting punched by the mixed aromas. I bet your nose is tingling at the thought of it.
Layering scents isn't as simple as lighting two candles or spritzing multiple room sprays just for the hell of it. The key here is to know what fragrances balance out each other, especially when creating atmosphere in specific rooms. As Small Trade Company designer Matt Dick tells Remodelista, "Scent is like sound. If it is too loud or strong for too long, everyone gets a headache."
For starters, we chose two fragrance notes for each room and how they'll affect the mood. You can change it up however you like as well.
Living room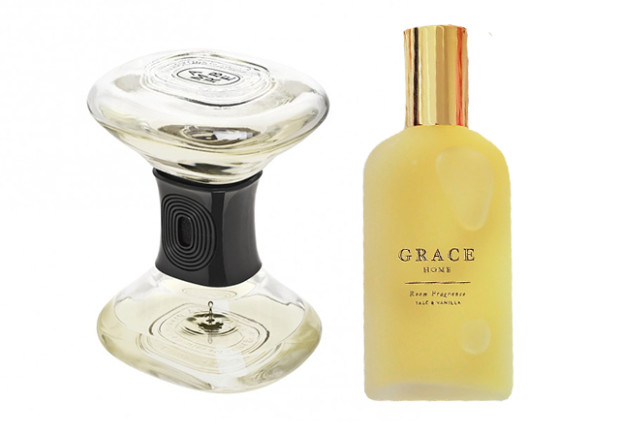 When you're in your living room, all you want to do is lounge, read a book or watch Netflix shows. To feel more relaxed, spray the Talc & Vanilla Room Fragrance from Grace Home to fill the room with a sweet aroma upon entering the room. Balance out the sweetness with the warm fragrance of Diptyque's Ambre Hourglass Diffuser.
Grace Home. Available at Seek the Uniq.
Diptyque. Available at Adora, Greenbelt 5.
Kitchen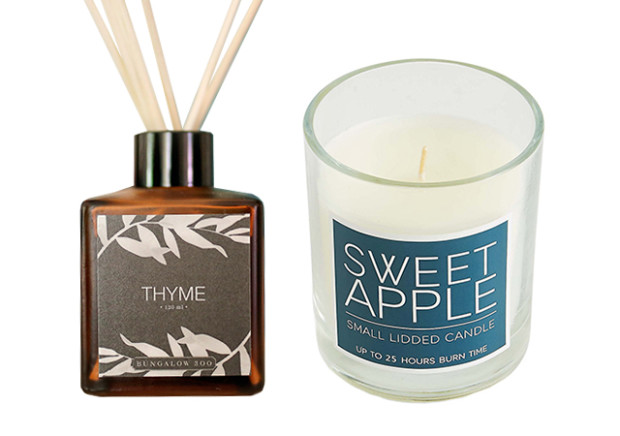 In the kitchen, it's important to use scents that are not too floral as it'll overshadow the aroma of food. Go for mouthwatering aromas like Marks & Spencer's Sweet Apple Candle paired with Bungalow 300's Thyme Organic Scent Diffuser. Not only will this peak your appetite, but it can also lessen the smokey smell of your kitchen.
Marks & Spencer. Available at Glorietta 4.
Bungalow 300. Available at Seek the Uniq.
Dining Room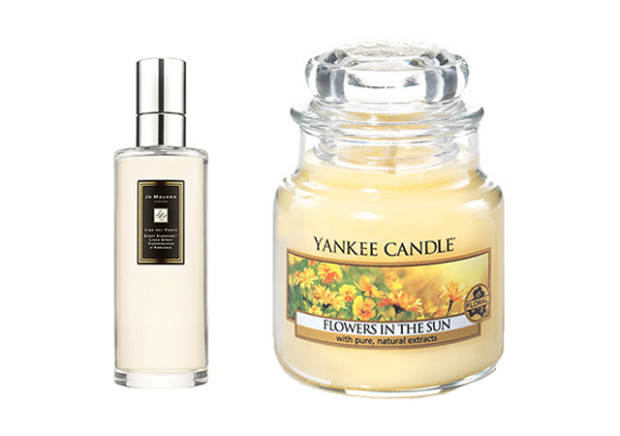 Similar to the kitchen rule, your dining table should have a mouthwatering aroma. You can spray the Jo Malone Acqua di Limone Linen Spray on your table cloth and napkins to give them a fresh citrus smell. Away from the table, you can light Yankee Candle's Flowers in the Sun so its floral and woody notes can balance out the citrus.
Jo Malone. Available at Greenbelt 4.
Yankee Candle. Available at Uptown BGC Mall.
Bathroom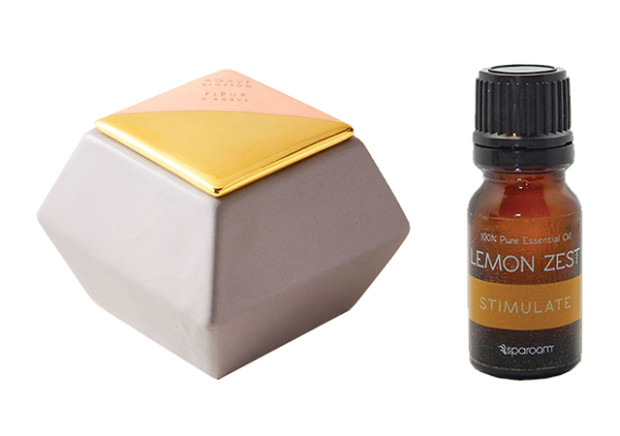 The fragrance rule in the bathroom is to either use fruity smells or the same notes as your preferred perfume. For this, we thought of doing the former by using Lemon Zest Essential Oils from Sparoom on an oil burner. Round it up with the tame but fresh fragrance from West Elm's Succulent Scented Candle in Agave Blossom. Your bath time will feel soothing in no time.
Sparoom. Available at Bed, Bath and Beyond.
West Elm. Available at Estancia Mall.
Bedroom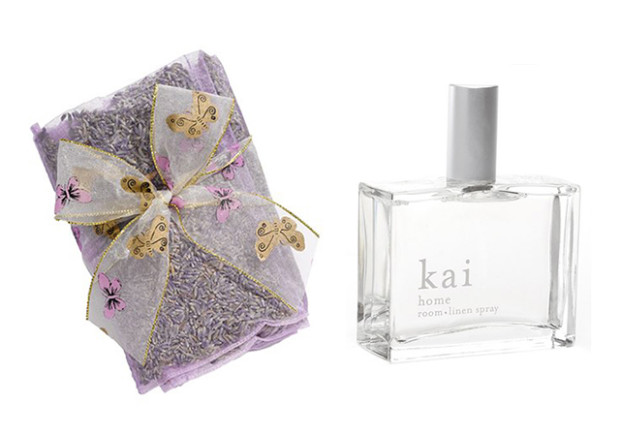 There's nothing better than snuggling up in your bed and while your room gives off a stress-free fragrance. For your sheets, use the Kai Room & Linen Spray to give you that fresh feeling during your slumber. Top it off by cutting a sachet of Sonoma Lavender and place it in a dish on top of your bedside table or cabinet. You can also place it inside your drawers and cabinet. The scent from the dried lavender buds will help you relax and unwind from a long day at work.
Kai. Available at Nordstrom.
Sonoma. Available at Nordstrom.
Art by Dorothy Guya
Follow Preen on Facebook, Instagram, Twitter, Snapchat, and Viber