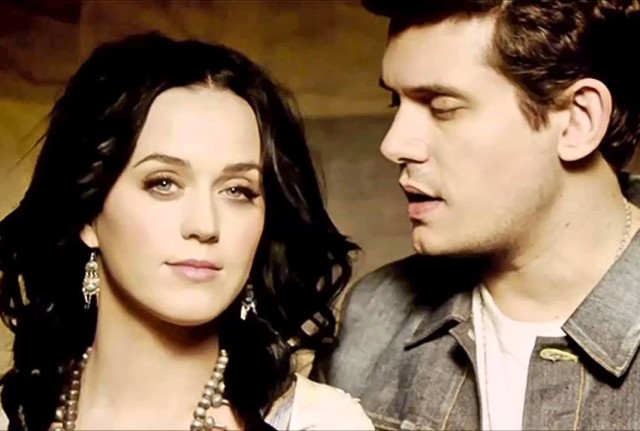 John Mayer admits that he still misses ex-girlfriend Katy Perry. So much that his new song "Still Feel Like Your Man" is actually dedicated to her.
In a New York Times interview, John says he has not dated much after his split from Katy in 2014. "Who else would I be thinking about?" he says. "And by the way, it's a testament to the fact that I have not dated a lot of people in the last five, six years. That was my only relationship. So it's like, give me this, people."
"Still Feel Like Your Man" has a mellow tune and its lyrics translate John's longing. "Still like the letters in your name and how they feel, babe / Still think I'm never gonna find another you / Still like to leave the party early and go home, babe / And don't you know, babe / I'd rather sit here on my own and be alone, babe."
The song is off his new album The Search for Everything, which is mostly about breakups. John tells NYT that he wanted the music to have a deeper meaning other than the usual "on-again, off-again relationship."
We're not sure if it's possible for John and Katy to get together again. (Katy and Orlando Bloom recently split up too, so who knows?) But if you've been rooting for them, listen to John's album or put the "You Love Who You Love" music video on loop.
[
E! Online
]
Screengrab from YouTube
Follow Preen on Facebook, Instagram, Twitter, Snapchat, and Viber