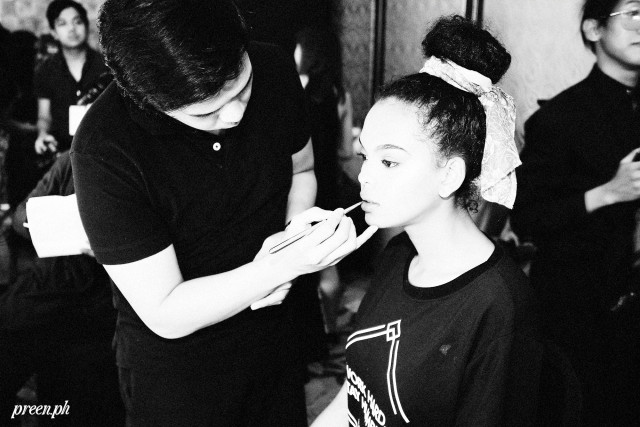 As I stepped in the hair and makeup room on the last day of Manila Fashion Festival 2017, it seemed like everything was running smoothly. Models were getting the finishing touches for their looks while others waited to move backstage, everyone calm, cool, and collected. It wasn't as hectic as I imagined it to be. "We set up at around 10 a.m.," shares Raf Manosca of MAC Cosmetics "We have enough time to really prepare and meet the artists to discuss the makeup looks that we're going to do."
There were 16 makeup artists and each work on five to six models per day. "The models slowly come in, one by one, it gets busy when the photographers are here. Usually, before the show starts, that's when it gets busy backstage."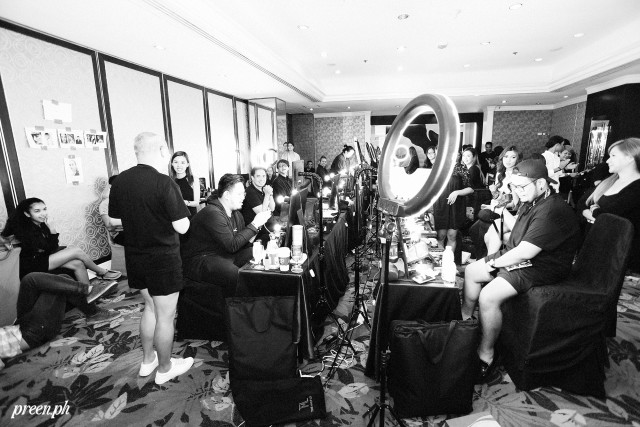 When asked about the makeup trends seen at MFF, Raf pointed out that majority of shows focused on skin. After all, good skin is the perfect base for any look. "Usually, we don't do full coverage makeup. We're trying to make sure that the natural beauty of the skin comes out. We focus on skincare, not just the makeup." The key step to achieve the "no makeup" look is to prep the skin, using the right products is essential as well.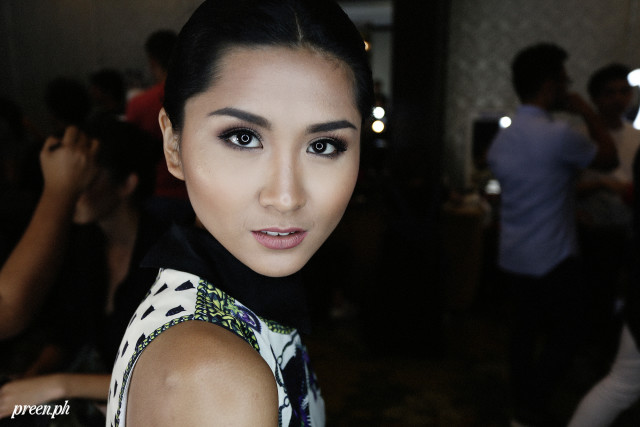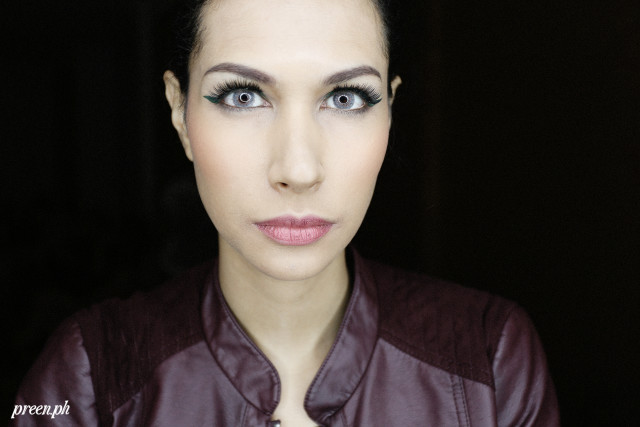 For the benefit of those who are reading and want to achieve this look at home, here are the products that you need. Start off with MAC's Lightful C softening lotion, which is like a liquid moisturizer that instantly hydrates your skin. Prep + Prime Fix + mist is used to refresh the skin. A lip conditioner is best for those who have chapped lips while the Fast Response Eye Cream reduces puffiness and dark circles. For a natural-looking glow, try Strobe Cream, which is a moisturizer with an illuminating effect. If you want to blur out some imperfections, a sheer coverage foundation works best before setting your face with translucent powder.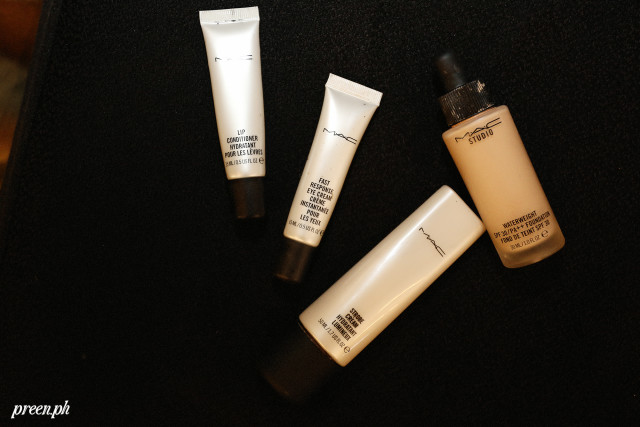 After seeing the final looks on the runway, I am definitely trying this out as summer kicks in.
Photos by RG Medestomas
Follow Preen on Facebook, Instagram, Twitter, Snapchat, and Viber