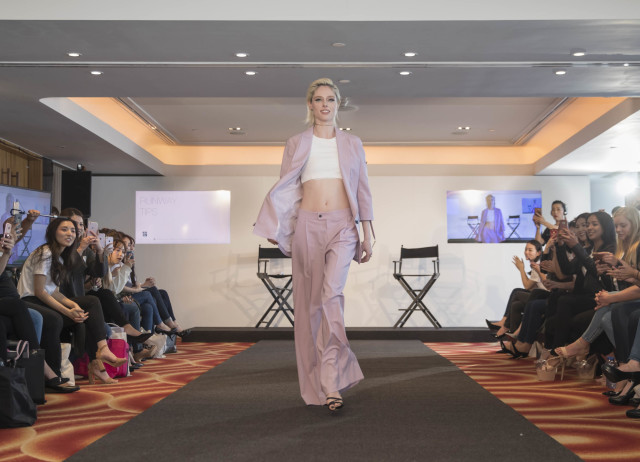 International model Coco Rocha has fronted numerous magazine covers all over the world. She was also the face of multiple luxury brands, so if there's one person we'd love to get tips from it's definitely her. We recently caught up with Coco in Hong Kong where she flew in to be the judge and mentor for Mary Kay Dream Beautiful, the search for the next face of Mary Kay Asia-Pacific.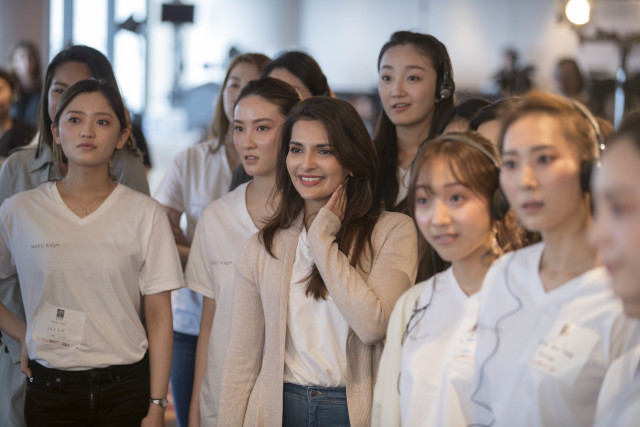 Coco had the chance to share insight, experiences, and tips to the young aspiring models, but I have to admit, I learned more than I expected. I mean, come on, I'm certainly not a model. So here are a few things that we should take note of—aspiring model or not.
Always be kind
No one likes attitude (you know what we're talking about) while working and Coco knows this to be true. "Anyone who wants to have an attitude, keep it at the door," she said. It may have been cool in the past, but not this time.
As a model, or whatever you do, you don't get to treat your teammates unfairly. In this case, you need to be positive, generous, and fair to your makeup artists, hairdressers, your photographers, nail technicians, and basically everybody on set. People on set should be great friends!
Give a sense of feeling
"When someone looks at your photos and they feel something—sad, happy, glad." As a model, you have to evoke emotion. It goes the same for good articles, I guess. I was once told by my boss that as a writer and an editor, I have to make sure that the material that we put out makes someone feel something—that's when you also know you've made a connection and that you've done your job.
Coco said that the mood of the people on set also depends on your mood. If you start being mean or cranky, everyone else will start being mean and cranky. Coco understands that we all get bad days, but heck, if it happens to be a routine, then there will come a time that people will just refuse to work with you again. So if you're to give a sense of feeling on set, make it positive, always.
You can make a stand
Coco is known for not doing a lot of things in modeling. She does not pose for nudes, semi-nudes, cigarettes, and certain artifacts, and that's okay. "For a long time, models were made to feel that they didn't really have a choice. Then there came girls like me who loves modeling, but we just don't want to do everything," she said. "For a while it was frustrating to the industry." In essence, she's saying that you can stand by your values, but there's always a way of saying it—you don't have to have attitude or be aggressive in letting people know, you also don't have to be mean about it. You just have to let them know firmly and kindly.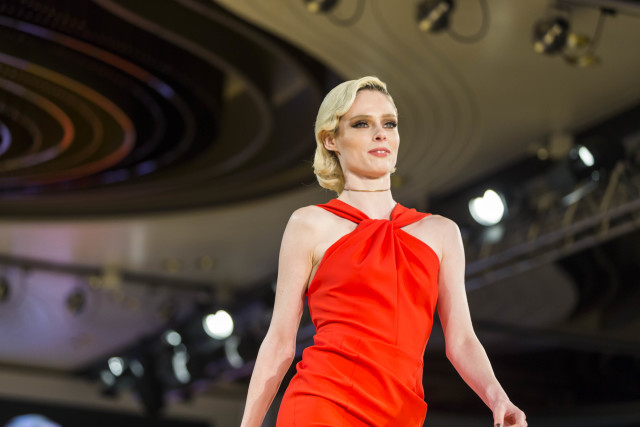 But here's the thing, making a stand doesn't mean you go on set and say, "I don't do red lipstick," or even "I don't like wigs." These things are out of your control. Do not be afraid of playing with your look (hair and makeup), you'll never know what works and what doesn't work, and at the end, it'll widen your portfolio.
Always have fun and enjoy your job
"Do it because you want to do it, not because someone told you to do it." Some people lose that joy very quickly when they start doing things they don't thoroughly like. With modeling, you will travel often and you will miss important events in life like birthdays, anniversaries, and so much more. "It can get lonely very quickly, you might lose friends, but you will also gain friends. There's a lot of adjustment."
Knowing that you're doing something you love and enjoy makes all the sacrifice worth it.
Social media is one of the most important things in this business
When Coco started out in the industry, there was no social media. This made castings harder and getting feedback slower, if any at all. Her advice is for you to maximize these digital platforms and post things that inspire others. Now, it's pretty easy for you to set up your branding and be able to tell the world what you represent.
Remember to also be careful with what you post because brands can check your feed and base their decision to get you for the campaign depending on what they see on your feed. It can go from positive to negative very quickly too, so always be mindful. We suggest no rants, backstabbing, and nasty photos. Exactly what we would advise to any other person.
Love and embrace your flaws
As a model, you are always criticized and judged based on your looks, so you have to remember that you should be your own cheerleader. Love what you feel most awkward or insecure about yourself, because you'll be surprised that others actually find those traits the most endearing.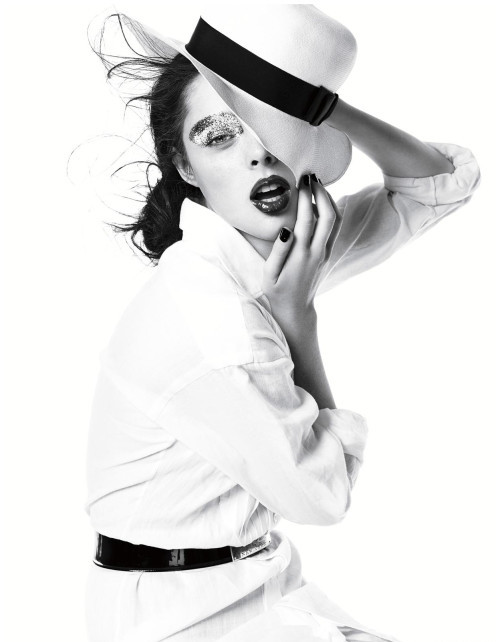 Coco shared that she would always be awkward about her teeth. She just finds it too big and because of it, she would always have to open her mouth a certain way, especially in photos. But in the end, it was what fashion photographer Steven Meisel loved about her so much. Everyone has flaws, but in fashion it can be surprising.
Photos courtesy of Mary Kay and Steven Meisel
Follow Preen on Facebook, Instagram, Twitter, Snapchat, and Viber