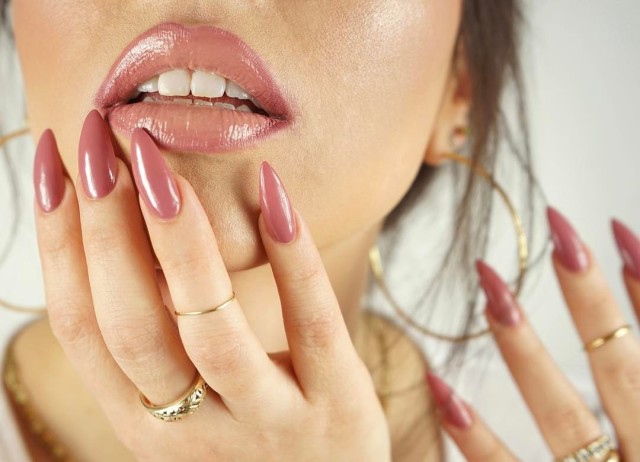 Indie beauty brand Floss Gloss is getting confused reactions to their newest product. It's named "Lipliner," even advertised as such but with a brush tip and not a pencil. In reality though, it's a dusty rose nail polish.
According to Floss Gloss' website and Instagram account, Lipliner is intended to "match you lips with your tips." We get that it's supposed to complement your dusty rose lipstick like Dolce K. However, it's a little misleading when the editorial model appears to be applying it on her lips. The brand even disclaims that you shouldn't put this near your face and lips.
Remember that this nail polish isn't as taste-friendly as Groupon UK's prosecco color. Although, being able to line your lips with nail polish someday might also be a good idea.
You know what's another good idea? Naming a lip liner "Nail Polish" just because.
[
Refinery29
]
Photo courtesy of Floss Gloss' Instagram account
Follow Preen on Facebook, Instagram, Twitter, Snapchat, and Viber