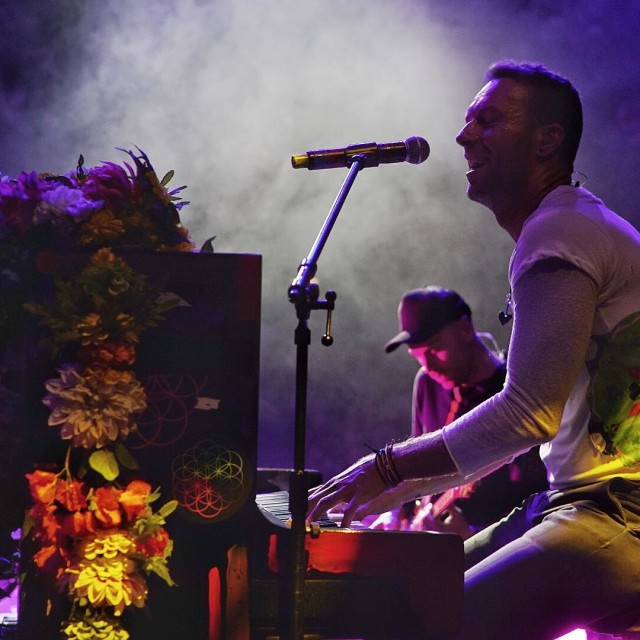 The buzz about Coldplay's concert in Manila has been getting louder ever since they announced it. Some even opted to watch the concert in Singapore, Japan, and Korea when the tickets here sold out. No surprise there since they have catchy and #feels-inducing songs that we all love to sing along to. All their live shows also look incredible with the colorful Xylobands and fireworks. A friend saw them in Germany once and I got jealous over how amazing it looked.
As of writing, people are getting more and more pumped since the show is on April 4, Tuesday already. Of course, there are also those who can't make it. (This writer is one of them. I'm okay, really.) That doesn't mean you can't have your own mini-concert at home, so we decided to make a playlist for all the Coldplay die-hards.
It starts out lively as "Viva La Vida" plays, catching your attention with its upbeat violin and drums. Let's not forget the dancey vibe of "Princess of China" which will make you sing along and jump. We also squeezed in Coldplay's collab with The Chainsmokers "Something Just Like This" for the hell of it.
We then slow down a bit with "Yellow," "Sparks," "Fix You, "and "Everglow." We advise you get some tissues and a friend's hand to hold for this one. Maybe even wave your phone flashlight like you're at the venue to complete your home concert experience.
The energy rises up again with "A Sky Full of Stars" to make you feel like a burst of confetti is falling overhead. It's upbeat tune is like a celebration with confetti falling overhead.
So if you ever feel down about missing Coldplay's concert, you can always go to this playlist. Go on, click play!
Photo courtesy of Coldplay's Instagram account
Follow Preen on Facebook, Instagram, Twitter, Snapchat, and Viber