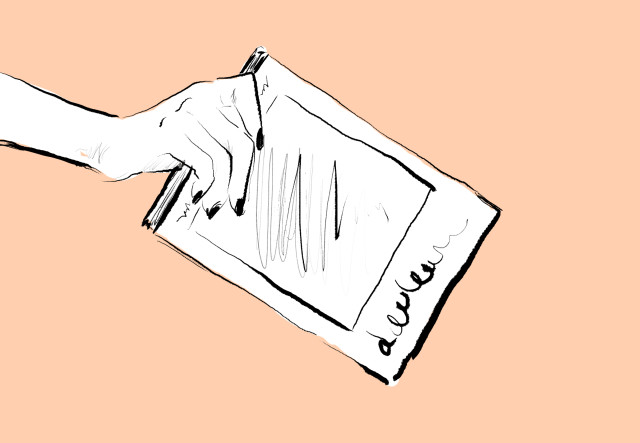 Every week, Preen tackles motherhood sans the rose-tinted glasses. Our columnists L. Juliano, Marla Darwin, Monica Eleazar-Manzano, and Rossana Unson tell their personal experiences like it is—at times frustrating, oftentimes confusing, but always enlightening.
I once had a co-worker who bragged out loud that he has never read a book in his life. I don't know why, my equally non-book reading co-workers found this something to oooh and ahhhh about, but they did while I just stayed quiet and pitied him for what he'd actually missed all these years.
On the other hand, I had asked my daughters where they had been to over the years and the answers I received definitely warmed the cockles of this literature-loving mama's heart.
The younger one, who is now 13, mentioned several familiar places like Narnia, Panem, Two Forks, Seattle, Paris, and England. When I asked her how she had gotten to these places, she ticked off just a few books she had been reading namely, The Lion, the Witch and the Wardrobe for Narnia, The Hunger Games for Panem, Twilight for Two Forks, Seattle, Vidalia in Paris for Paris, and Matilda for England.
The older one, a lit major, has been to Hogwarts via the Harry Potter series and Westeros through reading George R. R. Martin's Game of Thrones, where she says that the magical places such as the ones she's mentioned can be charming considering the "rules" are different from the real world's. She has also visited, she recounted, America in the 1920's via F. Scott Fitzgerald's novels and felt how it was to be part of Russian society through Nabokov and Tolstoy's masterpieces.
I myself have been to Nantucket Island in 1942 summertime, in fact, reading Herman Raucher's The Summer of '42 and from Pennsylvania to New York City via JD Salinger's The Catcher in the Rye. I have also been lucky enough to drop by the Sicilian countryside between the pages of Mario Puzo's The Godfather, just to name a few places I've traveled to while seated on my arm chair.
I cannot imagine life without books—even just one or two—can be for anyone. I have traveled just about enough, setting foot in places that I had never dreamed I would visit, but I've also been to places that some have not set foot in either.
Magical, adventurous, scary places between the pages of the hundreds of books that lined the walls of the home I grew up in.
This summer you may not have saved up enough yet for that family trip to Japan (where it seems half of the Philippines is at any given time this past year!) or to the US or Europe but the next best thing is to read a book and get your kids to do the same. There are so many things to explore from how the characters react to their situations to the people in their environment and most especially, the places they go to—that it's almost like you visited the place yourself.
One day soon, your family and you will travel for real but in the meantime, grab a book, get comfy, and enjoy the trip!
Disclaimer: The views expressed here are solely those of the author in her private capacity and do not in any way represent the views of Preen.ph, or any other entity of the Inquirer Group of Companies.
Art by Dorothy Guya