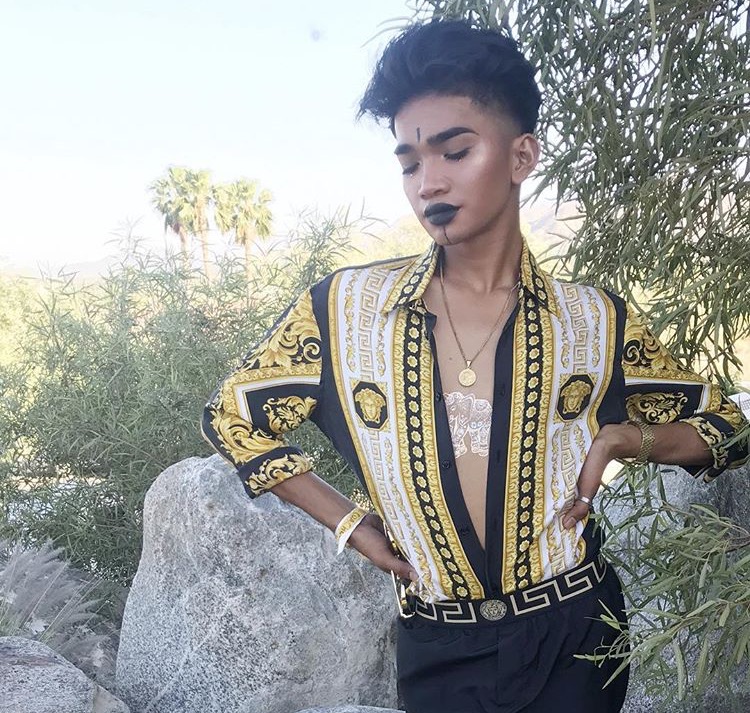 Hawaii-based Filipino YouTube vlogger Bretman Rock nabs a profile interview with cool kid publication Paper. In the feature, Bretman admits that he's still taken aback by the love he's getting online. He said, "I don't really know why people like my personality, to be honest! Sometimes I watch my videos and I'm like 'Wow, I would hate me,' or 'Do people actually find this entertaining?' or 'How am I getting paid to do this?'"
Bretman better just own up to it already with over seven million Instagram followers and one million YouTube followers. This helped him land a hosting spot on the red carpet of the recently concluded Miss Universe pageant. It's an experience he still pinches himself for, "Hello, like most Filipinos, I'm a huge pageant fan!"
But back to the real reason he became a sensation: beauty. Bretman says in the interview that he started out just like every other kid, playing with his mom's makeup. "The very first time I touched makeup was in fifth grade, when I tried to pluck a line in my eyebrows to make them look 'cool.' It just looked a hot mess, so I stole my mom's mascara and tried to fix my eyebrows. As a child I would always use markers and baby powder on my face to pretend like I was putting on makeup," he revealed. He also mentioned how to him the most important makeup product is eyebrow pomade as eyebrows are the first thing he notices when he meets people.
Being young and openly queer makes Bretman a bit of an oddity in the YouTube world. But he seems to hold no pretense about it nor does he claim to be an icon to follow. He shows a humble side despite being known as a flamboyant character online. "It's hard to say I'm 'involved' in LGBTQ activism, as I think I live the fight for LGBTQ rights everyday by just living honestly and openly and showing people it's okay to be different. Of course, I stand strong and proud with all my brothers and sisters or whomever they identify as. They have always been there for me and because of that I will always be there for them and continue to actively fight and support causes that do the same."
Good job, Bret! Looking forward to more great things from you.
Photo courtesy of Bretman Rock's Instagram account
Follow Preen on Facebook, Instagram, Twitter, Snapchat, and Viber