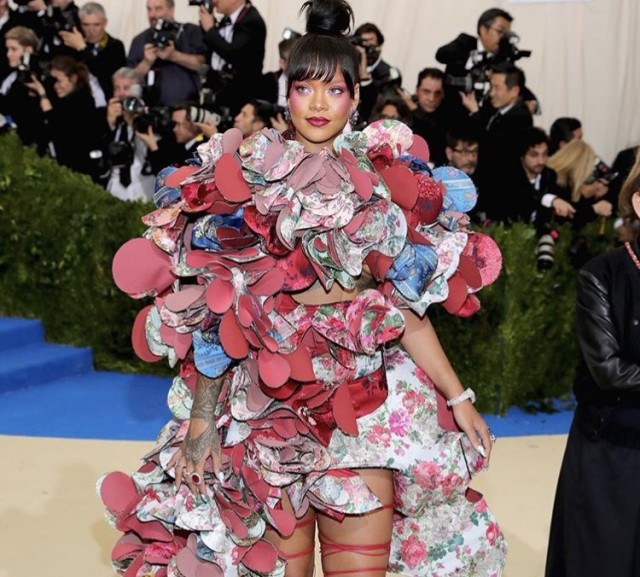 Today, all eyes are focused on the Metropolitan Museum of Art's Costume Institute annual gala or the MET Gala. It's fashion's biggest night, being compared to the Oscars in terms of aplomb and preparation. The guest list, brokered by the Gala's chair, Vogue editor-in-chief, and most recently, Gwyneth Paltrow's collaborator Anna Wintour is one of the most coveted ones in the scene.
According to Page Six, who gets to go is mainly a reflection of who Anna favors. You may be a celebrity who can easily cough up $30,000 to $50,000 but if Anna doesn't invite you, then it's almost non-negotiable. Corporate sponsors such as Apple and Yahoo! long get dibs on the $275,000 tables with ad deals in Vogue. But even then Anna gets to approve who gets a spot on the table first. Snubs can include people who were previously invited to the gala such as international supermodel Coco Rocha. She doesn't know why she got no invite this year. "You have to ask Anna about that," she said.
Not going to the Gala once, even though you have been an avid attendee for the past years, can be a reason for you to be booted out of the list. A socialite tells Page Six, "I know people who decided not to go one year because they weren't around or didn't like the theme. Once you do that, you're not invited back unless you're triple A-list." At this, Kanye West can breathe easy. The rapper-producer-fashion designer is not going to the gala in light of his mental health. He's been laying low since his hospitalization in November, leaving Kim Kardashian solo for this one.
Notable guests for this year include hot couple of the moment The Weeknd and Selena Gomez. It's a sort of accomplishment for the young entertainers to reach the MET's red carpet given the tough vetting system. Other guests include Madonna, Jennifer Lopez, Hugh Jackman, Chrissy Teigen, John Legend, Celine Dion, Ryan Gosling, and Blake Lively show that a certain tenure and hold in the industry helps secure an invite. It's not only about popularity.
https://www.instagram.com/p/BTkUUa-FPjw/
https://www.instagram.com/p/BTkeGb3hTmT/
But Anna knows how to throw a good party by inviting the fresh and headlining faces of today such as Kendall Jenner, Gigi Hadid, and Lana Del Rey. Guests are given a time schedule each to arrive so they can be escorted accordingly into the venue and to regulate traffic on the red carpet.
https://www.instagram.com/p/BTkjwpwFfEr/?tagged=metgala
https://www.instagram.com/p/BTkiMsSAtwx/?tagged=metgala
Take how Rihanna, who arrived in a creation by the Gala's designer of the night, Rei Kawakubo, is currently launching a thousand different photos on social media right now and will be the fashion topic for days to come. Other dresses to stop and stare at are Cara Delevingne's sparkly suit and silver bald cap and Nicki Minaj's custom H&M creation.
https://www.instagram.com/p/BTkn1QIDG_3/?tagged=metgala
Another point to note in this party is how the exhibit will feature designs from Rei Kawakubo. She is only the second living designer to stage an exhibit for the gala. The first was one Yves Saint Laurent in 1983. The exhibit entitled "Rei Kawakubo/Comme des Garçons: Art of the In-Between" features a retrospective into the avant-garde designs of the Japanese visionary.
Follow Preen on Facebook, Instagram, Twitter, Snapchat, and Viber