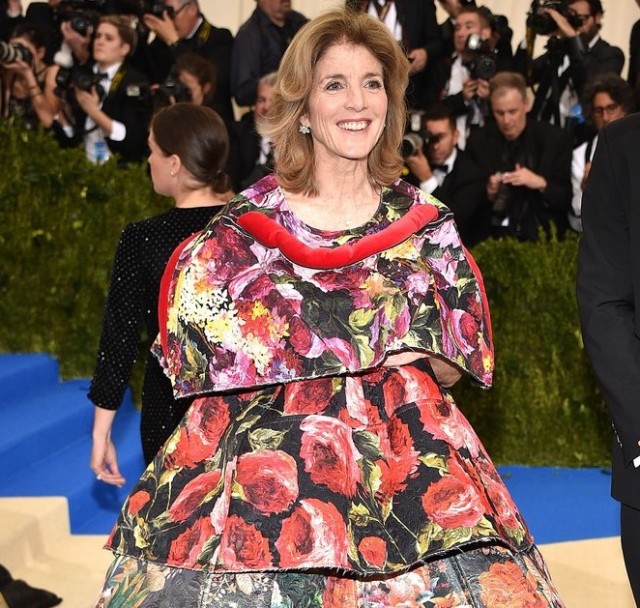 Rei Kawakubo of Comme des Garçons is designer beyond our world. She is known for creating surreal pieces that don't conform to traditional tailoring and wearability. Her collections would go from having "lumps and bumps" and two-dimensional designs, to mind-boggling gowns with no arm holes and deconstructed details. They're always unexpected and impossible to interpret, which is what Rei goes for.
"I was never going to be comfortable with your interpretation, irrespective of its perspective. Nothing you could have come up with would have made me happy. Basically, I've never wanted my work to be understandable," Rei tells Met exhibit curator Andrew Bolton.
As the center of this year's Met Gala, guests were invited to pay homage to Rei's avant-garde artistry. Although it's not required to wear CDG or follow the theme, many opted for the "safe" route and didn't give justice to Rei's legacy. But of course, there were those who went the extra mile and we listed them down below.
Rihanna
RiRi was the winner in everyone's books today with her floral CDG gown from the fall 2016 line. According to Vogue, it was inspired by 18th century "punks" and has pulled-apart fabrics to mimic the appearance of petals.
Caroline Kennedy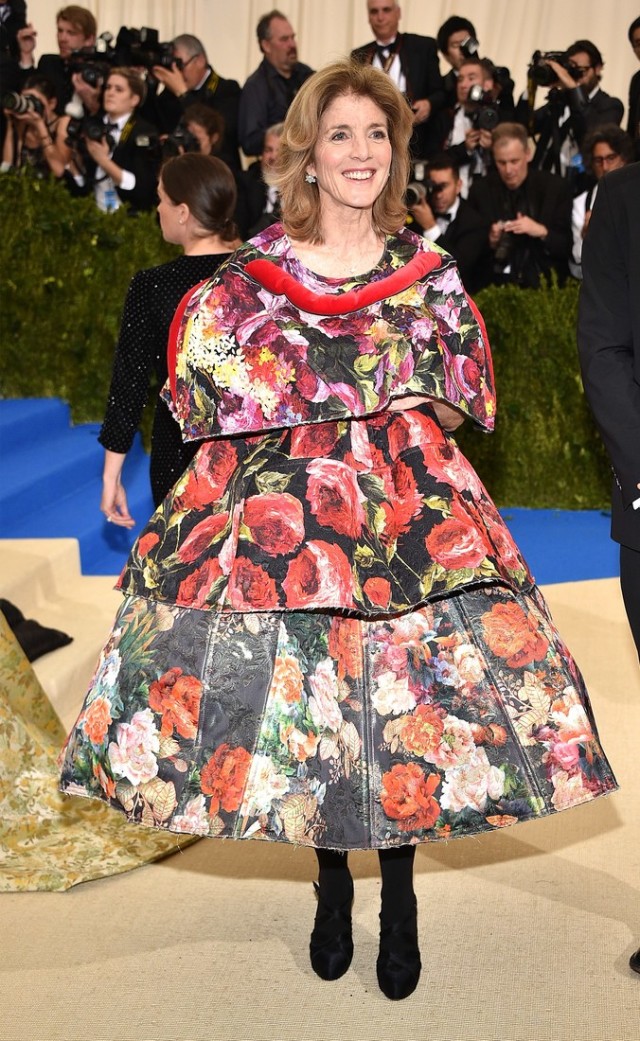 Former US Ambassador to Japan Caroline Kennedy also made a statement with her layered floral CDG gown. The piece also showcases Rei's penchant for oversized materials and sartorial illusions.
Tracee Ellis Ross
Keeping it classy and simple, (depending on your definition of "simple") Tracee Ellis Ross arrived in a cobalt blue CDG mini-dress. The assymetrical cuts made for a great silhouette, and she added shimmer to it with silver chain heels.
Katy Perry
Even though Katy Perry donned CDG on Vogue's latest cover, she opted for a striking red Maison Margiela ensemble. The veiled gown reminds us of a bride from a horror movie—in a good way—and still stayed true to Rei's style and go-to hue. After all, the designer did consider red as her version of black in the past.
Solange Knowles
https://www.instagram.com/p/BTkz-fAl1A0/?taken-by=saintrecords
There are many ways to describe Solange Knowles' Thom Browne outfit. Teen Vogue calls it a puffer coat, while New York Daily News thought it looked like a bundled-up sleeping bag. But the bulky coat-dress still pushed the boundaries of conventional fashion.
Helen Lascichanh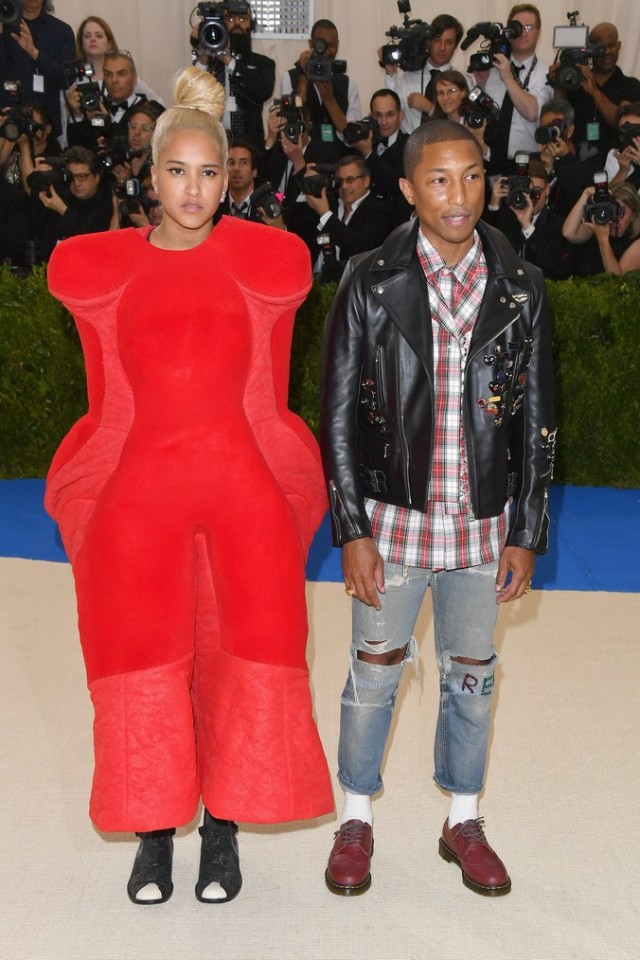 Helen Lascichanh's CDG jumpsuit looked challenging as it didn't have arm holes. She completed the vibrant outfit with a blonde updo.
Grace Hartzel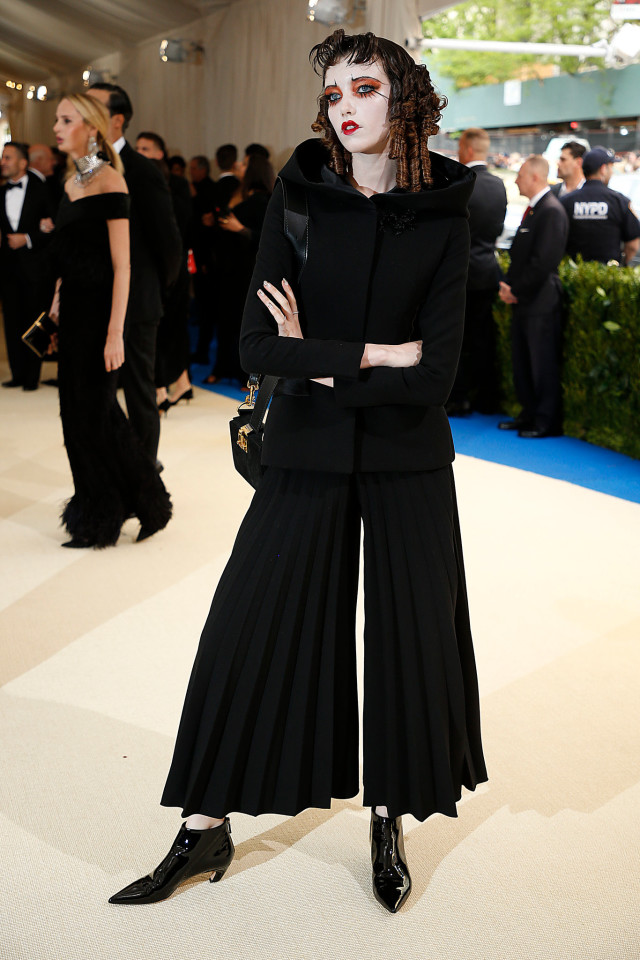 Model Grace Hartzel looked like a goth doll in her Dior Haute Couture pantsuit. What made her look stand out was her pale white face and razor-sharp lashes, which was similar to the look at CDG's fall 2005 collection. Allure called it a "killer cabaret look" that matched the avant-garde theme.
Anna Cleveland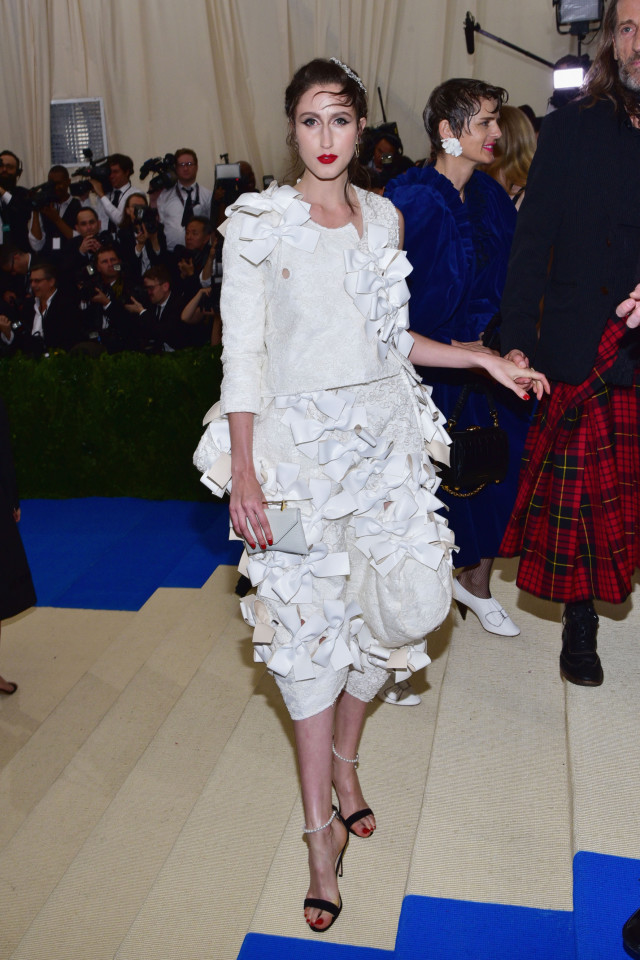 CDG knows how to bedazzle a simple white dress. Model Anna Cleveland sported one which was decorated with small bows from her torso down to the skirt. She paired with a sophisticated updo and a bold red lip.
Michèle Lamy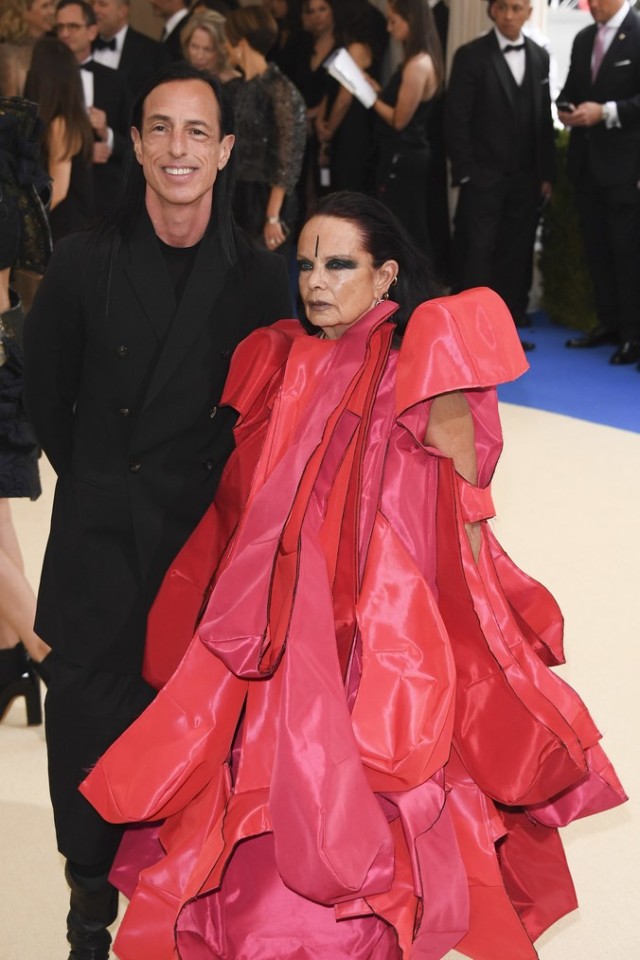 Arriving with husband Rick Owens, Michèle Lamy caught everyone's attention with her pink and red CDG ensemble. The gown was a sea of fabric that could easily drown someone with a petite frame, but it worked well with Michèle.
Sofía Sanchez Barrenechea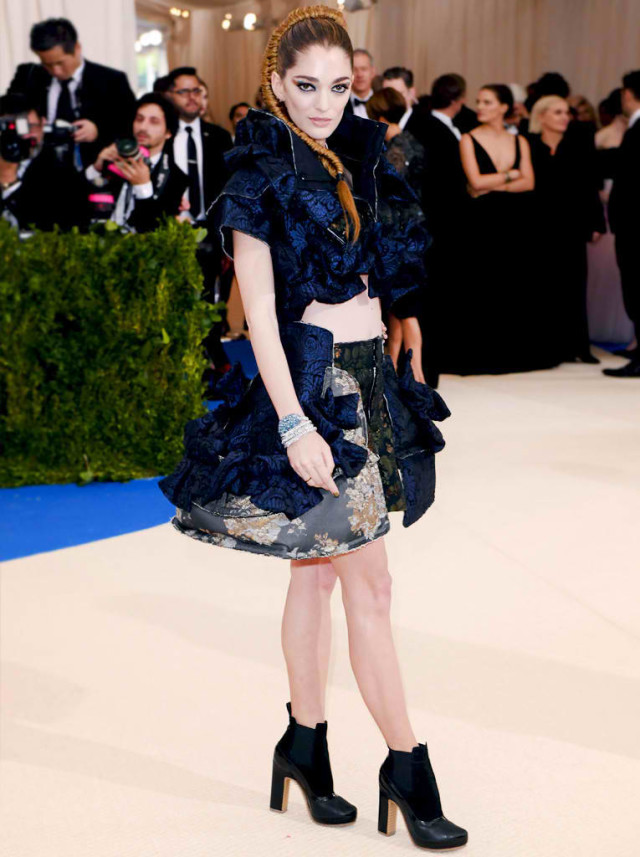 You can see Rei's love for creating deconstructed pieces with Sofía Sanchez Barrenchea's outfit. The two-piece ensemble is comprised of a ruffled midriff-baring top and floral shorts. E! Online said that it looked like a tornado on the red carpet, but not in the best way.
Follow Preen on Facebook, Instagram, Twitter, Snapchat, and Viber