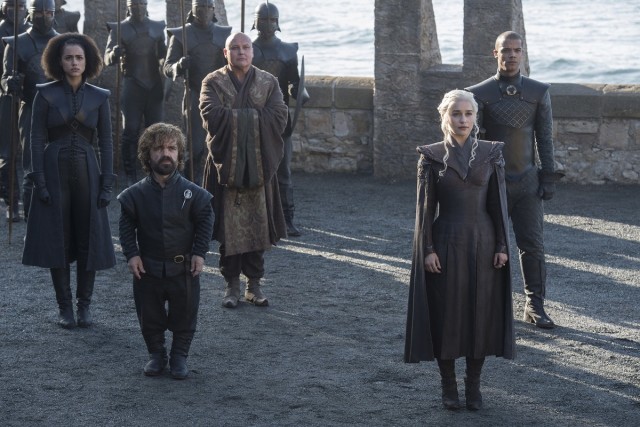 With its seventh season set to premiere on July and its final season scheduled for 2018, Game of Thrones was thought to be coming to an end. Until HBO announced that they will be working with a group of writers on not one, but four possible spin-offs to the series.
According to IGN, each team of writers will be looking into different time periods in the universe of A Song of Ice and Fire. HBO will then decide which spin-off will get picked up for development.
The teams of screenwriters include Max Borenstein (Godzilla, Kong: Skull Island); Jane Goldman (Kingsman: The Secret Service) and George R.R. Martin; Brian Helgeland (LA: Confidential, Robin Hood); and Carly Wray (Mad Men, The Leftovers) and George R.R. Martin. Show-runners David Benioff and D.B. Weiss are not on the list as they have no interest in writing for any future installments. They will, however, executive produce all of the possible projects along with George.
There is no set timeline or release date scheduled by HBO because they want to give the writers enough time to develop their stories. In the meantime, we can all wait for the seventh season premiere on July 16.
Photo courtesy of Vanity Fair
Follow Preen on Facebook, Instagram, Twitter, Snapchat, and Viber