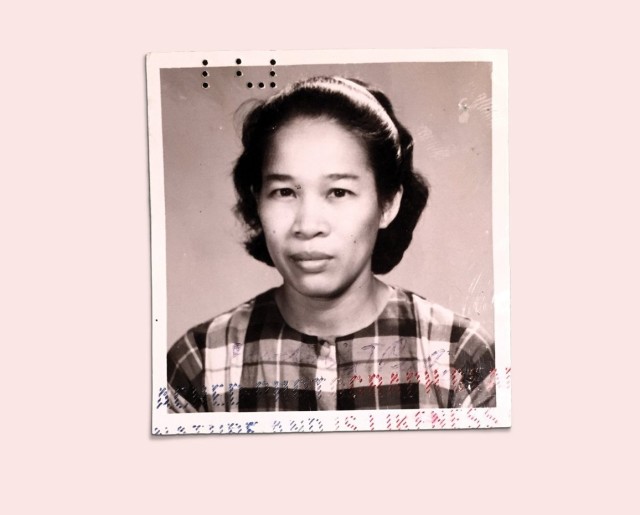 Last night, The Atlantic published the late Alex Tizon's riveting and emotional tell-all titled "My Family's Slave." It's safe to say that we're let with heavy hearts after reading the whole thing.
The essay told the story of Lola Eudocia Pulido—a woman who worked for Alex's family for 56 years. All throughout, Alex emphasized how mistreated Lola was and called her a "slave" in their household. It also shed a new light on the Filipino notion of katulong.
This garnered several reactions from Filipinos and non-Filipinos. The latter couldn't help but compare it to black slavery, calling the former "monsters" for allowing something like that to continue.
Read "My Family's Slave" &I just literally wanted to reach into the story and punch every fucker in the Tizon family, including the author.

— 🏳️‍⚧️✡️Sulaiman Josh Shahryar☪️🌈 #BLM (@JShahryar) May 16, 2017
But he's a Pulitzer prize winner, and it's The Atlantic, and it's about slavery. They. Can. Do. Better. Eudocia Tomas Pulido deserves better

— Jay Owens (@hautepop) May 16, 2017
The way readers engage this piece can't be separated from the fact that books like THIS are considered appropriate to teach kids US history pic.twitter.com/pjqLNdpPwM

— MTP (@tsengputterman) May 16, 2017
It's a far-reaching analogy considering our culture here in the Philippines. While we don't support how the elder Tizons treated Lola, many children (including myself) grew up with women like her. It's also a reflection of how Filipino workers like her devote their time and energy to serve different families, be it here or abroad. To point this out, netizens shared other similar stories.
And this by Ruth Margalit about Filipino caregivers in Israel, unprotected and "transparent but indispensable" https://t.co/TQAMhqT2Bi

— Jia Tolentino (@jiatolentino) May 16, 2017
This also gives us Filipinos the opportunity to talk about how we view the humble katulong and kasambahay. In fact, many would also point out that this isn't a conversation that white Americans should hijack.
When a critic says "the author shd have done this or that" what s/he really means is, "Here's what I'd have done — it'd be so much better"

— Pepe Diokno (@PepeDiokno) May 17, 2017
https://twitter.com/tokwap/status/864726755692527616
https://twitter.com/siriuslyapup/status/864735803519283200
Bottomline: both parties think that slavery is horrible. But wiping out cultural context and calling Filipinos ugly names is unnecessary. The point of the essay is to open everyone's eyes that this can happen regardless of one's race and social status. This is a problem that us Filipinos need to face and deal with sans the intrusion of foreigners. As history would tell you, the Philippines already dealt with that hundreds of years ago—even until today.
Photo courtesy of The Atlantic
Follow Preen on Facebook, Instagram, Twitter, Snapchat, and Viber