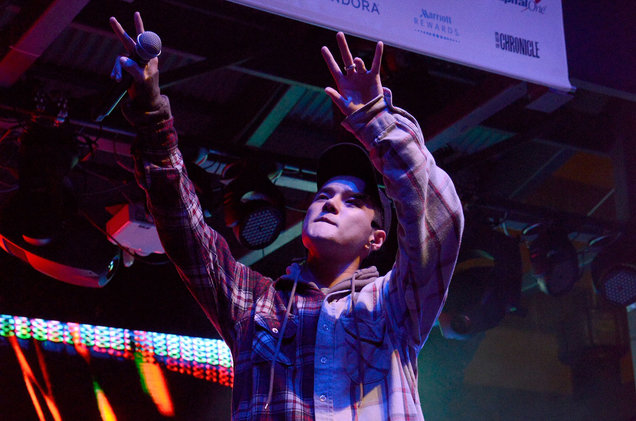 Whenever I recommend music to my friends, they always have an instant aversion if it's Korean. Right off the bat, they tell me they aren't into K-pop. But K-pop is just a part of Korea's complex music scene.
It's a great time to delve into Korea's music scene these days since many indie artists have been gaining mainstream attention. Unlike idols, indie artists are free to pursue their artistry without much interference from their label. This freedom has allowed them to fuse different elements like R&B, pop, synth, and rock.
So if you're in the market for something different in terms of music, Korea definitely has a number of artists for you to try listening to that aren't K-pop. Here are just a few to name.
#1 DEAN
Dean isn't completely separate from the K-pop world since he has been producing hits for groups like EXO and Vixx. The R&B singer and rapper debuted in 2013 in the U.S. and is now internationally renowned for his gentle voice and meticulous sound production. Dean also extends his artistry to his aesthetically pleasing music videos.
#2 Hyukoh
Hyukoh, named after the lead singer Oh Hyuk, is Korea's rising indie rock band. The band admitted themselves that they aren't fans of categorizing themselves under one genre. Different instruments shine in various songs, all accompanied by Oh Hyuk's raspy and sonorous voice. In their new album, 23, they toyed with more hard rock elements that will have you banging your head to the strong guitar riffs.
#3 OOHYO
OOHYO is just one of the many female indie artists that have been getting the public's attention lately. Her specialty is synth pop and is shown with equally whimsical music videos. Her light songs are perfect for both sunny and rainy days. But the great thing about her is that her songs come in English versions as well.
#4 Suran
One thing to love about Suran is that she effectively conveys all kinds of emotions through her unique breathy voice. Her voice just also goes about with any genre, from her tropical house bop "Paradise Go" to her heart-wrenching piano ballad "Winter Bird." Did I mention she composes and produces all her songs, too?
#5 DPR Live
DPR Live slowly gained attention by dropping trippy music videos, many collaborating with big names such as Jay Park and Crush. His music style mixes elements of trap and soul as well, resulting in a hybrid R&B sound. If you can't make it to the club tonight, consider turning up to his EP Coming to You Live instead.
#6 Heize
Korea isn't short of female rappers but Heize is quite unique in her league. She gained popularity when she joined the female rap competition show Unpretty Rapstar in 2015. But the music that followed showed that she isn't just a rapper but a great singer as well. In her song "Star," her lullaby-like voice perfectly conveys the wistfulness of unrequited love.
Photo courtesy of Billboard
Follow Preen on Facebook, Instagram, Twitter, Snapchat, and Viber