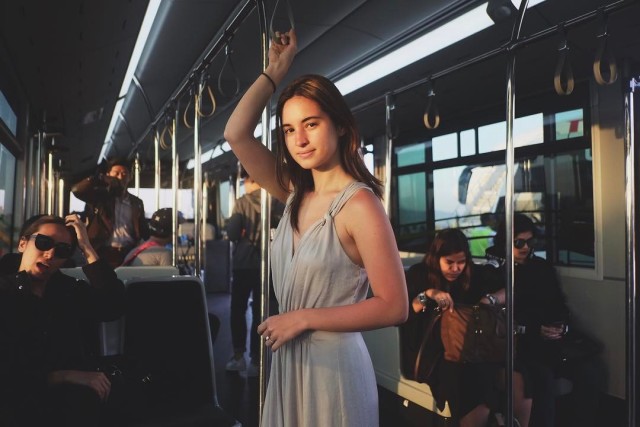 Following the encounter Coleen Garcia had with an ex-policeman, she has decided to file a case against him. The altercation that occurred last Sunday started when the ex-cop stopped in front of her car, forcing the driver to make an abrupt stop as well but bumped the car in front of him. There were no damages but the ex-cop ended up harassing her driver and scratching her face.
She has since updated her post on Facebook saying, "I've already filed a report in the Makati police station, and I learned that the officers we were dealing with last night were actually MARSHALS. I asked them over and over last night though, 'Diba po Pulis kayo?' and they didn't deny it.
"So I was under the impression that they were actually police officers, which is why I was so frustrated by their lack of action. They are still authority figures nonetheless and it's still their job to resolve matters such as this. I'm still disappointed by the way the marshals handled (or failed to handle) the situation, but the POLICE officers at the station were very helpful with everything.
"I really want to extend my gratitude to PCSUPT TOMAS C. APOLINARIO JR for assisting us through the entire process. He was a great help, and everyone was so reasonable! I'm very confident that this will be resolved soon.
"Even they admitted that the marshals did not respond the way that they should have, and they are going to take all the necessary and appropriate actions to resolve this. For that, I am very grateful.
"To everyone asking, I'm okay and I thank you so much for your concern. It's easy for me to move on from this, but I just want to make sure that this man doesn't harass or assault anyone else ever again. I wasn't able to mention this because I didn't hear it myself, but that man threatened my driver and PA.
"He said, 'Kung dala ko lang yung baril ko, patay na kayong tatlo!' and formed his hand in the shape of a gun and aimed his hand right at my driver's face.
"So yes, we are planning to push through with our complaints against him," dagdag pa niyang paliwanag kung bakit desidido siyang magsampa ng kaso."
This goes to show that you can never be too careful. In situations like this, it is best to approach it in a calm manner but when it gets out of hand, taking it to the proper authorities works as well.
[
Bandera
]
Photo courtesy of Coleen Garcia's Instagram account
Follow Preen on Facebook, Instagram, Twitter, Snapchat, and Viber