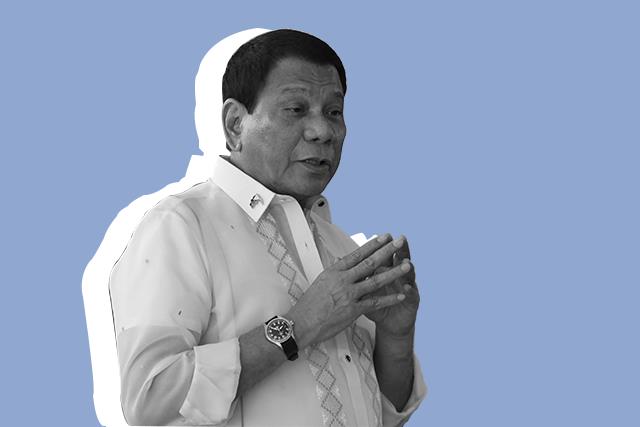 Shortly after arriving from his Russia trip, Pres. Rodrigo Duterte gave a speech on his recent Martial Law declaration. We now have an idea on his thought process for making the decision, as well as some information on the situation in Marawi. However, more questions were raised on whether or not Martial Law is a sensible solution.
During his speech, Duterte confirmed that there is a war and "street fighting" happening in Marawi. "Government must put an end to this. I cannot gamble with ISIS because they are everywhere," he said. He also mentioned that he's considering to expand it nationwide if needed.
According to The 1987 Constitution, the ML declaration will be reviewed by Congress within 48 hours before fully implementing it. If it doesn't have sufficient grounds, they can revoke or suspend it.
As of writing, there has been a division of opinions regarding Duterte's decision to declare it in the whole southern region. Lawyers expressed that it's justified because of "the imminent danger of the escalation and spread of the hostilities to other parts of Mindanao."
Meanwhile, Sen. Risa Hontiveros aired on social media her disapproval of the move, suggesting that ML should only be placed on Marawi alone. "By placing the entire Mindanao under Martial Law, the government might play to the script of the Maute group and contribute to an environment of fear and violence that will further serve the interests of the lawless elements."
On the other hand, Sen. Francis Pangilinan called on the government to protect civilians. The Commission on Human Rights also asked everyone, specifically Congress, to be vigilant.
Now, the question: As ordinary citizens, what can we do?
The easy answer is to stay informed and vigilant with what's happening, as well as continue voicing out concerns. We all need to remind Congress to thoroughly review the constitutionality of Duterte's declaration. After the report has been filed, Congress has two days to decide, and that will be probably the tensest two days for everyone in this country.
Another thing we can do is to be cautious with what we post and consume on all forms of media. Remember to not share false information, like the fact that ISIS is behind this. (The Maute Group is not affiliated with them, JSYK.) We should also be mindful of what we share on our platforms. In light of the Manchester bombing, Wired noted that we should not widely post about the horrors of terrorism because that is exactly what they want.
"The motivation for terrorism is not mere murder or maiming but the incitement of deep fear in an entire community or nation. To achieve that aim, terrorists need the media's help. That applies both to the news networks, which often play the same scene on loop despite having no new information, and to social media, where people rush to express their concern and outrage."
Instead, we can look for ways to help the victims who are stuck in Marawi. Politics aside, all of us should also direct our attention to these people. Many of us may be divided on our opinions on Martial Law and the overall treatment of this terror attack, but we all want our countrymen to be safe and the terrorists to be apprehended.
That said, we must keep an eye on what Congress and the government will do amid this tumultuous time. We must also watch what we do both offline and online, and think about the ways we can effectively contribute to the fight for peace.
Art by Anna Cayco
Follow Preen on Facebook, Instagram, Twitter, Snapchat, and Viber