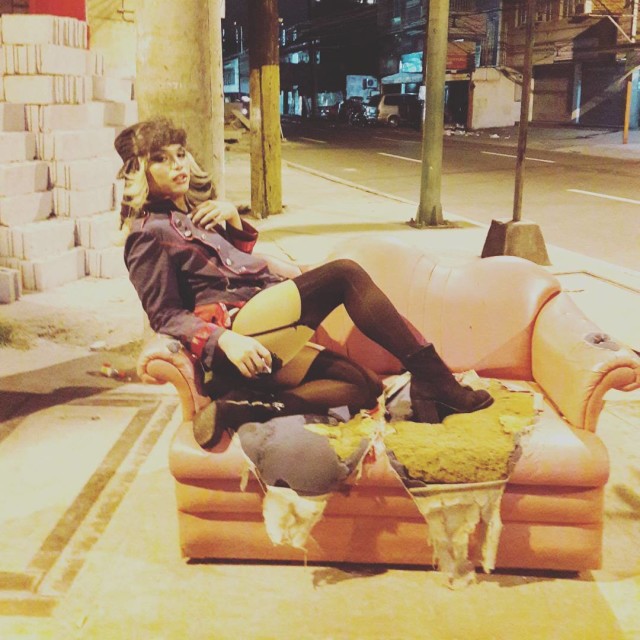 For the past week or so, an event poster has been popping up on my feed. You've probably seen it too, hot pink lips and blue text that reads "Drag Fair." Scrolling through the event page you'll see the different activities they have lined up like a Vogue Workshop with The Legendary House of MIZRAHI and a Kokedama Workshop by A.I. Hoseki. There will also be a talk given by The Golden Gays. I'm sure you've read their article on Vice, now hear them tell their stories and experiences on drag culture in the Philippines.
I have been to a few drag parties and binge-watched one or two seasons of RuPaul's Drag Race but I am not familiar with drag culture in the Philippines. I have met a few drag queens but I have never asked them the many questions I had swimming in my head. To help me gain a better understanding of the drag world I spoke to Shahani Gania a.k.a. SuperStarlet and Brigiding Aricheta a.k.a. Gigi Holliday who were more than willing to shed some light on the topic.
What is the significance of the Drag Fair to drag culture in the Philippines?
Shahani Gania: In the States, they already have Drag Conventions going on where drag queens are able to sell their merchandise and get to meet their fans. It's also a good way for people to get exposed to the culture and the art form. I think its about time that we do something like that here because drag has become so mainstream worldwide, thanks to RuPaul's Drag Race. But in our shores, we still haven't fully identified our own drag scene and culture. We have so many talented and amazing drag queen performers in our country and they deserve a much bigger spotlight than what they are getting on stage. I want the drag scene here to enter the mainstream—I wanna see them on TV shows, in movies, in bigger social media platforms, and I think the Drag Fair is a good way of saying"We're here, we're queer, and we're ready to rock!"
Brigiding Aricheta: The first ever drag fair is very special and significant to drag culture in Manila because this event is a celebration of how drag has become part of Manila's party and entertainment scene. We're celebrating with a purpose of acknowledging the hardships of the queens who have worked their ass off to empower the LGBT by doing drag, and this event is also another venue to gather the people who share the same interest and passion in the art [of] Drag.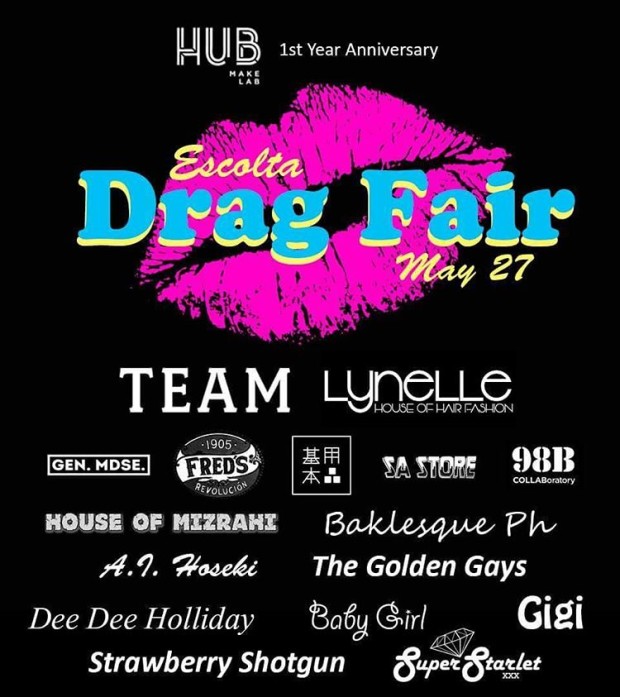 How can people outside of drag do to support the community?
SG: By watching the drag shows, buying the drag queens' merchandise, and giving tips! Drag is also about showmanship and entertainment; drag queens need their fan base to grow. So if you love a local drag queen, give her your all your support!
BA: The people can support by going to shows, tip the drag queens and yeah, show their love and support through social media.

IG makeup is often associated with drag culture. Do you think this is helpful or harmful?
 SG: Personally, I think it's helpful! Anything that can be associated to drag culture is a good thing. Drag can be anything—it can be glamorous, it can be punk, it can be artistic, it can even be mundane.
BA: Instagram makeup is helpful because it [definitely] educated people in a larger platform.
Do you think that people are more open to drag culture in the Philippines?
SG: I think the people in the Philippines have always been open to drag culture… it's just that our society is homophobic and misogynist. In every fiesta in every barangay, there will always be a drag or gay beauty pageant going on and I think now, people are starting to see that it's not just shallow entertainment. Performing in a drag show is a profession, it brings food to the table, it pays the bills.
BA: Yes, the people are more open to drag culture because it goes after the LGBT being more accepted in our country, plus with the help of RuPaul's Drag Race, it puts drag in mainstream [media]. People are more aware that drag in the Philippines is not just a baklaan or katatawanan form.
Aside from the upcoming Drag Fair, there is also Elephant that happens every Thursday at XX XX, how do these events affect the drag community? How have people reacted so far?
SG: In Elephant at XX XX, I do promotions as my drag character SuperStarlet, and I'm happy that I'm able to show people that there are different kinds of drag queens aside from the stage performers. Drag is limitless. Did you know that aside from RPDR, there's another drag contest called Dragula? And this one is a search for the next drag supermonster. There are also other drag parties happening around the metro and it's just fantastic that these parties are able to provide a venue for the community to come together and have fun. I wish that there would be more drag parties happening though!
How have the Golden Gays inspired you and what impression have they made to drag culture through their experiences?
SG: The Golden Gays have been doing drag not only to survive, but to also bring hope into their lives. When you drag, you become a different person completely… There are things I do in drag that I couldn't do when I'm out of drag. When the Golden Gays perform, it takes the years away, takes them to good place… I think it's inspiring at the same time it makes me feel bad that our government or our society isn't taking better care of our senior gay citizens/drag performers
How long does it usually take you to get into your full drag look?
SG: Two to three hours.
BA: It usually takes one hour to two hours to get in full drag but I can go 30 minutes the fastest.
What are people's reactions when they see you out of drag?
SG: I like the anonymity that drag gives me. People only get to recognize me when they hear my voice.
Brigiding: Most of them don't recognize me or [they have] a hard time remembering how I look like when I'm in drag because I'm really pushing for the transformation. I like the illusion of putting on a different character.
Why do you think people lump together drag and sexuality?
SG: I think drag isn't and shouldn't be limited to the LGBT. Straight people can do drag, just don't forget where it came from! [Laughs]
The Drag Fair coincides with the one-year anniversary of HUB: Make Lab and will be held at Escolta tomorrow, May 27. Gates open at 11:00a.m., a drag movie will be shown at 12:00nn, workshops will start at 3:00p.m., and the party will commence at 8:00p.m. Learn more about the event here.
Photo courtesy of SuperStarlet's Instagram account
Follow Preen on Facebook, Instagram, Twitter, Snapchat, and Viber