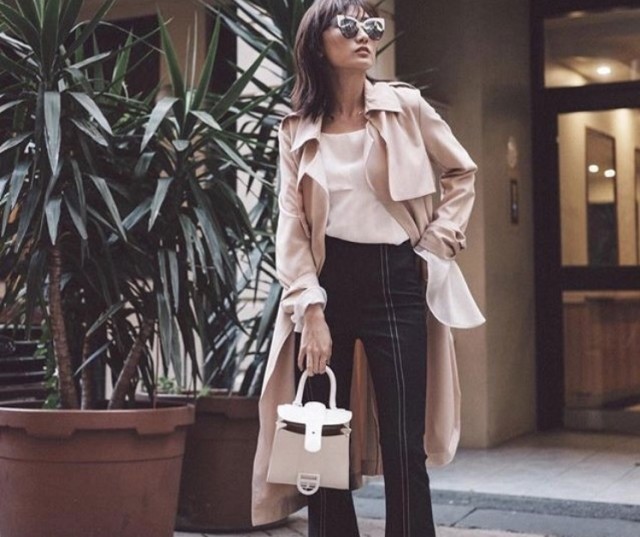 I look forward to traveling because of the shopping. Despite the ease of online hauls, the satisfaction you get while in a store, soaking up its ambiance, going through the racks for a piece that's right for you, and getting it immediately cannot be matched. My boss often shares stories of haggling in local districts of popular destinations and sometimes, the thrill doesn't come from the item itself but the experience of flexing your shopping skills.
This experience becomes richer when you don't go for the usual hotspots. Going where the locals go is the best way to discover something new and authentic. For your next trip abroad, try to make a pitstop in these following shops that showcase pieces unique to their location.
Laundry Industry (The Netherlands)
Located in Amesterdam, the concept store showcases minimalist picks that can go from casual to formal in seconds. It also adopts a young, too-cool-for-anything vibe with shirts that say "I don't give interviews" and oversized hoodies.
V Barkowski  (Morocco)
Vogue marks the designs showroom as a go-to in Marrakesh for luxe bathrobes and tassel bath towels. It's all about the luxe yet underrated look.
Godiva  (Scotland)
If you're a fiend of vintage items, make a detour to this shop in Edinburgh. Hand-picked selections of "one-of or limited edition garments and accessories" are to be found so you can find the right souvenir from your trip to Scotland.
BNKR (Australia)
If you want to know more about the Australian fashion scene, visit BNKR. The store houses various Australian brands such as Jaggar Footwear and Keepsake The Label which caters to the busy and Instagram conscious millennial.
The Line (United States)
Shop for Tabitha Simmons shoes, Atipico marble trays, and Heley perfumes at this shop which InStyle calls a hidden gem.The fashion and lifestyle picks have the chill vibe of the area,  you'll find curated picks from trusted brands and promising options from LA's up and coming.
Follow Preen on Facebook, Instagram, Twitter, Snapchat, and Viber