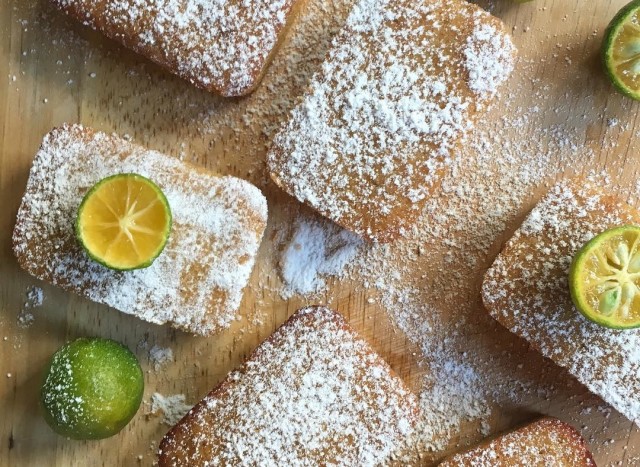 Living in the Philippines traps you into becoming a sweet tooth: sweet spaghetti, our penchant for cold desserts served with sugar on top of sweetened preserves, and rice delicacies rolled in…you already know, sugar. I never realized how sweet most of our snacks are until I tried consciously cutting down on them. The American Heart Association recommends only nine teaspoons of sugar a day. Definitely more than you have in a grande order of that sweet Frappuccino, combined with all the other passive treats you eat in a day. Don't pretend you don't have a candy jar on your office desk at the moment. No judgment, though!
What we're here to do is to help you out if you want to take control of your sugar cravings. Just like any other junkie, reducing your sugar intake can be hard when you do it cold turkey. You'll be fine for a few days until something stressful happens. You then find yourself halfway through a box of cookies or sleeping beside a jumbo-sized chocolate (hate to say this is a true story) Or you also get trapped in the "diet" labels that only carry aspartame or sucralose, which are fancy ways of saying "even more processed sugar."
So what to do? I find that instead of cutting off from desserts completely, finding alternatives is easier. In this list, we hunt down some treats that deliver sweetness but without going overboard or raising your diabetes risk even higher.
Bayani Brew Purple Leaf Iced Tea
I used to be a fan of ready-to-mix iced tea, indicative that I'm not after the fine notes of brewed leaves but the sugar rush. This bottled option is a good alternative as it carries the bitterness of brewed kamote leaves, lemongrass, and moringa. The sugar here is organic and kept to a minimum amount. Definitely a good trade-off compared to other choices and most especially softdrinks. Available at leading supermarkets.
Amber Lyn Dark Chocolate
As a child, I didn't like the taste of dark chocolate. It was a little too bitter and even up to this day, my palate just can't get on with it. If you know how I feel, I suggest you try Amber Lyn dark chocolate. It's made with the real goodness of cocoa without all the additives. It's also gluten-free. Available at Healthy Options.
The Little Spatula Calamansi Blondies
Sometimes, you just don't want something sweet. As a fan of sour candies, these calamansi blondies come in like a sweet tooth's savior. They are paleo-friendly, refined sugar-free, and dairy-free. Available online.
Whitworth's Shots in Tropical Coconut

Trail mix is also a good way to give in to your cravings but still avoiding the sugar. Be wary, though, as some trail mixes have chocolate or candy bits full of sugar. This is why the Tropical Coconut trail mix packets from Whitworth's are guilt free. They only have dried apricots, sultanas, coconut, Brazil nuts, rice flour, and sunflower oil. Available via Raw Bites.
Take Root Rooted Bar in Tropical Cashew Cookie
I have a feeling the Cookie Monster is grumpy without his cookies because he's reliant on the sugar making him a functioning puppet. And I feel his pain. If you can't live without a good cookie, try this one from Take Root that uses honey to sweeten the deal. Available online.
Follow Preen on Facebook, Instagram, Twitter, Snapchat, and Viber