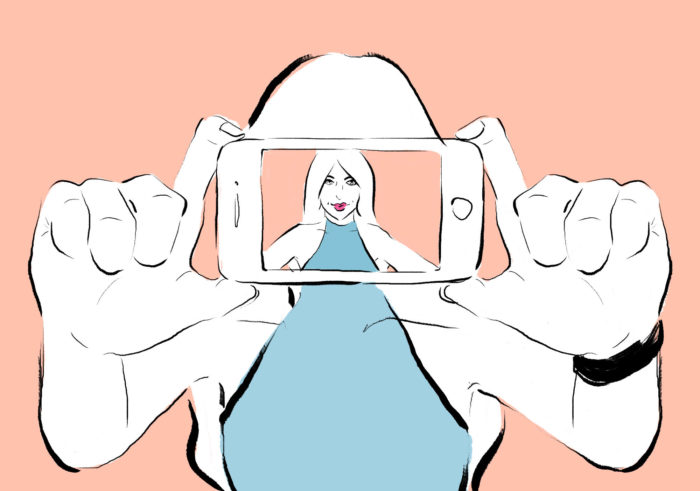 Every week, Preen tackles motherhood sans the rose-tinted glasses. Our columnists L. Juliano, Marla Darwin, Monica Eleazar-Manzano, Rossana Unson, and Ronna Capili-Bonifacio tell their personal experiences like it is—at times frustrating, oftentimes confusing, but always enlightening.
Have you ever said or heard the phrase; "It didn't happen if there's no picture?"
I seriously believed this. I am one of those people who needs to take a picture of everything, until I met people who did the same. It started with an acquaintance who'd take photos of all the food she eats. From what we ate in the food court of a nearby mall to what she had at a grand buffet dinner somewhere out with her family. I looked at her and then I looked at myself and thought, "NO. Just no." I stopped taking photos of my food and I set a certain criteria for when to take and when not to take photos. Unless the food delighted me greatly or I was somewhere nice and the food was good or I slaved over a hot stove to cook this meal myself, then I had no plans of posting all my meals on social media. I have a couple of other friends who post the most delicious looking meals that definitely belong on social media. I think it's really about making choices on what you post and what you don't.
Kids and babies, I get. We cannot help but take photos of our babies—that includes fur babies—and share them because they're cute and we want the world to confirm this belief with the likes and hearts under each of our photos.
On the other hand, watching videos of Heidi Klum and Selena Gomez with bunny ears and wrinkled faces is 30-seconds of my life that I cannot get back.
The lesson that really taught me the most was watching Coldplay's recent Manila concert. I spent an arm and a leg on the tickets and all I can say is that I didn't really get to watch the show. I was so busy documenting my watching Coldplay that I didn't really get to watch Coldplay.
The concert ended and I just looked around thinking, "What? That's it??!"
Playing on the radio the other day was "Viva La Vida" and I remarked to my daughter, "Do you remember when they sang this?" and she replied, "Yes! They had this big bell." When she mentioned the bell, this cold shiver ran through me. What bell? I didn't even see a freaking bell, because I was tinkering with my phone.
The thing is, Chris Martin himself mentioned several times to the audience, "Put your phones down!" and I thought, "Yes, okay after this song."
I don't really have anyone to blame but myself. My daughters, definitely of a younger generation, did not have their phones out during the whole show. They just watched (and they saw the bell when I didn't.) Kinda shows you that the young can sometimes be wiser than the…not-so-young.
So yeah, moms, please do document the lives of your kids, your lives, what you cooked, what you ate, your fur babies, etc. but please don't miss out on your life because you're so busy documenting it.
Disclaimer: The views expressed here are solely those of the author in her private capacity and do not in any way represent the views of Preen.ph, or any other entity of the Inquirer Group of Companies.
Art by Dorothy Guya
Follow Preen on Facebook, Instagram, Twitter, Snapchat, and Viber