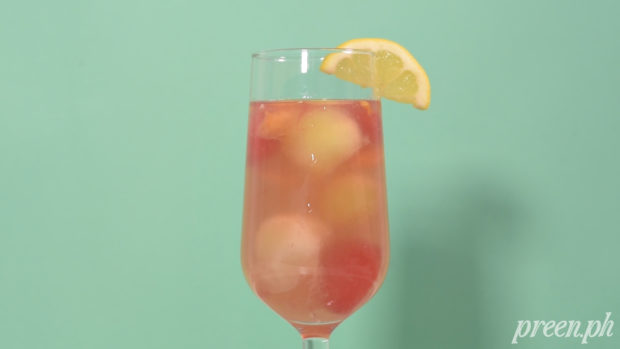 Before heading home tonight, drop by the supermarket real quick and pick up some fruits and vodka for this cocktail recipe you can make to have a great Friday or in time for your Saturday debauchery.
What drove us to make this recipe is how it balanced out the sugars found in the alcohol and soda with our choice of favorite fruits. I know that doesn't exactly make sense but any excuse to eat fruits is a good one.
I hope you are laughing a little at our ideas. In all seriousness, we highly suggest you get your friends together for this as you can make this sweet cocktail by the pitcher and enjoy it just about anywhere you can hold a party.
https://youtu.be/xNMO_sC_y1U
Fruit Vodka Cocktail
Ingredients
Melon
Cantaloupe
Watermelon
Vodka
Sugar
Lemon
Soda
Ice
Procedure
1. Using a fruit baller, shape your fruits into balls. For best results, make sure they are chilled so it's easier to get them into shape.
2. Once you are satisfied with the number of fruit balls you have made, place them in a pitcher.
Mix them with the sugar and the vodka.
3. Add lemon juice then mix together.
4. Chill for an hour in the fridge or until you are about to serve.
5. Add ice and soda.
6. Serve with your chosen garnish.
Video by Yayie Motos
Follow Preen on Facebook, Instagram, Twitter, Snapchat, and Viber