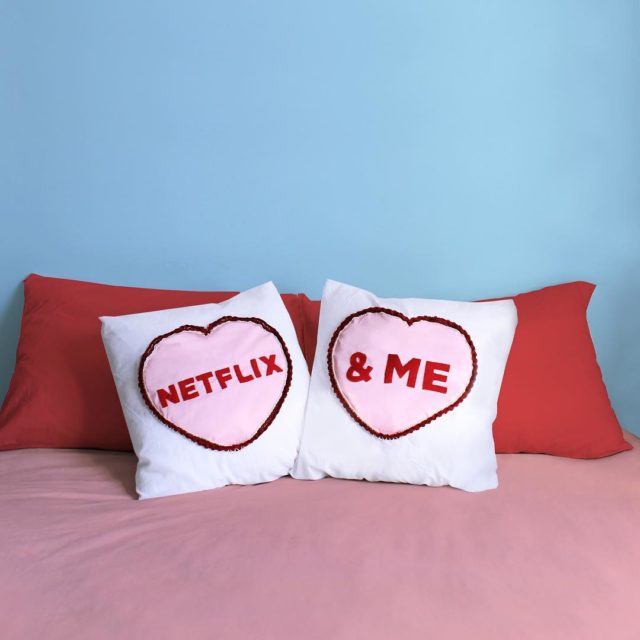 I know a lot of people who have stopped watching cable TV since they subscribed to Netflix and I don't blame them. Netflix is like a black hole that just sucks you in and you can't get out. You start to watch one episode of a show and then at the end of the day, you realize that you've watched two whole seasons.
Netflix also has so many genres to choose from like miniseries and crime shows. If you are constantly overwhelmed by the number of options, here are some shows that you can start with.
 Ali Wong: Baby Cobra
Stand-up comedy fans, put this on your watch list. Ali Wong, a writer for ABC's Fresh Off the Boat, put out something taboo by performing while seven and a half months pregnant. "It's very rare and unusual to see a female comic pregnant," Ali says but she pulled off the show so well. Like any stand-up show, expect her tackle controversial topics that many are afraid to talk about. Ultimately, her even pursuing the performance, stresses the fact that pregnant women shouldn't just be confined to their homes. They can still go out and work if they want to.
Sense8
"What?" Is what you will be saying the entire time you watch this show. This sci-fi series has so many overlapping plots that you really have to stay focused while watching. Sense8 touches on the topics of human connection. How we can all be connected in other ways, not just physically. Since its second just released this month, you have more than enough episodes to fill your day and nights.
Better Call Saul
When you finish a series, do you ever stop and ask yourself "What now?" Well, that's exactly what I did when I finished Breaking Bad. We were all treated to the next best thing when Better Call Saul released on Netflix. In the show we are given a glimpse into Saul Goodman's life before he became the lawyer we all know. They show how he struggled to be recognized and the lengths he was willing to go to become successful in his own right. We can also see snippets from his life after the unforgettable ending of Breaking Bad.
Lady Dynamite
Opening up about mental illnesses is also something that is still taboo. People are worried that their peers will judge them or that their illness won't be taken seriously. Maria Bamford battles that stigma in Lady Dynamite. In this show within a show we see the rise and fall and recovery of a female comedian. We see flashbacks of how she rose to stardom through a series of commercials. We then witness her breakdown when she was overwhelmed with stress and her recovery process after the events. Being diagnosed with depression and bipolar disorder, Maria Bamford finds support from her friends and her love for stand-up comedy.
Billions
If you're fond of drama and fast paced stories, give Billions a shot. It is one of those shows that will have you rooting for the villain until the very end. Watch U.S. Attorney Chuck Rhodes go head to head with hedge fund king Bobby Axelrod. Aside from greed and corruption, Billions brings to the light the role of women in these men's lives, aside from being their wives. See how these women try to keep everything together while sticking it to the men who try to control their lives.
Designated Survivor
Tom Kirkman, after an attack on Washington, becomes the president as the United States becomes a war zone. With no experience, his peers urge him to step down but he is set to prove them wrong. He struggles to keep the country from breaking any further while he tries to adjust to the new life he is given.
Photo courtesy of Netflix US' Instagram account
Follow Preen on Facebook, Instagram, Twitter, Snapchat, and Viber