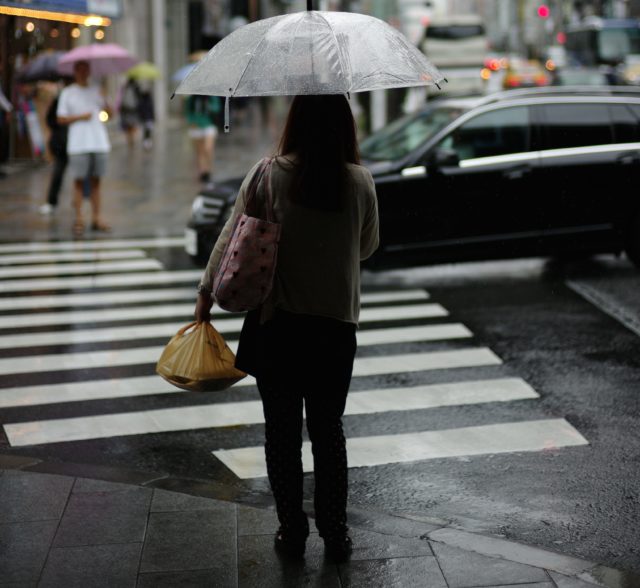 How many times has it happened to you that you wore the wrong kind of shoes during a rainy day?
Sadly, I've fallen victim to this situation too many times—mostly because the rain ambushed me and drenched my favorite pairs. While the first instinct is to advise you to wear waterproof shoes or boots, it's also important to know what not to wear during the rainy season. Unless you want them to get ruined in the downpour, you better equip yourself to be safe.
Leather-soled shoes
Business Insider breaks down all the reasons why you should keep your dress shoes during rainy days. Leather-soled shoes can absorb water, and if it absorbs too much, the soles might crack and break. Hence, your socks will get wet and you'll be dealing with a squishy mess while walking.
Anything suede
While there's a lot of discussion on whether suede shoes can get ruined in the rain or not, but the common problem is that they easily get water stains. If you really can't help it, the best tip is to protect your shoes with waterproofing spray before going out. GQ also has a few easy tips on getting rid of existing water stains and reviving your shoes.
Tall, bulky rain boots
Not everyone can handle tall boots during rainy days. If you're one of those people, it's best you stay away from them to avoid unwanted slips. Huffington Post suggests that you stick with your ankle-length rubber boots if you're doing a lot a of walking.
Canvas shoes
Just like with any article of clothing, fabrics can easily get wet and feel heavy when it gets wet. Canvas shoes are no exception to this. Although, Bustle does advise that these kinds of shoes can let your feet breathe. You just need to apply products to keep them protected from puddles. Still, it doesn't hurt to avoid the risks.
Open-toed sandals
Don't get me wrong, I love bringing a good pair of flip-flops during rainy days. But if you're someone who either slips often or doesn't want to ruin their pedicure, then don't attempt to walk in open-toed sandals or heels. Most especially when there's a storm.
Photo courtesy of Unsplash
Follow Preen on Facebook, Instagram, Twitter, Snapchat, and Viber
Related stories:
10 Rainproof Shoes that Will Save You for the Wet Days Ahead
8 Boots to Make Your Rainy Days Worry-Free
Top Bloggers Teach Us How to Be Rainproof
Welcome the Rainy Season With Layers Inspired by Bea Soriano and Isabelle Daza
This Playlist Will Beat Your Blues