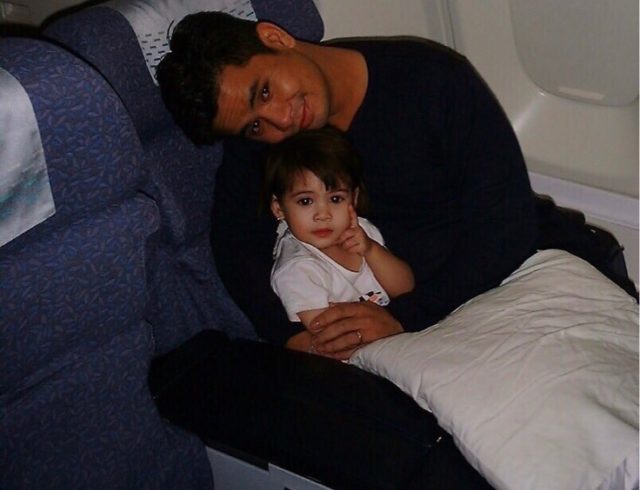 As cheesy as it sounds, many of us saw our dads as real-life superheroes. They would throw us in the air as kids, and feel like we're flying. When we grew up, they would pick us up no matter how late it got.
This is sounding like a tearjerker commercial from one of our local fast-food restaurants. But even that's an accurate depiction of many dads.
Before Father's Day arrives (we hope you have your gifts ready by now), we asked influencers, even kids of famous celebrities, on their fondest memories with their dads. This ranges from early school memories to their favorite vacation activities. They even shared some adorable baby photos for all of us to see.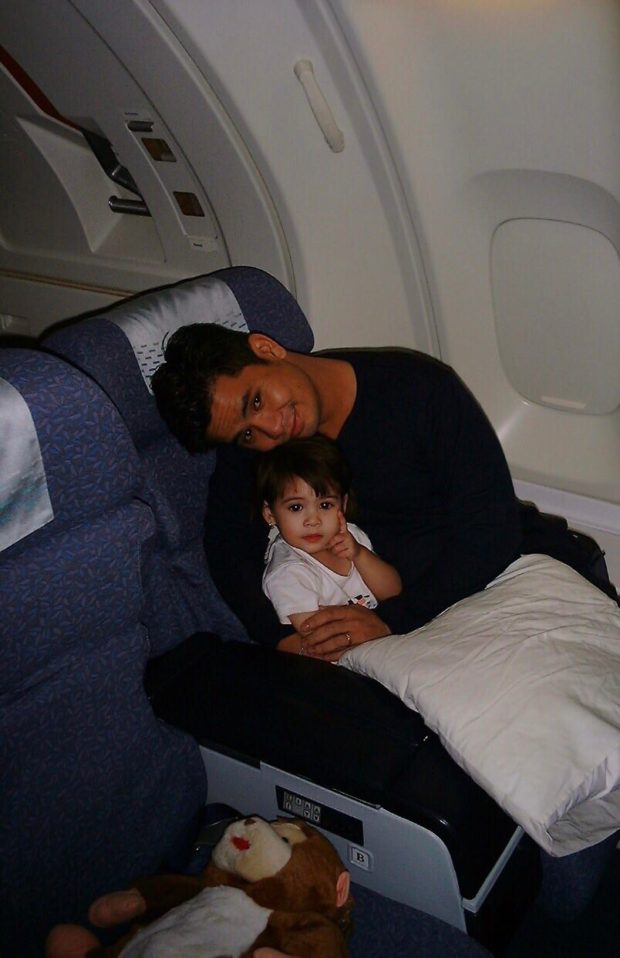 "My fondest memory of my dad would have to be a recent one, since we have grown so much closer in the last six months. He took me out for a Valentine's date since I didn't have my own and I loved it. It was the first time I got to be with my dad and we shared stories, laughed, discussed deep things too (#hugot). It was very special for me and definitely one of my fondest memories because we just got to be dad and daughter for a night without anything else— work or life, distracting us." —Leila Alcasid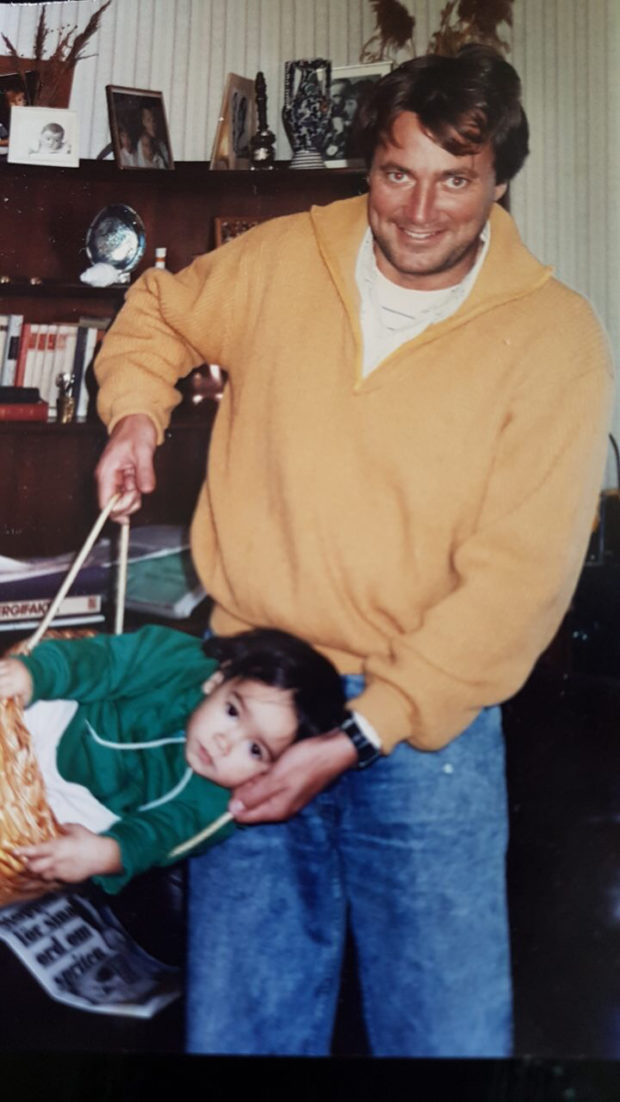 "I used to love when my dad would throw me in the air or dangle me by my ankles. No matter how high he threw me, I always knew he'd catch me and so for brief moments I felt like I was flying. I also love how he never spoke to me as a child but like an adult. I felt the mutual respect he had for me and my opinions which encouraged me to always speak up and stay true to who I am." —Nicole Andersson, blogger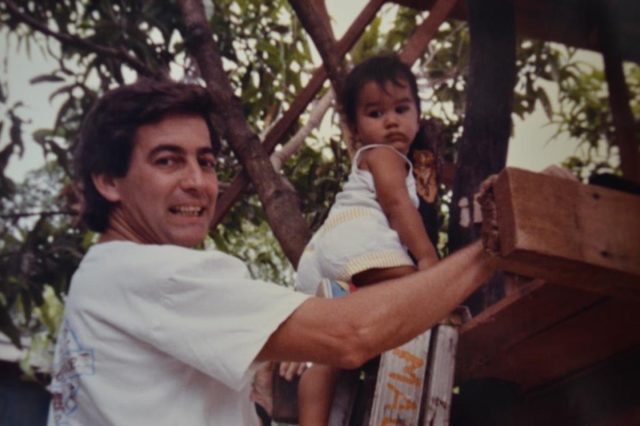 "Going on adventures with my dad were a thrill. I would get on his motorbike and enjoy the ride! (A safe ride, of course!)" —Steph Kienle-Gonzalez, creative director, Philux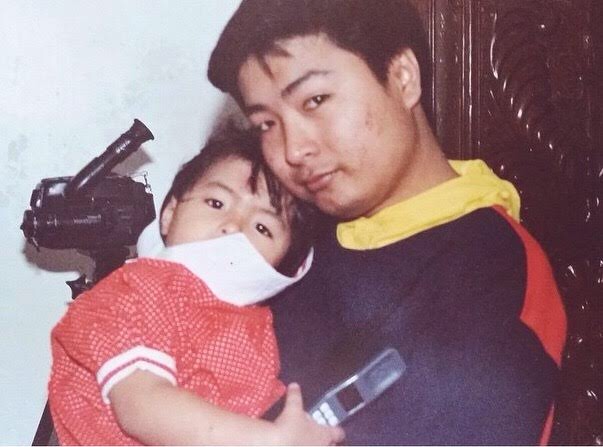 "I can't remember much since it's been 23 years since he passed. But I have a few I can't forget and that's when we lived in Cebu for a while. He used to regularly bring me out to lunch in our favorite Japanese restaurant and he'd always wake me up to when he gets home from work to give his pasalubong (one was a pink Minnie Mouse backpack that I wore to school every single day.)"—Jacque De Borja, managing editor, Preen.ph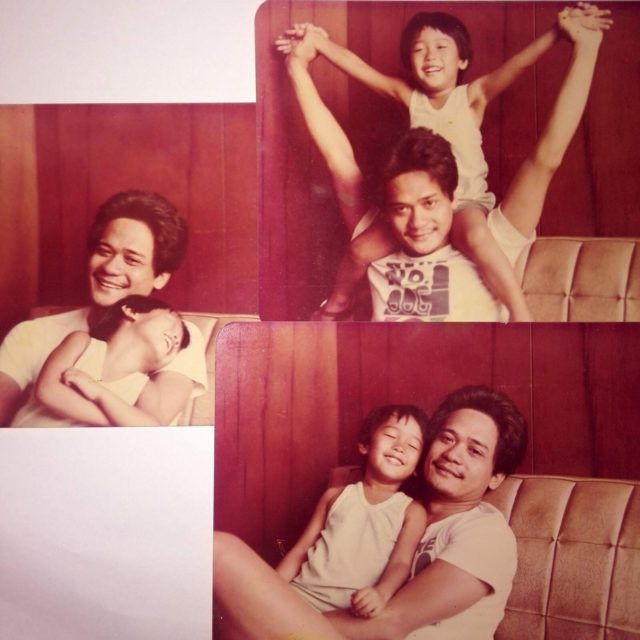 "Some of the fondest memories I have of me and my dad when I was a kid was when he would bring me to CCP and I'd sit in during their rehearsals or script readings. After that, we'd usually walk and hang around the boardwalk area overlooking Manila Bay talking about stuff I'd be curious about." —Karl Medina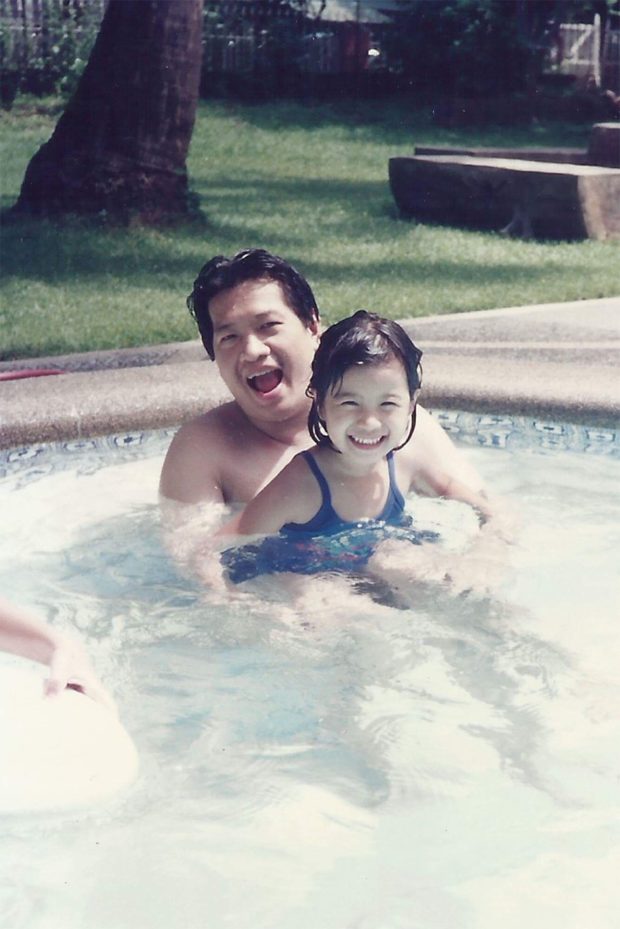 "Ever since I got married and moved out of my parents' house, I feel like every moment with my dad (and my whole family!) is something to celebrate, regardless of the occasion. I particularly like this photo of ours because of our happy expressions!" —Tricia Gosingtian-Gabunada, blogger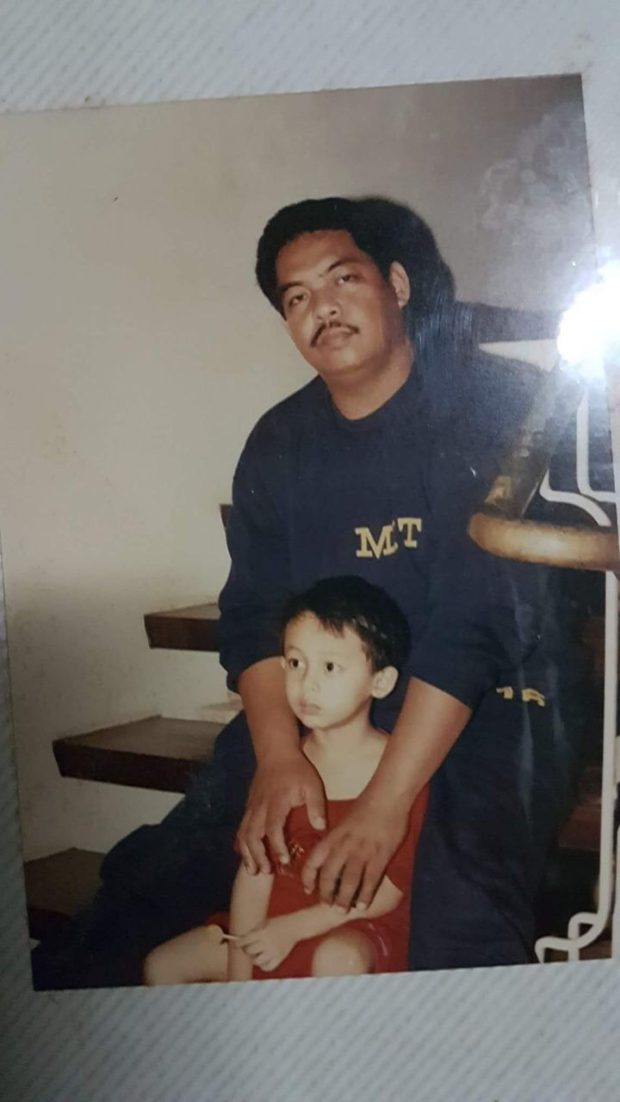 "My fondest memories with my dad was when I would be the only one he would take to school every morning when I was small. I went to school pretty far away and it felt like we had our own adventures back then." —Romeo Moran, editor-in-chief, Scout Magazine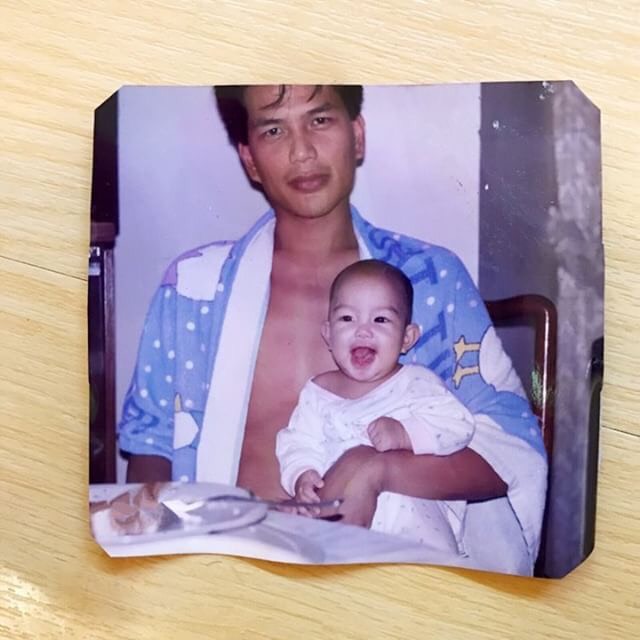 "Growing up, I was never told to use only gendered products or what people would consider 'normal' for girls. I remember going into a toy store and heading straight to the remote-controlled car area because I was really fascinated by them. Only to be told by the sales staff, "The girls' toys are this way" or "Why don't you check out these dolls instead?" To my defense, my dad told them that they should let me decide for myself. He's like that with my clothes—or any other 'crazy' decision I've ever made—as well, even after I've grown into an adult. He would never judge me or force me to do things a certain way just because that's what other people are doing. He wants me to live my life my own way, as my own unique self!" —Steffi Ziebert, model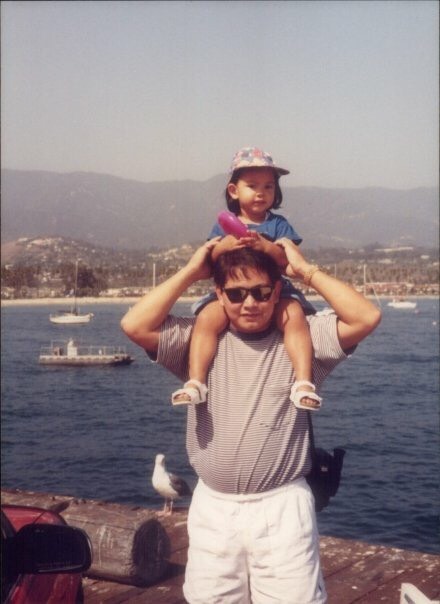 "My fondest memory with my dad would have to be when I was a kid, he was always fond of taking my family and I to the beach. He would always take me on jet ski rides and speedboat rides! Even though my mom didn't want him to. [Laughs] Because of that, [I've come to] love water sports and being in the water so much!" —Patricia Prieto, blogger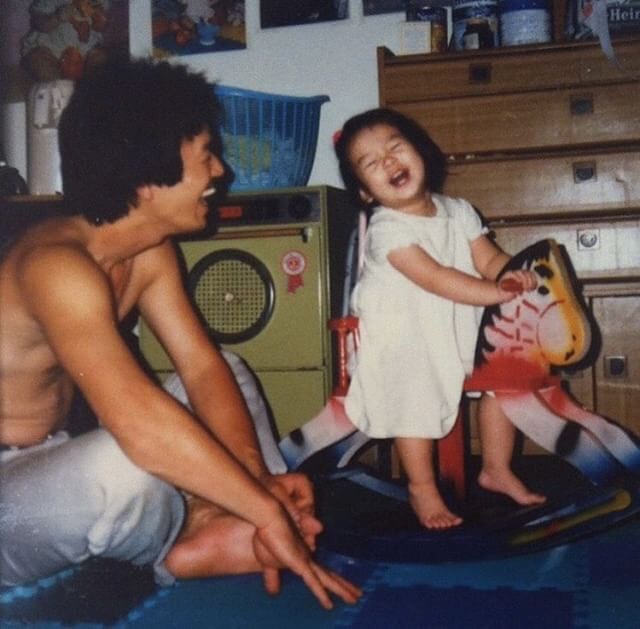 "We are so lucky because he is really THE perfect dad! He brought us here and there with no complaints, showed us tons of wisdom and humor by telling us stories and what he experienced in life. My dad is the funniest and the chillest! And I love how he documented every moment we share with his camera and a big ass video camera (back in the day). I remember that he always carried it around on our trips. I guess that's how much he loves us. Every moment for him is worth documenting and a gift for him." —Jessica Yang, model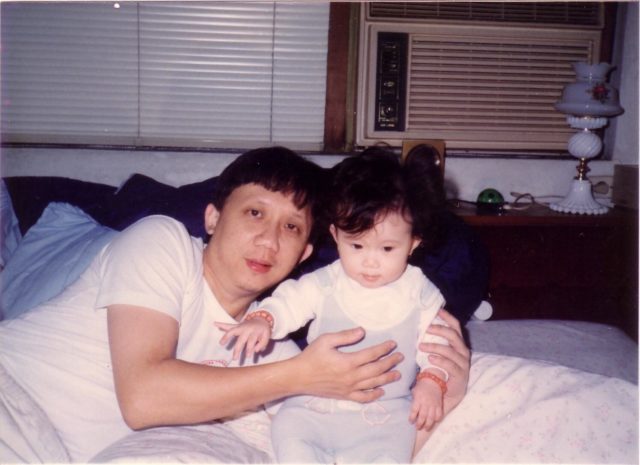 "I used to always beg my daddy for piggyback rides, going up and down the stairs. It must've been so tiring for him but he never refused." —Camille Co, blogger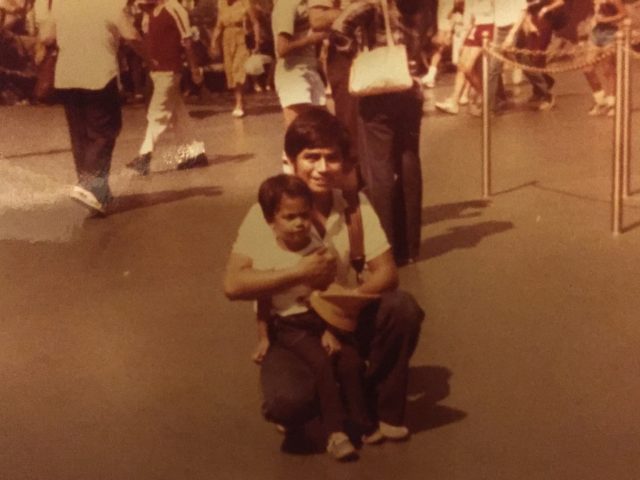 "My dad bought me my first bike in Cartimar and also taught me how to ride it for the first time. He also taught me how to drive at age 16. A lot of my handyman and computer/audio/video techie skills I inherited from my dad." —Jigs Mayuga, makeup artist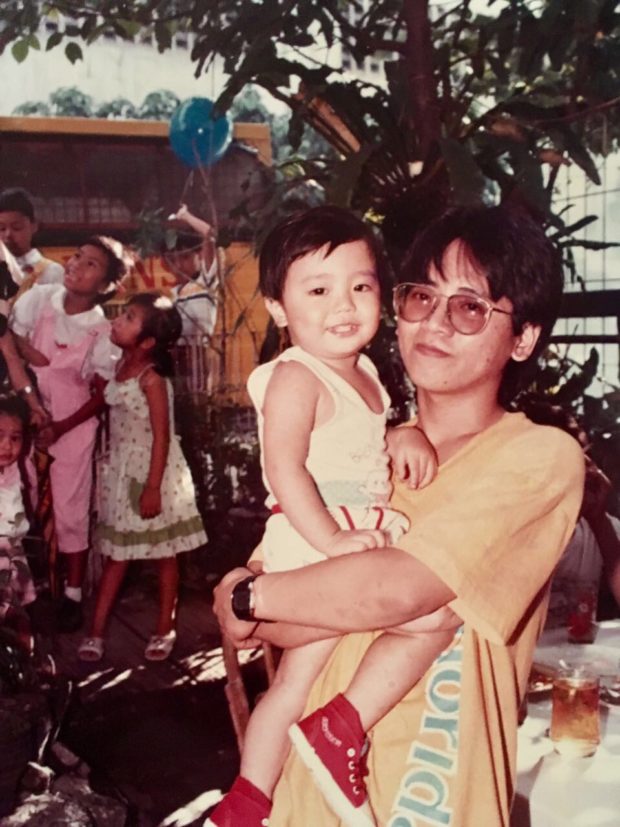 "I remember when I was younger, my dad introduced me to tennis. Actually, it was more like forced me into it because I didn't play any sports back then. Every weekend he would drag me to Intramuros. (There used to be a tennis club right next to the golf course and Manila Bulletin building.) We would continue to play every weekend, hitting forehands and backhands until I eventually loved it and tennis became part of my system. When we moved to Cavite, we played for a few more years; I enjoyed hitting balls as hard as I can directly at him and laughing inside at the numerous ways he tried to return my shots. Until we stopped playing. Bones were starting to creak and life happened sadly. I think those years represent an important moment in my life because if my dad hadn't coerced me to play with him, I wouldn't have had the joy of recalling him running side to side, up and down the court like he's the greatest living tennis player he always thought he was. And that is priceless." —Eric Salta, managing editor, F&B Report and Multisport.ph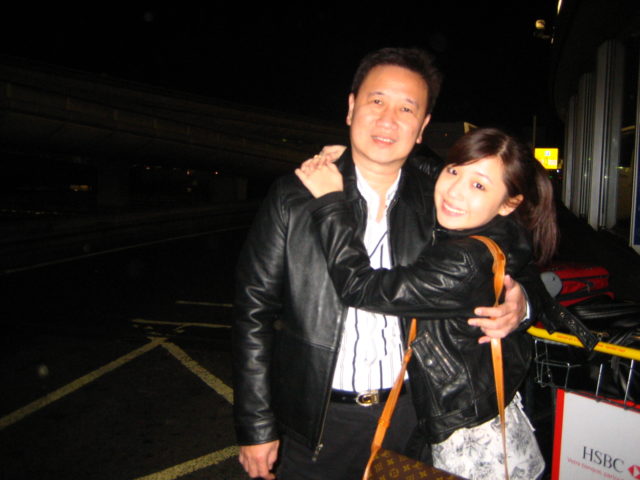 "Shooting him in different OOTDs for a segment in my book Behind the Blog. He was so game and posed so well without direction. I think this blogging gene of mine definitely stemmed from him!" —Kryz Uy, blogger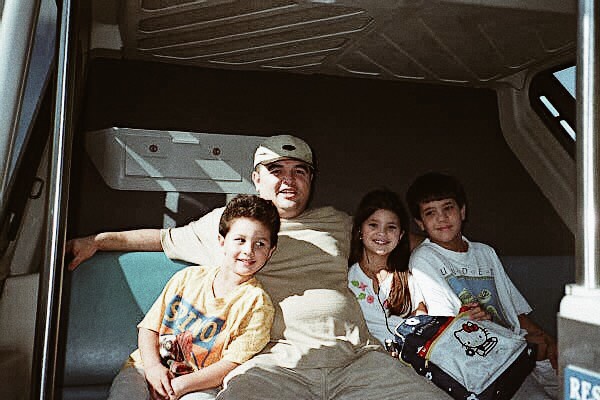 "My father is an explorer and an adventurer. I'm a lot like him in that way. My fondest memory of my dad growing up is how every weekend he would always tell my brothers and I to get ready because he would bring us somewhere to explore. We'd always end up somewhere like Disney World, Sea World, a museum, or a circus. It was always exciting and fun and since he's the funniest person I know that we'd be laughing the whole time. He has this ability, especially with kids, to make life seem like a theme park no matter where we are—be it a movie, trying out a new restaurant, or simply shopping in the mall. What I remember the most is that he wouldn't let you think he's an adult, but also like a kid. He'd always play along and ride the rides. I suppose that's why my dad and I are best friends. He knows everything about me since he was our favorite playmate."—Katarina Rodriguez, Binibining Pilipinas Intercontinental 2017 and model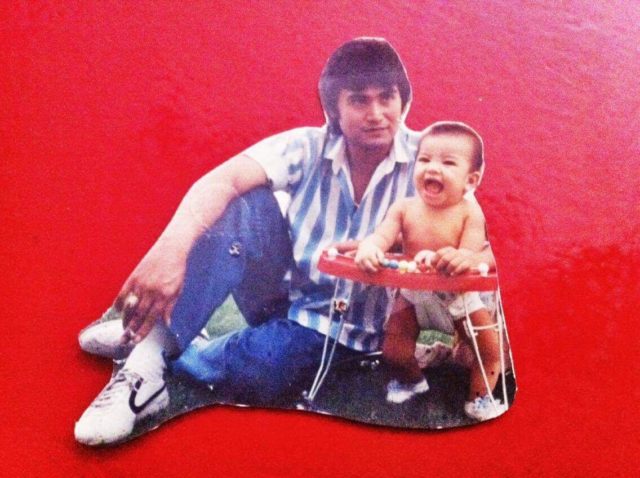 "My fondest memory of tatay would have to be the first time he taught me how to play the guitar. Ever since I started to show interest in music, he'd always support me like paying for the albums I bought in secret so my nanay won't find out. We'd jam to my favorite songs then he'll let me listen to his favorite bands. He's such a big influence to what I do today and he'll always be one of the greatest reasons why I continue to never let go of my passion." —Glaiza De Castro, actress and musician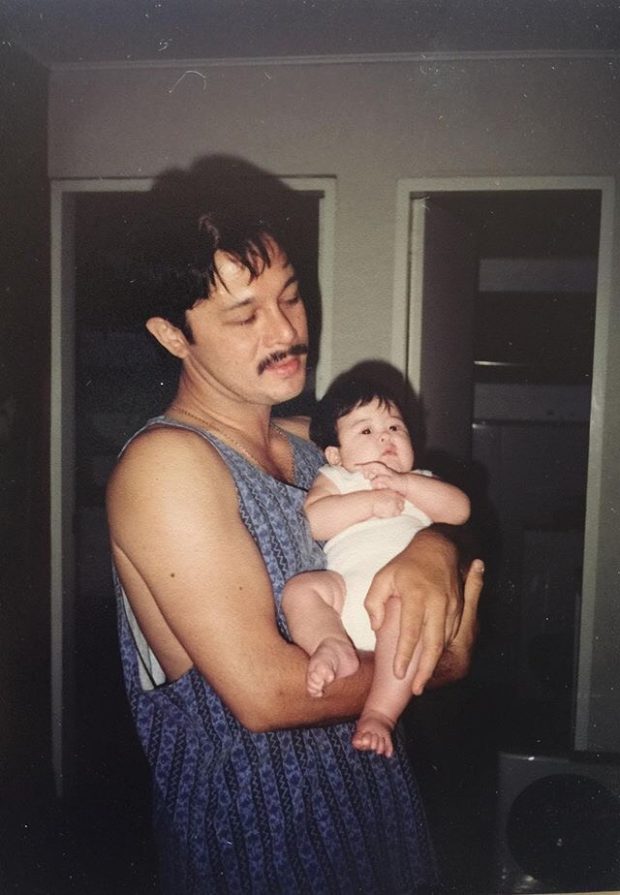 "An unforgettable moment I had with him was after I won Binibining Pilipinas-International. I saw him backstage and I immediately ran to him and he gave me the biggest and warmest hug and he congratulated me. I saw so much happiness in his face it just filled my heart with so much love and joy. Another memory that I love to remember would be when I would just spend time with him in my parents' bedroom and then I would sit in front of him and he would just brush my hair. He would brush my hair in such a soft and gentle way. I think it's sweet how he would do that seeing how big and manly he is. I love how he's such a loving father to his kids." —Mariel De Leon, Binibining Pilipinas-International
Follow Preen on Facebook, Instagram, Twitter, Snapchat, and Viber
Related stories:
Not Sure What to Get the Number One Man in Your Life?
Your Binge-Watch List Perfect for Father's Day
Five Father's Day Gifts From the Beauty Junkie
Check Out How Andi Manzano and Cheska Kramer Celebrated Father's Day