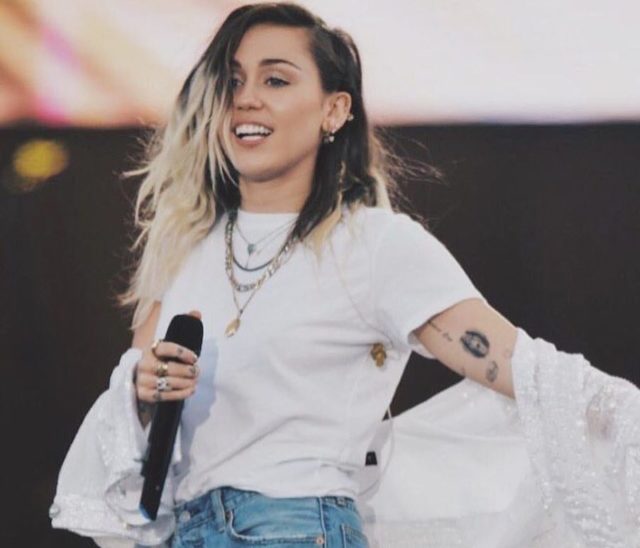 Dolce & Gabbana may have banned Miley Cyrus from working with their brand in the future. The reason? The singer called them out on Instagram for their "politics."
Last Saturday, Miley's younger brother Braison Cyrus walked for D&G's Spring 2018 show in Milan. The singer congratulated him in an Instagram post, and also didn't hold back in expressing her displeasure for the luxe brand. "I STRONGLY disagree with your politics… but I do support your company's effort to celebrate young artists [and] give them the platform to shine their light for all to see!"
https://www.instagram.com/p/BVceeVHB_OL/?taken-by=mileycyrus
Miley didn't specify what "politics" she's pertaining to. But Fashionista and The Cut both guess that it involves D&G designing dresses for First Lady Melania Trump.
This didn't bode well with designer Stefano Gabbana. He took to his personal Instagram account and said in Italian, "We are Italian and we don't care about politics and mostly neither about the American one! We make dresses and if you think about doing politics with a post it's simply ignorant. We don't need your posts or comments so next time please ignore us!" He also ended his post with the hashtag "#boycottdolcegabbana."
https://www.instagram.com/p/BVdkITgl-Vk/
Stefano also commented on Miley's post, saying that the singer isn't allowed to work with him because of her "stupid comments."
Dolce & Gabbana has been a staple in Melania's wardrobe for a while now. The brand has also been criticized for supporting the First Lady (hence, the whole Trump family) and calling her a "#DGwoman." They also capitalized on it by making "#Boycott Dolce & Gabbana" t-shirts to mock their critics.
That said, do you think Miley went out of line for calling out D&G? Or is it the other way around?
[
The Cut
and
Fashionista
]
Photo courtesy of Miley Cyrus' Instagram account
Follow Preen on Facebook, Instagram, Twitter, Snapchat, and Viber
Related stories:
#DGWomen: The Local Celebrities Who Made It on Stefano Gabbana's Instagram
The Curious Case of Melania Trump
Tommy Hilfiger Wouldn't Mind Making Dresses for Melania and Ivanka Trump