Ivanka Trump isn't getting away with copying shoe designs from Aquazzura just yet. A judge has ordered for her to testify on whether her namesake fashion label ripped off designs from the brand.
Last year, Aquazzura filed a lawsuit against Ivanka's company for copying several shoe designs such as their Wild Thing Shoe, Forever Marilyn Shoe, and Belgravia. Believe us, the similarities are uncanny.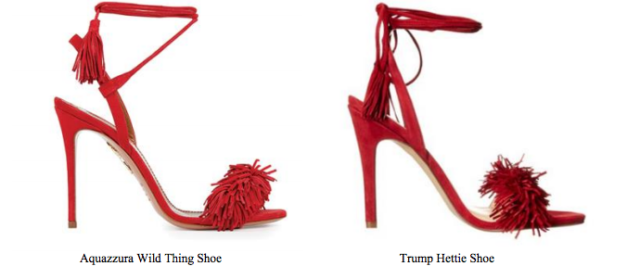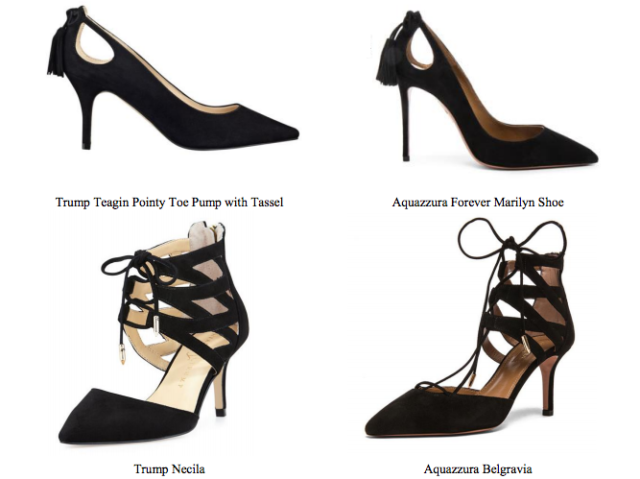 When asked to testify, Ivanka's lawyer said that as Assistant to the President of the United States, she "is too important and busy to testify."
"The deposition of Ms. Trump would be an unnecessary distraction and would interfere with her ability to perform her duties at the White House," lawyer Darren Saunders wrote in a statement on June 16.
Likewise, Ivanka also defended herself saying that she had no involvement in the conception of the shoe designs. Did Donald Trump teach her some tricks on deflecting lawsuits?
But US District Judge Katherine Forrest isn't taking these excuses lightly and ordered Ivanka to be questioned for two hours about the accusations. There's no update yet on whether she agreed or not.
This isn't the first time Ivanka and her company was criticized. Earlier this year, Nordstrom pulled out her fashion line and White House adviser Kellyanne Conway even broke ethics rules to advertise it on live TV.
Time to own up, Ivanka.
[
Business of Fashion
]
Photos courtesy of ABC News and Huffington Post
Follow Preen on Facebook, Instagram, Twitter, Snapchat, and Viber
Related stories:
Everything That's Happened After Nordstrom Pulled Out Ivanka Trump's Brand
The Real Reason Why Ivanka Trump's Scent Is Number 1 on Amazon
Why Scarlett Johansson Is Calling Ivanka Trump a Coward
Steve Madden Faces a Lawsuit From Aquazzura
Merriam Webster Trolled Ivanka Trump for Not Knowing What 'Complicit' Means