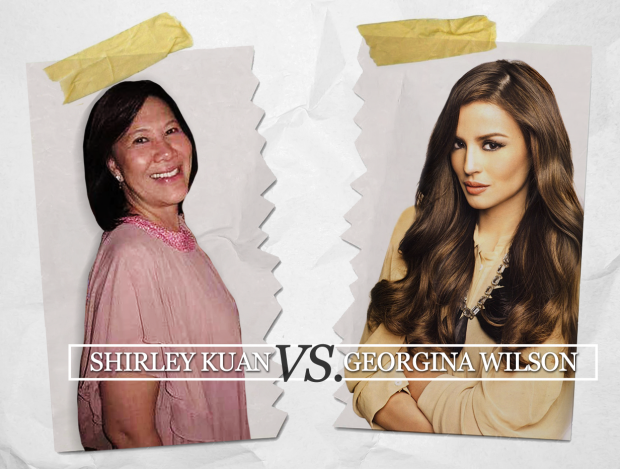 She's a host and mentor on a show about making it to the top, and even co-wrote Besties, a self-help book for young women, but does somebody need to give a lesson on professionalism to Georgina Wilson?
There's a quote in Besties that reads, "The best relationships are the ones that allow you to grow into yourself." Well, the aftermath of Georgina's relationship with former manager Shirley Kuan is that she has grown so much into herself, she's brokered her own deals with Asia's Next Top Model and Samsung (and bypassing the commission that Shirley gets as her manager).
By now, you've probably read Shirley's very public takedown of her character in the Philippine Daily Inquirer, announcing she's jettisoned the It girl from her stable of talents. With it, a barrage of complaints from magazine editors and other insiders about her "difficult" behavior ensued, and Georgina's once-pristine public image has unraveled. Did Georgina just commit career suicide?
In the messy world of showbiz, misunderstandings and disagreements between talents and managers happen all the time, and this doesn't necessarily spell doom for a star's career. Many believe that Georgina's following and her relationship with the companies she endorses are strong enough to survive this. While sales and numbers are one thing, real-life examples are another.
Here are two talents who've gone through similar predicaments with their careers intact.
Talent: Heart Evangelista
Former manager: Annabelle Rama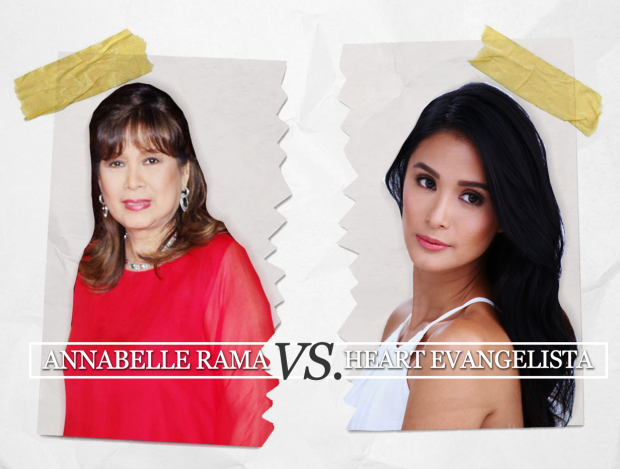 The context: After negotiating a sizeable contract for Heart with network GMA-7 back in October 2010, Annabelle was contacted by Heart's mother and co-manager Cecile Ongpauco and was informed that she would not be renewing their contract with her and instead, she would be taking sole control of her daughter's career.
Choice words: "Mga walanghiyang talent, ingrata, walang utang na loob, malalaos din 'yan!" Annabelle said at a press conference, referring to Heart and her mother.
Resolution: After their public falling out, Heart appeared on Tweetbiz Insiders and publicly apologized to Annabelle. In 2011, she took on the title role in soap Dwarfina and in June 2012, rumors of her dating Sen. Chiz Escudero surfaced. From the moment they came out publicly as a couple to their wedding in February of this year, Heart's career, public appearances, and endorsements have only continued to flourish. Last Feb. 14, it was reported that the actress patched things up with her former manager with the latter warmly accepting the former's beso.
Talent: Rico Blanco
Former manager: Lizza Nakpil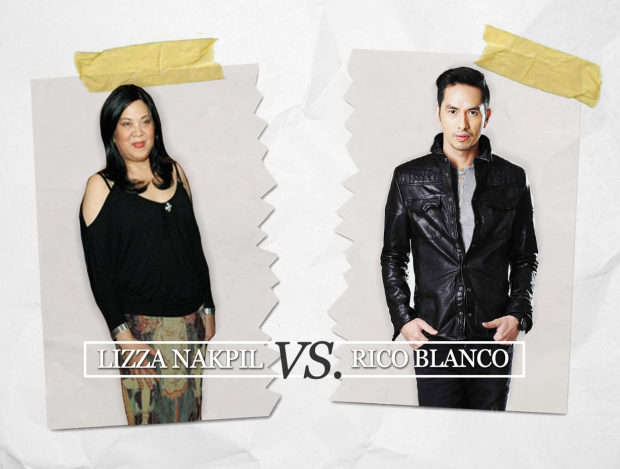 The context: News of Rico Blanco's Rivermaya exit in June 2007 was met with bewilderment by fans, his band mates, and his manager Lizza Nakpil. His abrupt departure, he says, was borne out of a desire to pursue other interests outside of music. A year later, after rumors swirled for months about an impending solo album, he released Your Universe under Warner Music Philippines, which according to Lizza, was in breach of his talent, promotion, management, and royalty contract with Rana Entertainment, Inc. Rico asserted, however, that his contract with them expired in 2003.
Choice words: In the song Yugto, Rico's debut single after his departure from Rivermaya (which he allegedly wrote about Lizza), he sings,
"Sa gitna ng kagubatan may ahas na hahalik
Itinuring mong kaibigan na pinaka matalik
Leeg mo'y pupuluputan dugo mo'y sisipsipin
Kapag wala ka nang pakinabang ang ending mo'y sa bangin"
Resolution: Soon after leaving Rivermaya, Rico has a stint of high-profile gigs: A T-shirt line for retail brand Human, appeared alongside John Lloyd Cruz and Angel Locsin in TV show Imortal, released two solo albums, and even performed his first solo concert in 2013 at Music Museum. He's also picked up accolades such as "Vocalist of the Year" at the 2008 NU Rock Awards and "Best New Artist" at the MYX Music Awards in 2009.
Considering endorsements are Georgina's bread and butter (in addition to what she earns from Sunnies Studio, which she co-owns), her two main assets are her good looks and once unblemished public image. As Professional Artist Managers Inc. (PAMI) member Girlie Rodis observed in Inquirer, "Georgina's talents are limited. She's not an actress, she doesn't sing. She was just lucky she got lumped with those other 'It' girls—Solenn Heussaff, Anne Curtis and Liz Uy."
With unbecoming accusations and criticisms hurled at her left and right, it's unclear whether Georgina comes out of this unscathed. It's up to the companies who've signed her on to decide whether to stand by her or not.
Collage by Dorothy Guya