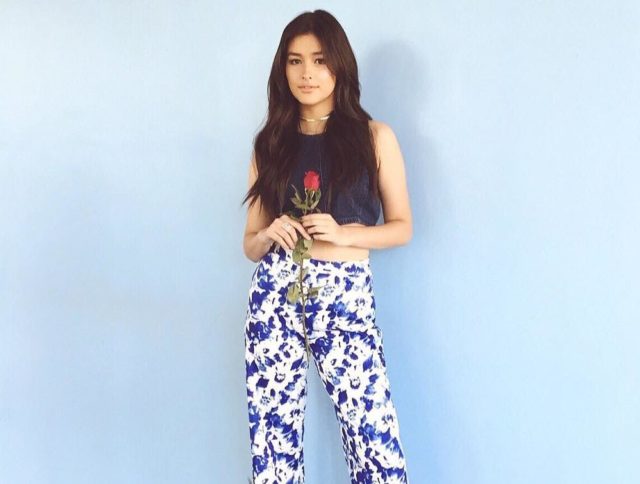 When she's not shooting for her latest romantic drama or prepping for her Darna role, Liza Soberano also likes taking photos. Just like any millennial, she doesn't want to miss anything whether she's out with friends or traveling to Italy for Dolce Amore.
"I love taking photos of buildings, flowers, and anything I find interesting," Liza shared. She added that photography is also her way to document her life as an actress.
As the newest Fujifilm Philippines ambassador, Liza was more than happy to share her personal tips on taking photos and personalizing them according to your style.
#1 Get up close
This tip works best for #foodstagram shots. Liza showed us that getting your camera close to a dish will make it look more appetizing. "You can see every detail like the grains of rice," she said after taking a photo of a sushi plate. She also made sure that she shot in different angles for more options.
#2 Choosing a filter
Each person's favorite filter is different. But for Liza, natural, unedited shots are ideal. "I don't like washing out my photos too much and I don't like black and white because you can't see the beautiful color," she said. "And I won't remember where that photo was taken. It won't stimulate your senses."
#3 Don't forget the date
As an actress who travels a lot for work and leisure, Liza makes sure that she doesn't forget any of her trips. One simple trick she does is to write the dates on her Instax photos. "When I'm older, I can look back at them and remember all the things about it."
#4 Design your photos
Liza's makes up for her unedited photos by customizing them with stickers. "I made a scrapbook one time [and I used] stickers because I used to collect a lot of them." Feel free to also doodle on your photos if you're feeling extra artsy.
#5 Keep experimenting
Liza believes in taking many shots in order to learn. She advised beginners, "Try out your camera so you'll know what [style] you're into. Just play around with it until you get it."
Photo courtesy of Liza Soberano's Instagram account
Follow Preen on Facebook, Instagram, Twitter, Snapchat, and Viber
Related stories:
7 Fashion Choices to Make to Get Liza Soberano's Style
'Vogue' Breaks Down Liza Soberano's Cool Girl Style
Darna and Liza Soberano Top Twitter Trends After #DarnaReveal
Cop Liza Soberano's Camera-Ready Matte Look
Liza Soberano Spills Her Favorite Selena Gomez Makeup Look